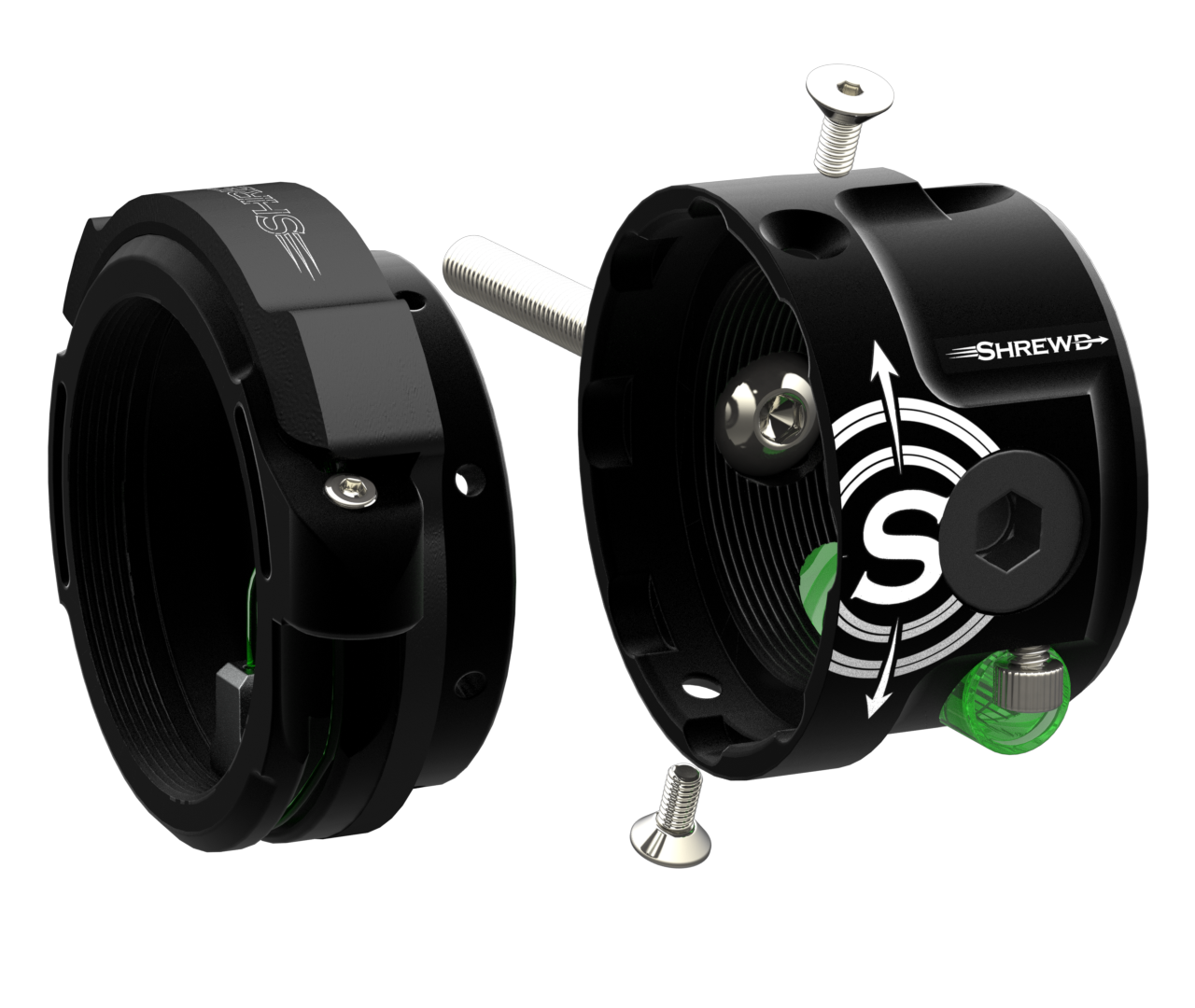 Change it up
The Optum Ring System (ORS) makes it easy to move between eight pin positions with the same ring or swap rings completely to suit your needs. Changing the ORS just requires two screws to be removed with the included hex key. With five pin sizes and three fiber colors there's a combination to suit every need and occasion.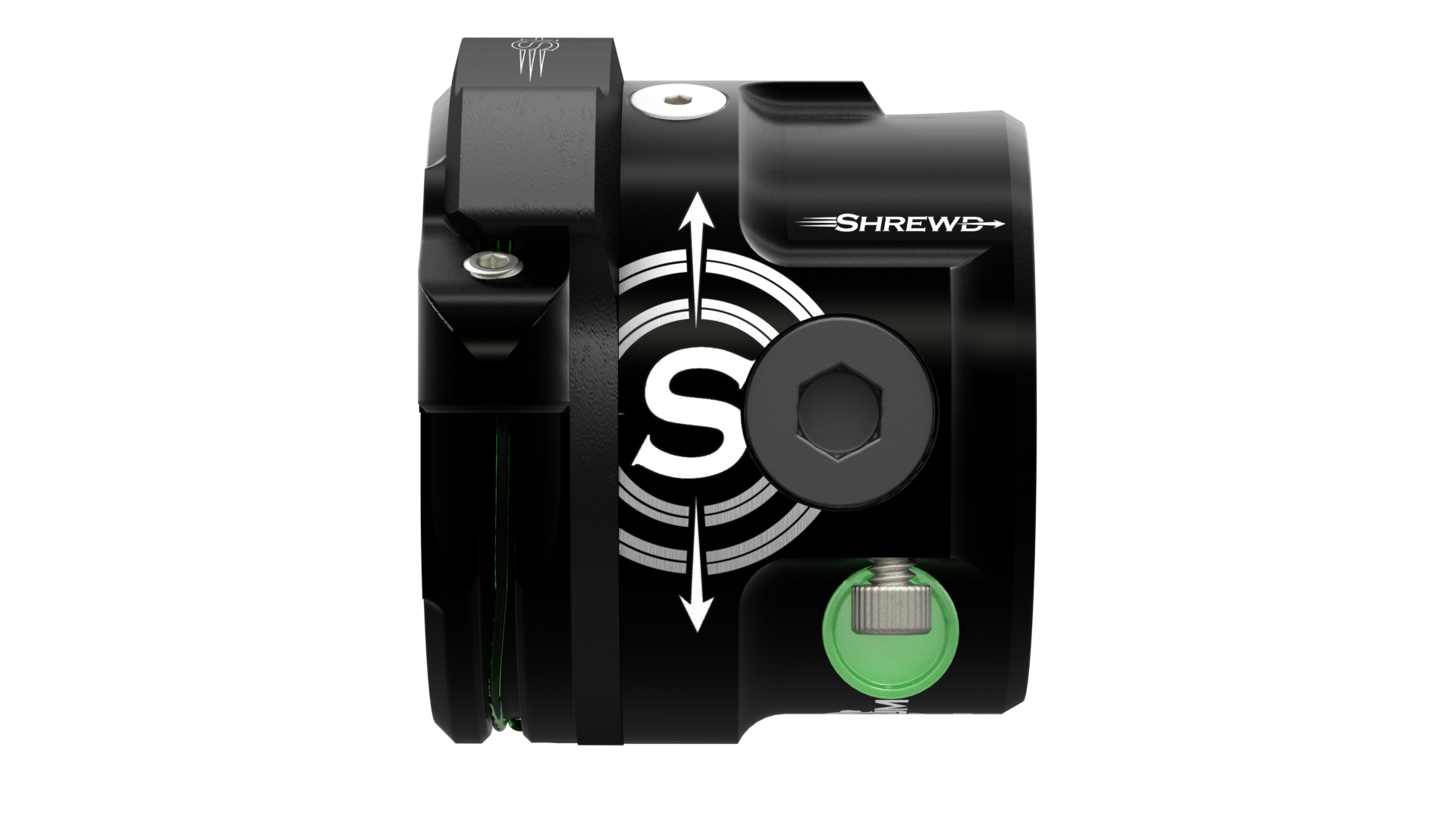 Light Kit Ready
Adding a light kit couldn't be easier with the two 8-32 light ports built into the 29mm Optum. Thread a light into the fiber light port to illuminate the pin or for those who prefer a center-drilled lens or dot, use the angled light port on top to shine directly on the center of the lens.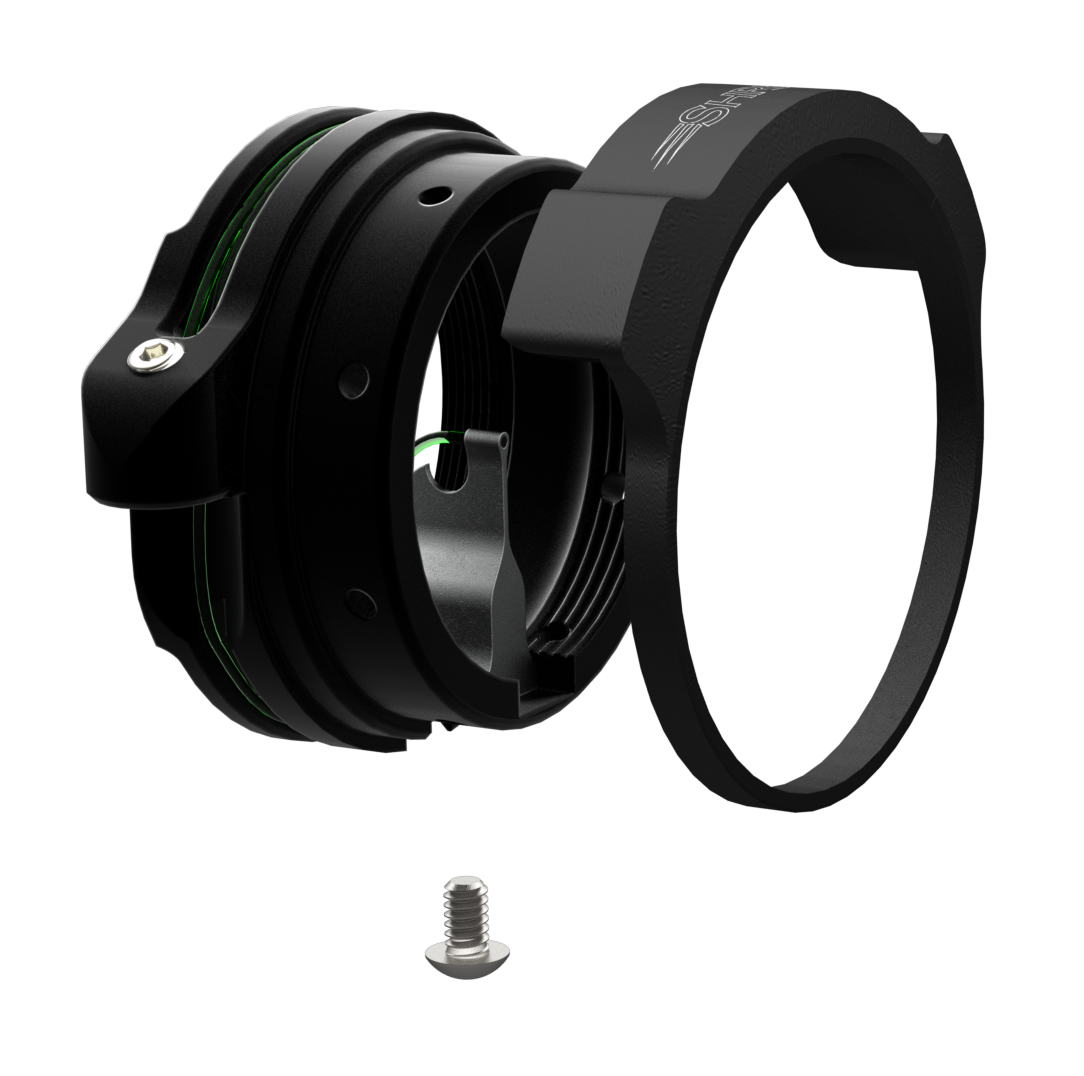 User Friendly
The Optum is made to be customized to suit your needs. Strip off the fiber cover for maximize light collection, remove the pin and fiber to optimize your sight picture for a center-drilled lens, or thread in an electronic light to boost your pin brightness. With the Optum, you can have it all.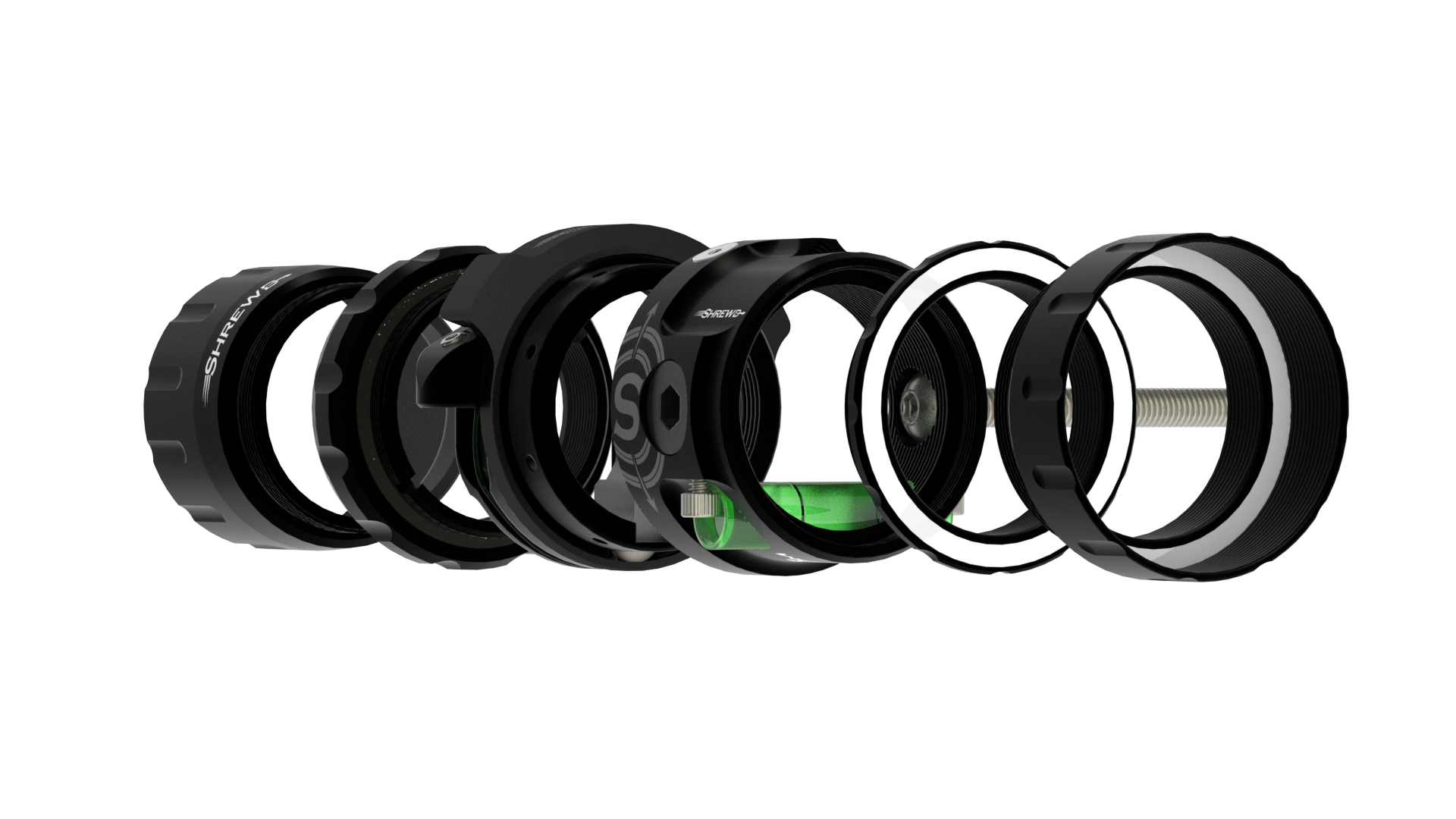 Build It Out
The Optum is threaded on both ends to accept sunshades and lenses. Choose from three sunshades and a variety of lens powers and models when building your Optum scope. With 40+ configurations, there's something for everyone.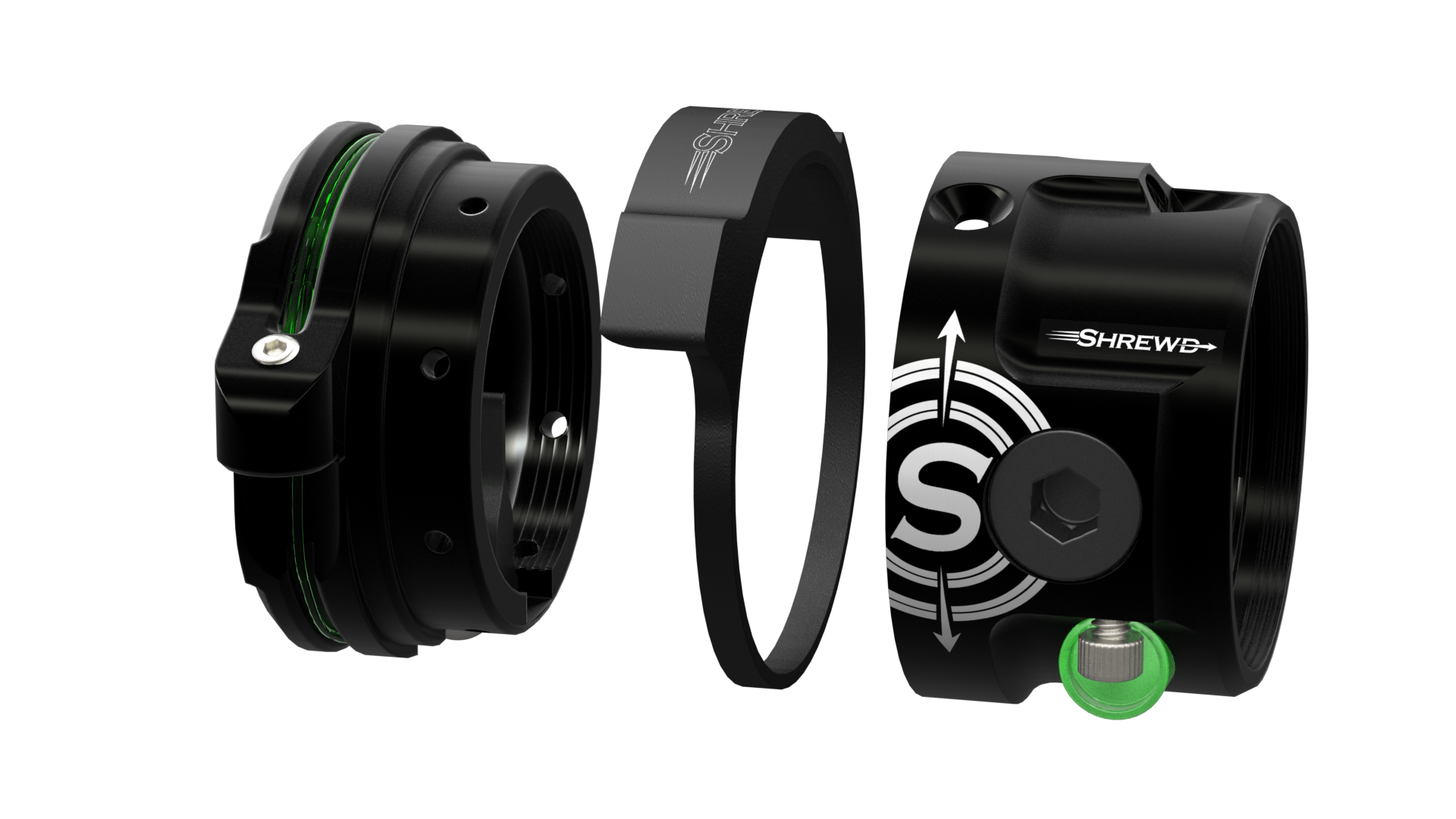 Adaptable
Twist open the adjustable fiber cover to let in maximum light indoors or on cloudy days. When the sun comes out and your fiber starts to starburst, rotate the cover closed to limit light access.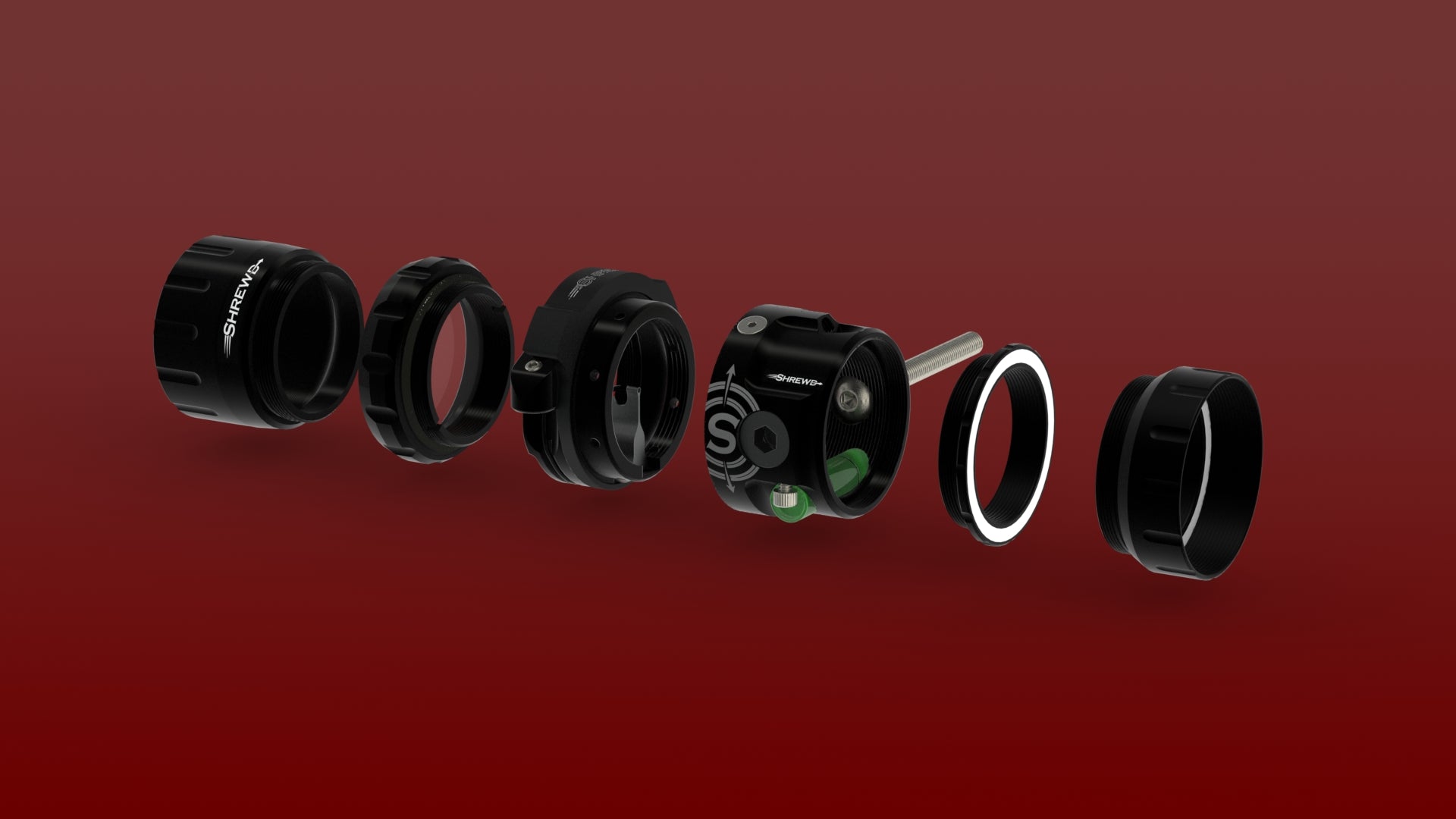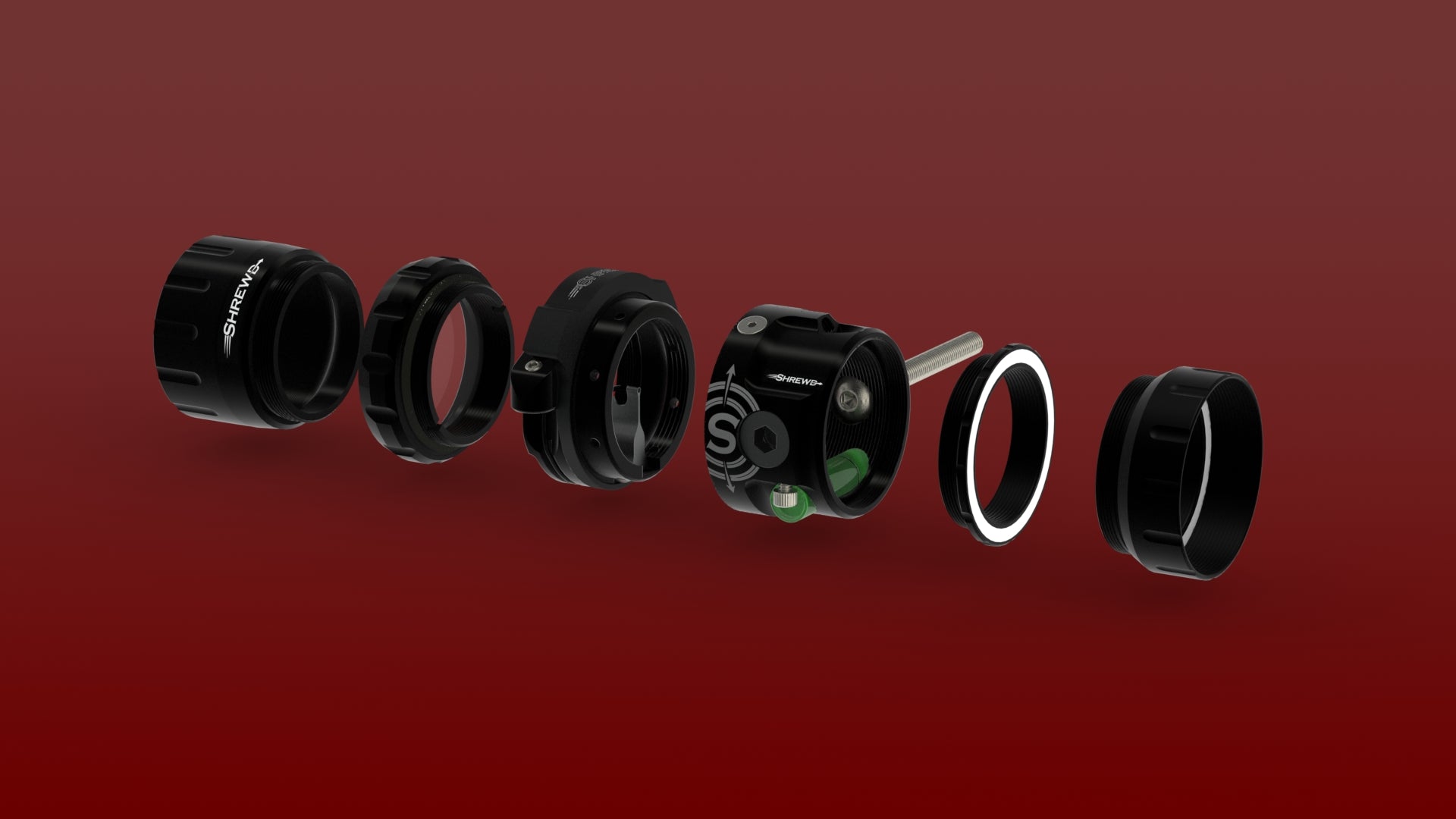 Metal Lens Housing
All Shrewd lenses come encapsulated in a metal lens housing for maximum protection. The lens housings are threaded on the target side to accept sunshades.
Optum Ring System
A removable ring system can be oriented in eight pin positions and enables the user to effortlessly swap between ring systems depending on the situation.
Built to Last
CNC machined from 6061 aluminum, anodized finish, and assembled using stainless steel hardware, the Optum is built to last.
Laser Etched Centering Rings
White centering rings are laser etched into the MDR and 1-step sunshades for a durable and vivid alignment aid.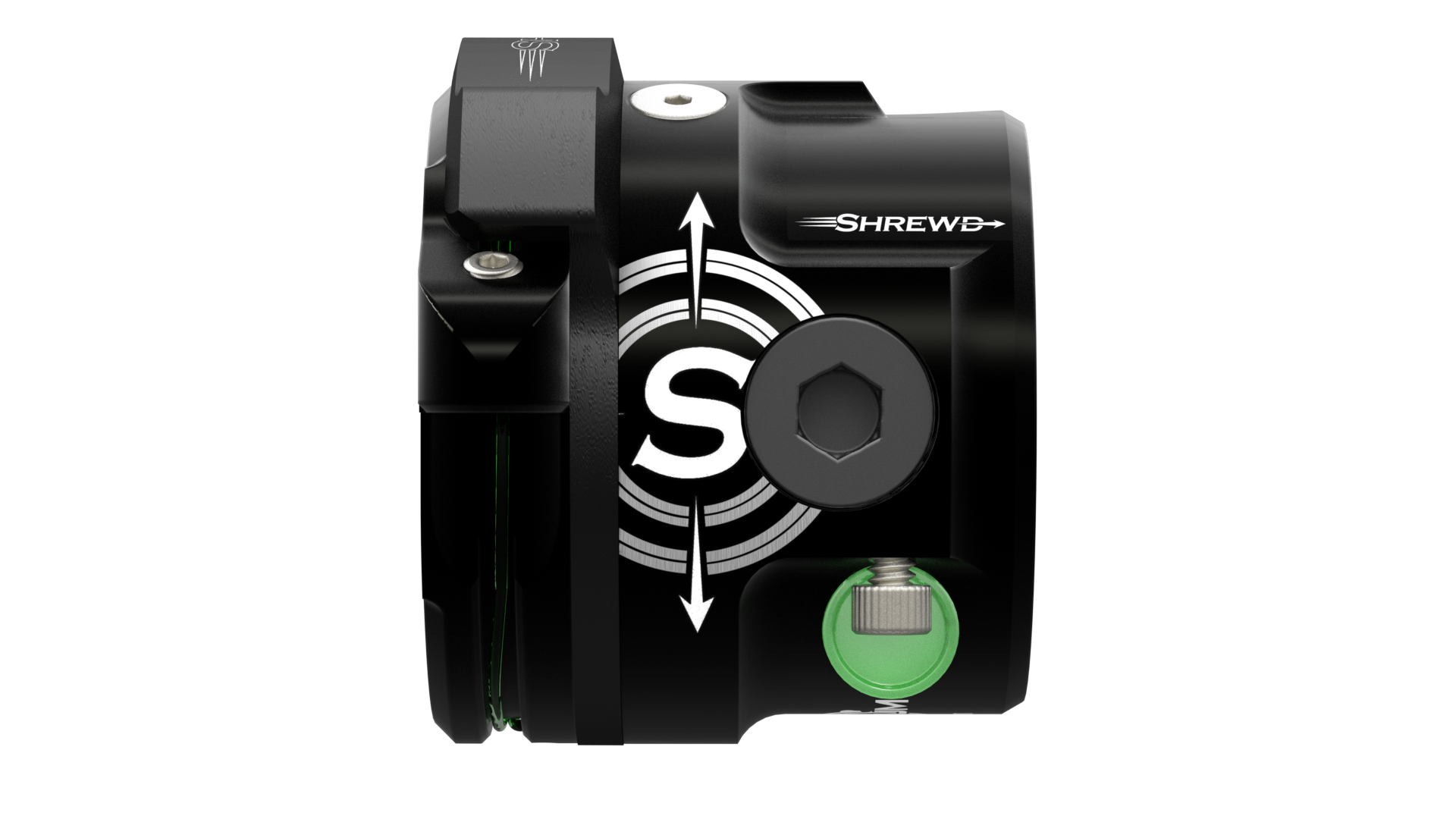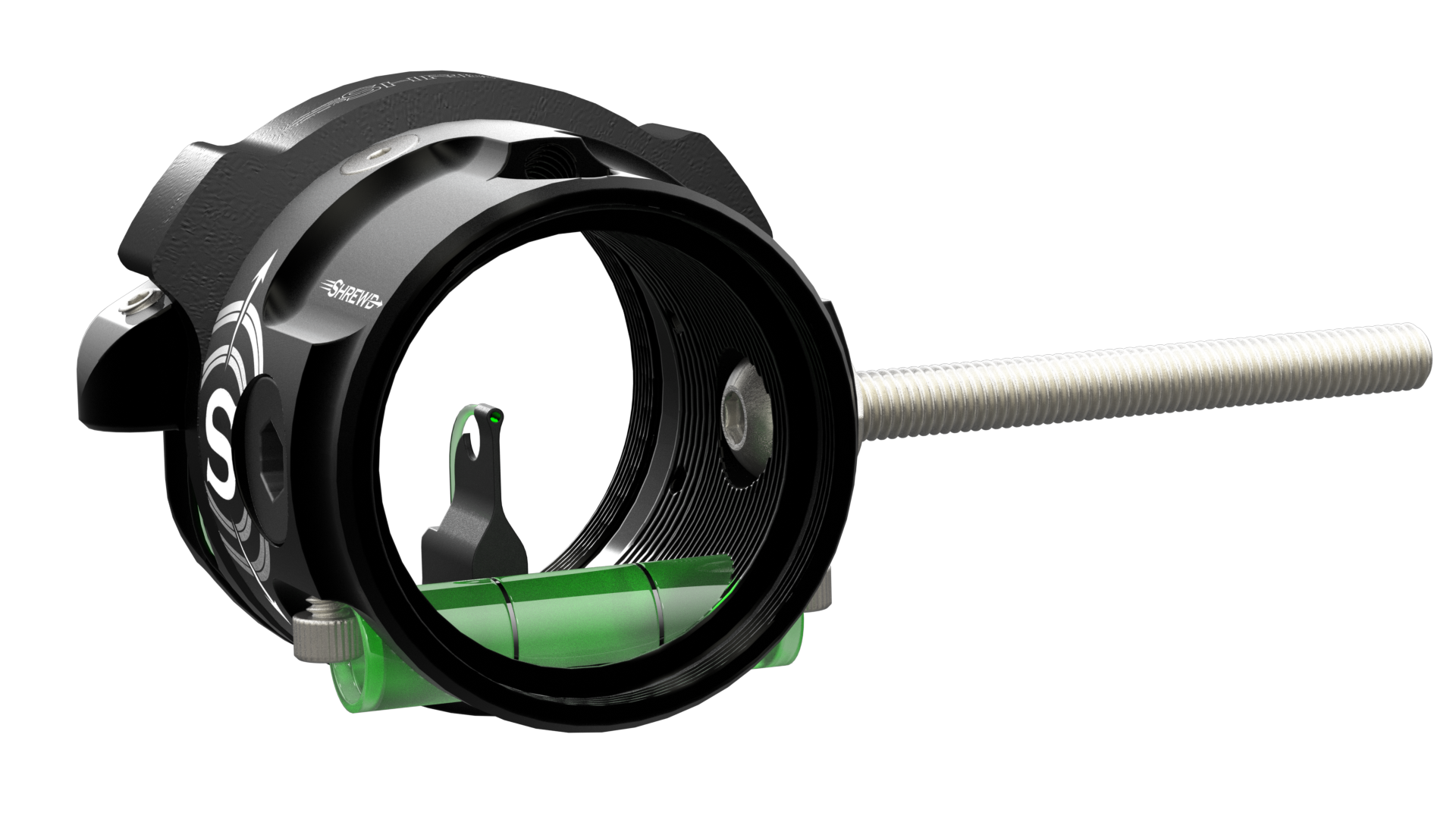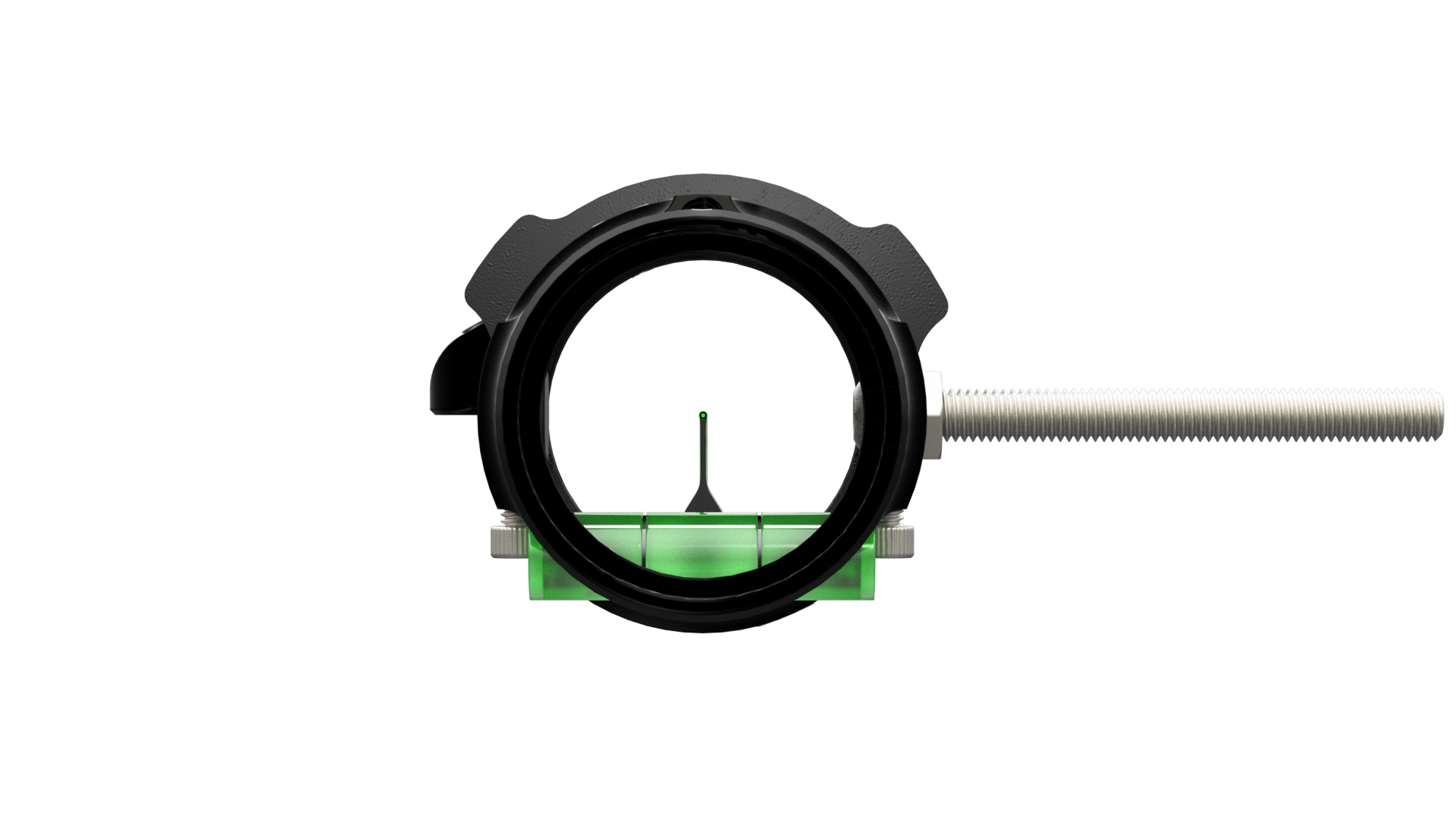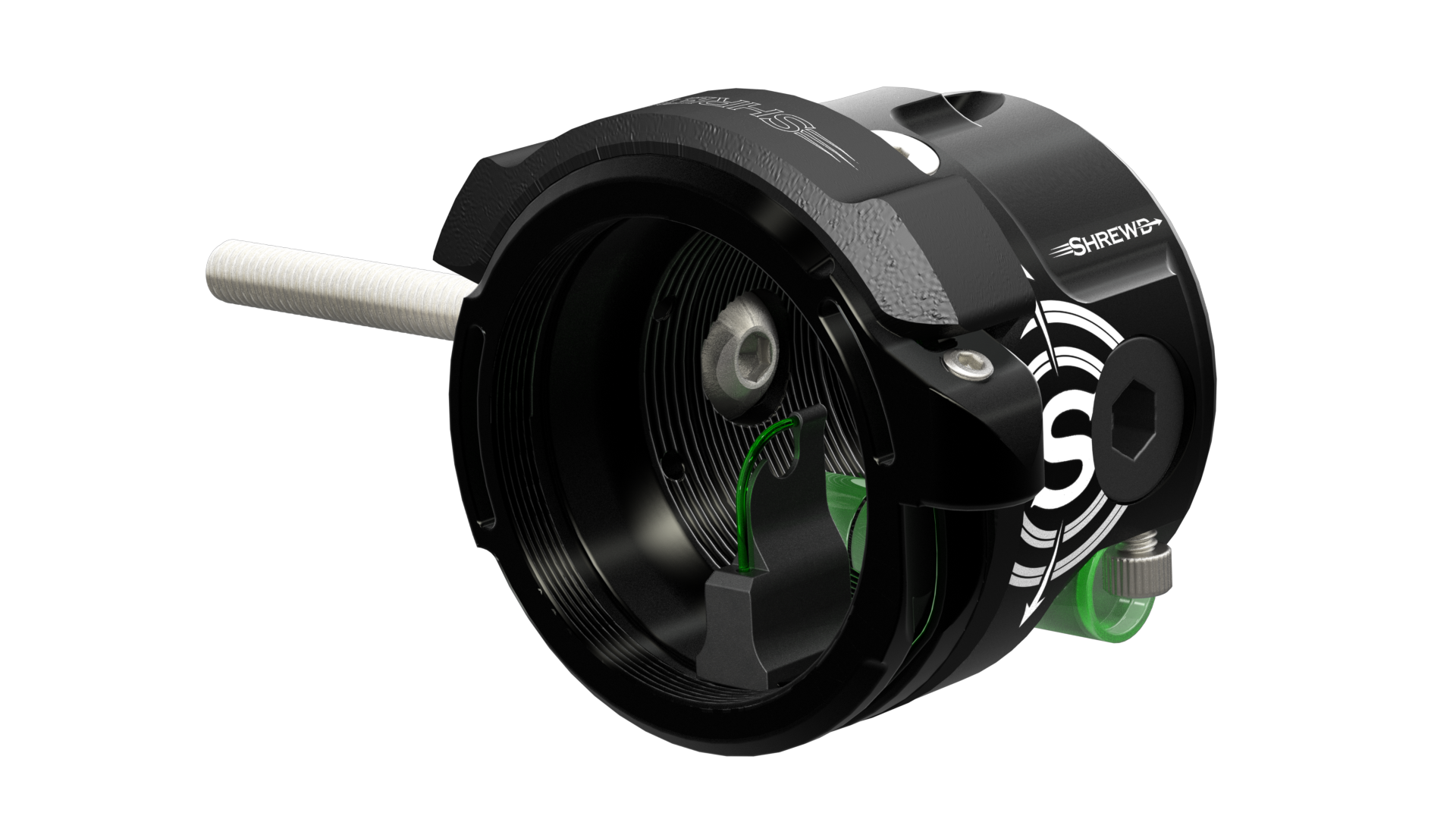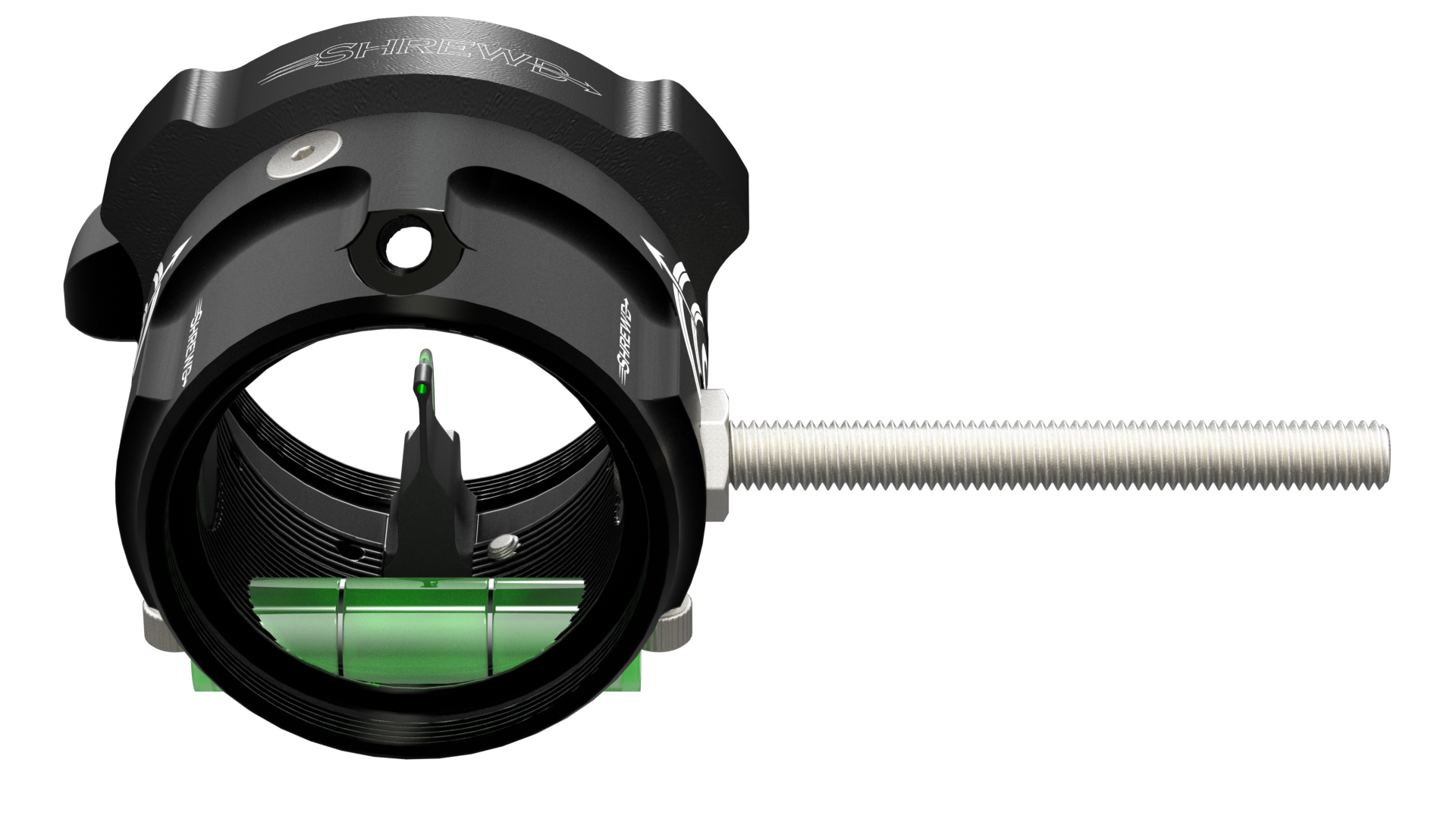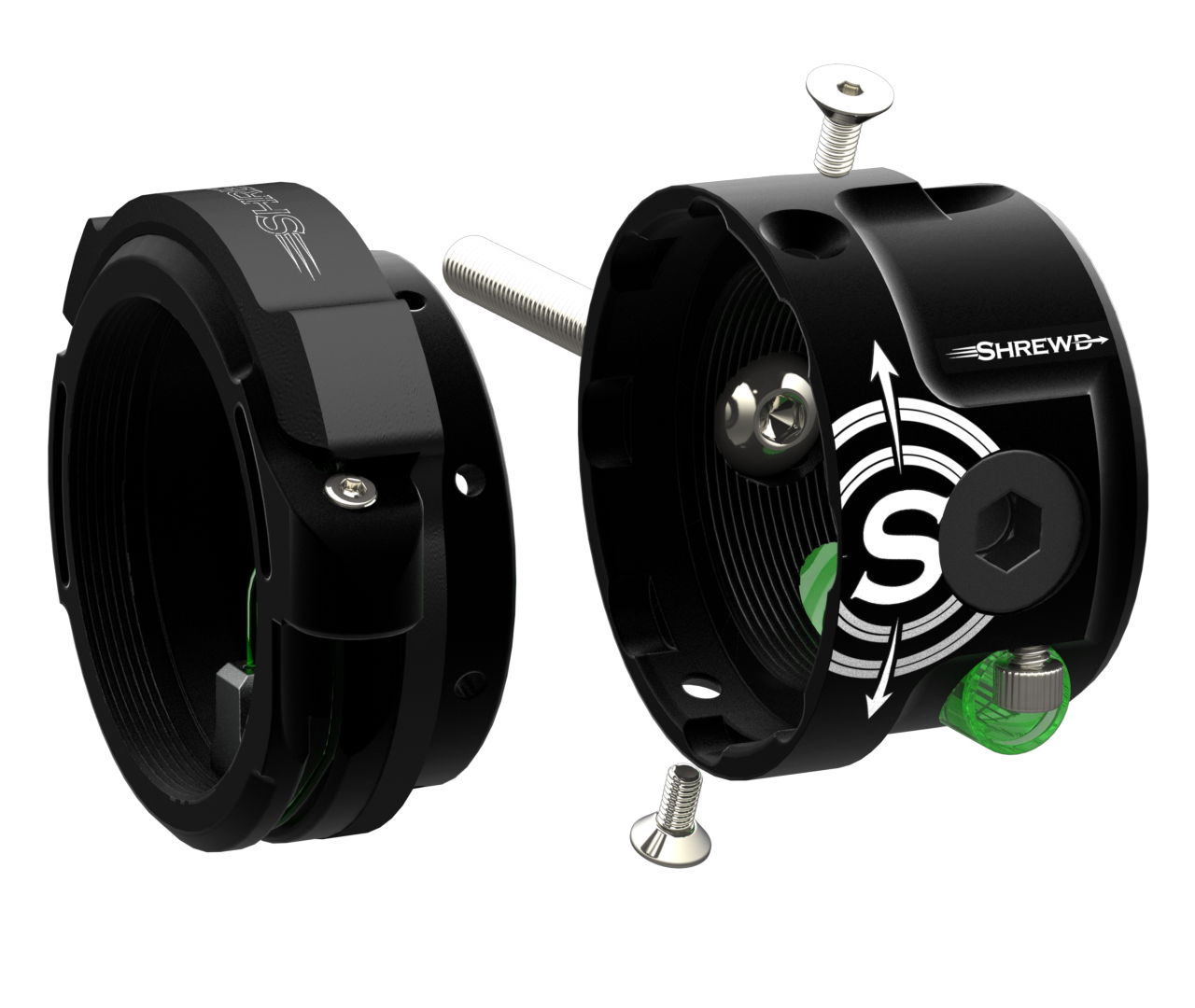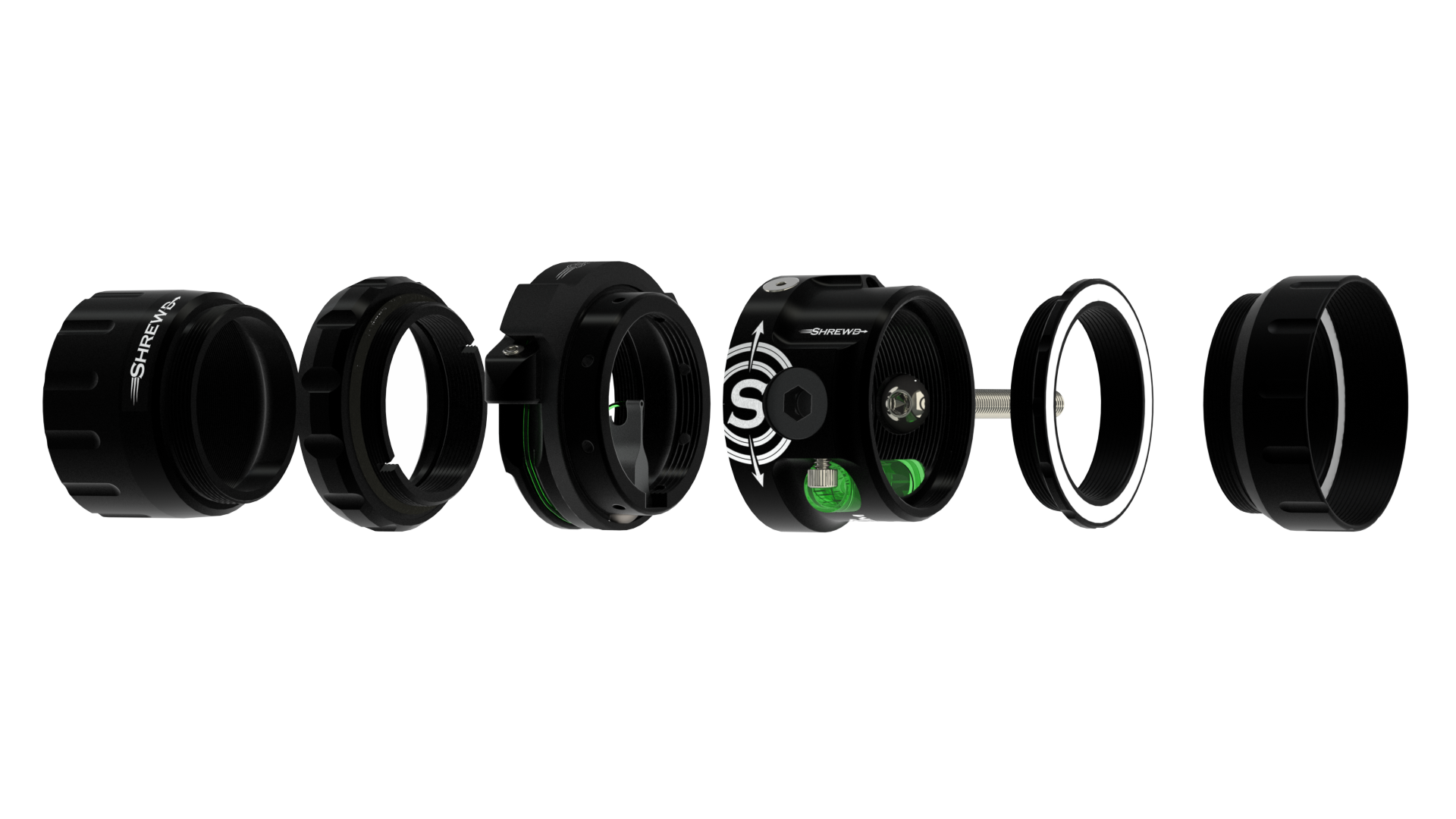 ---
Efficient Design. Optimized performance. The 29mm Optum is feature packed, compact, and lightweight.
29mm Optum Tech Specs
Get to know the 29mm Optum scope inside and out with the full spec sheet.
Mounting Bolt
10-32 x 1.25" and 10-32 x 2.5" also included
Weight (Includes scope body, ORS, fiber cover, level, and all hardware)
Product Manual
Optum Instructions
Learn all about the 29mm Optum, how to mount it to a sight, change the fiber, and much more with the complete instruction manual.
29mm Optum Instructions