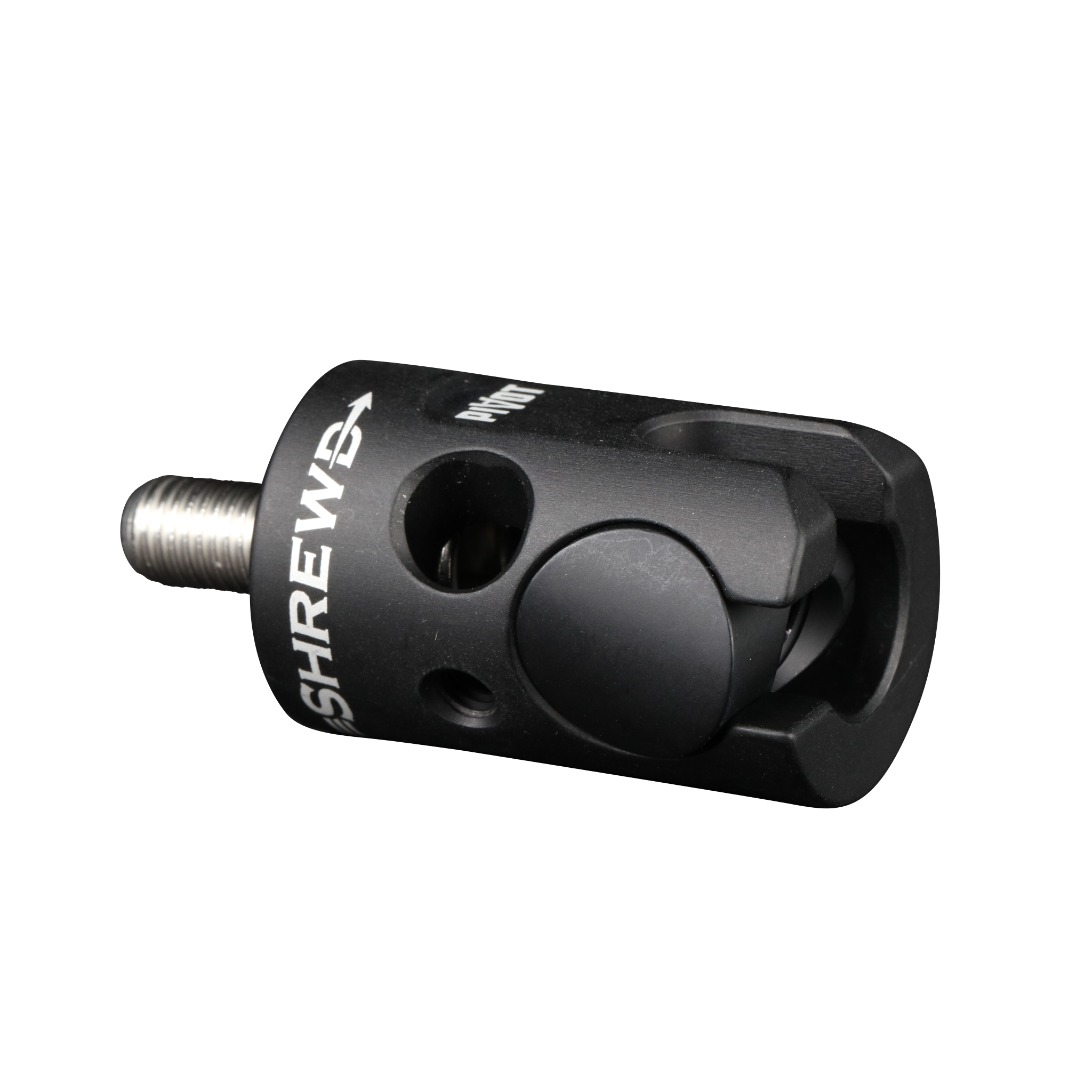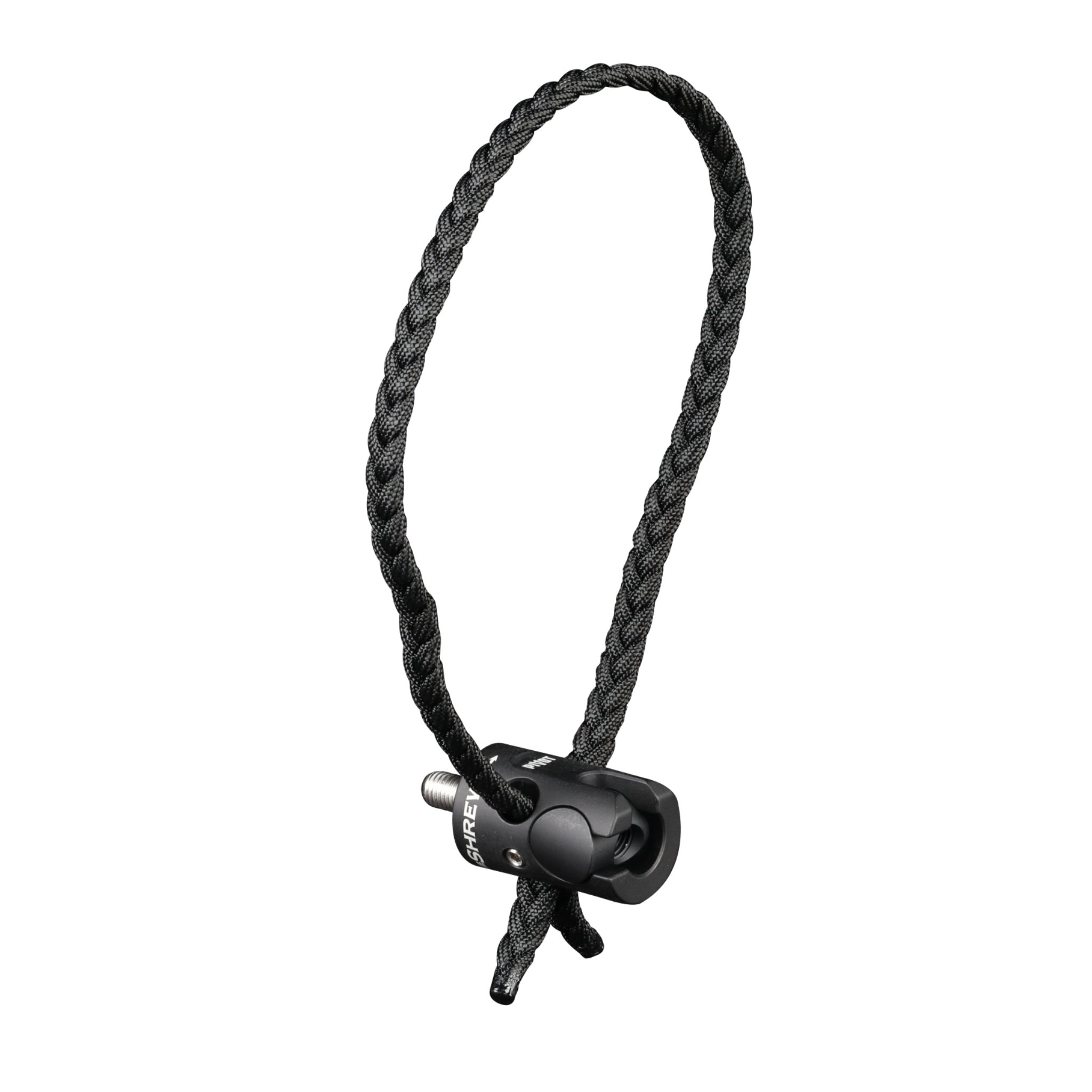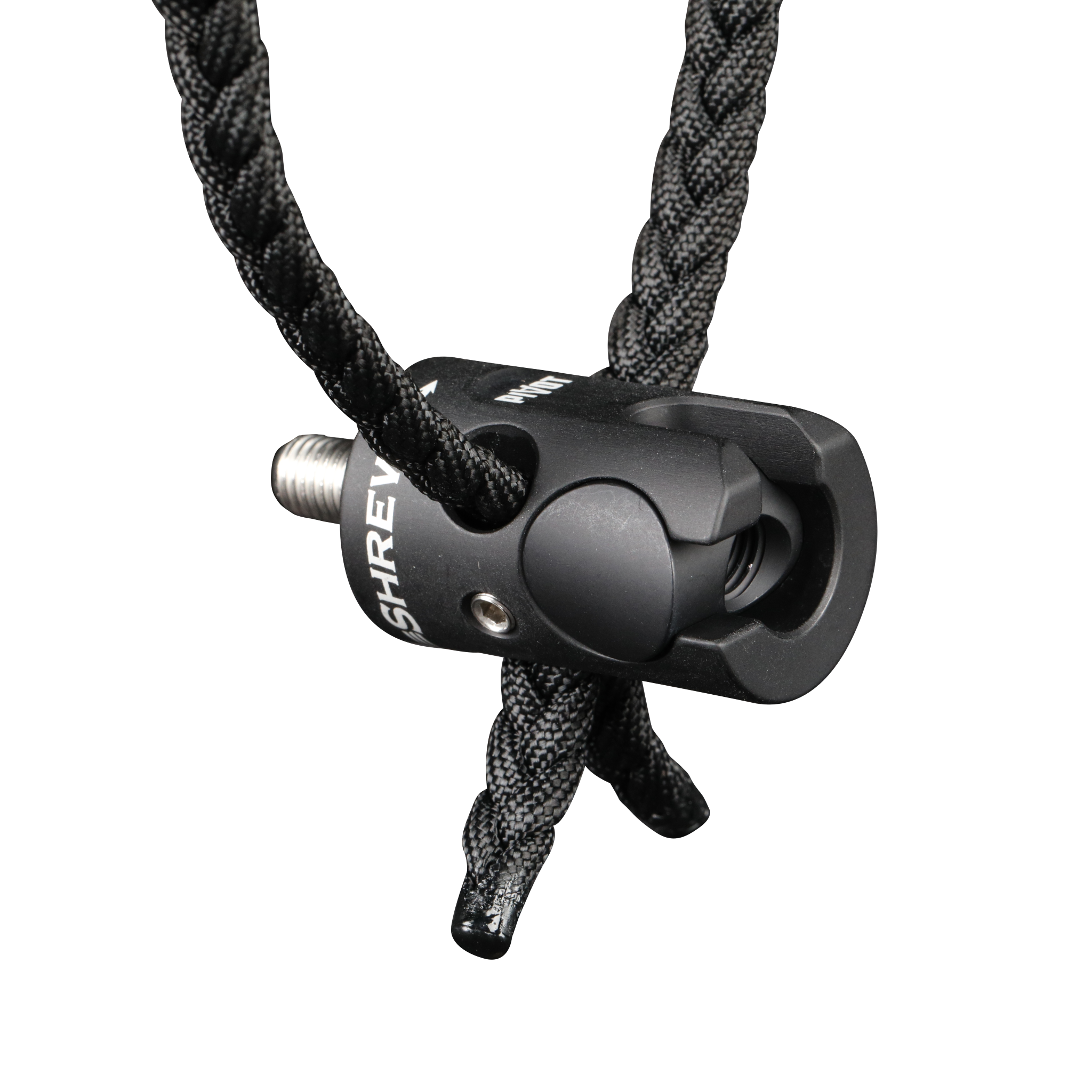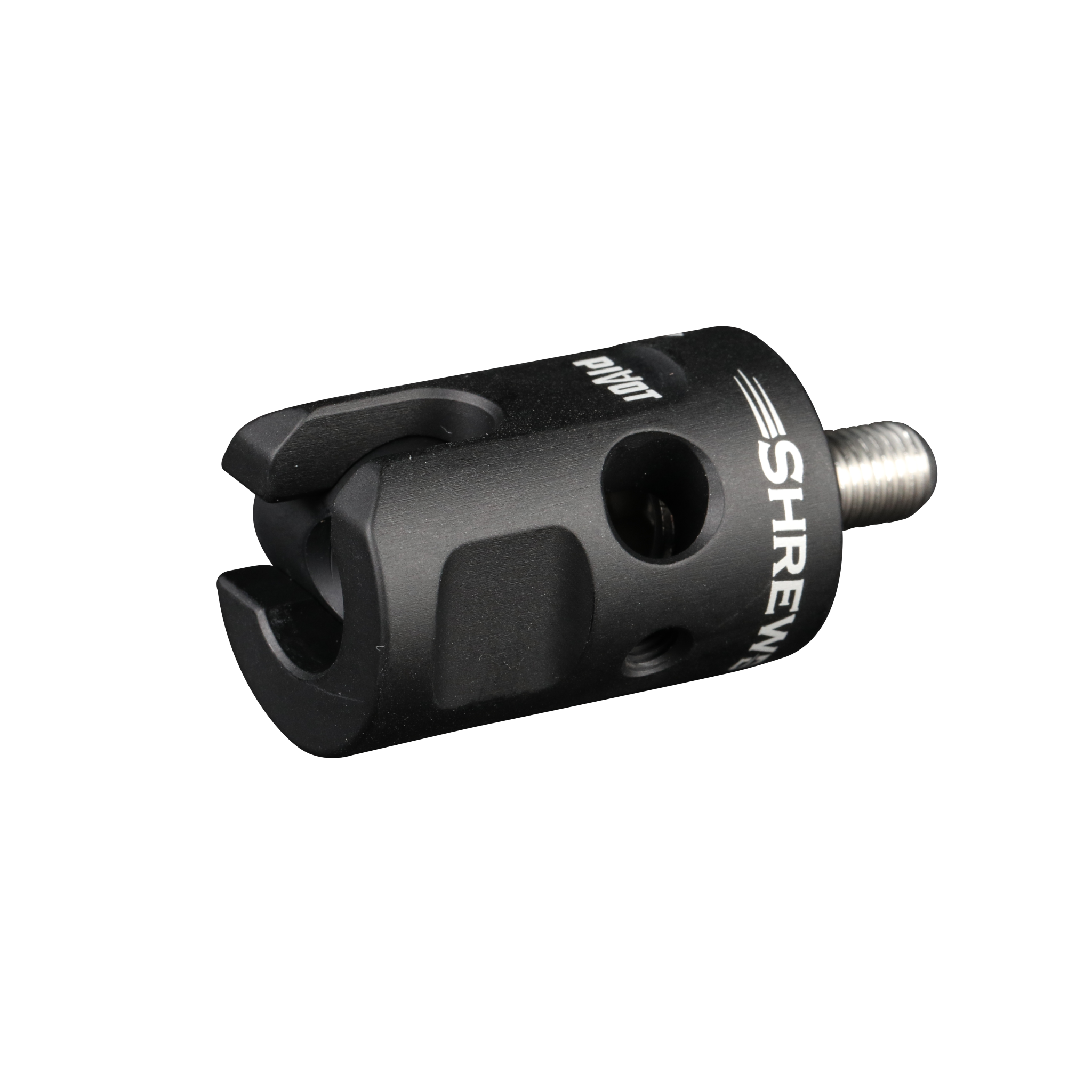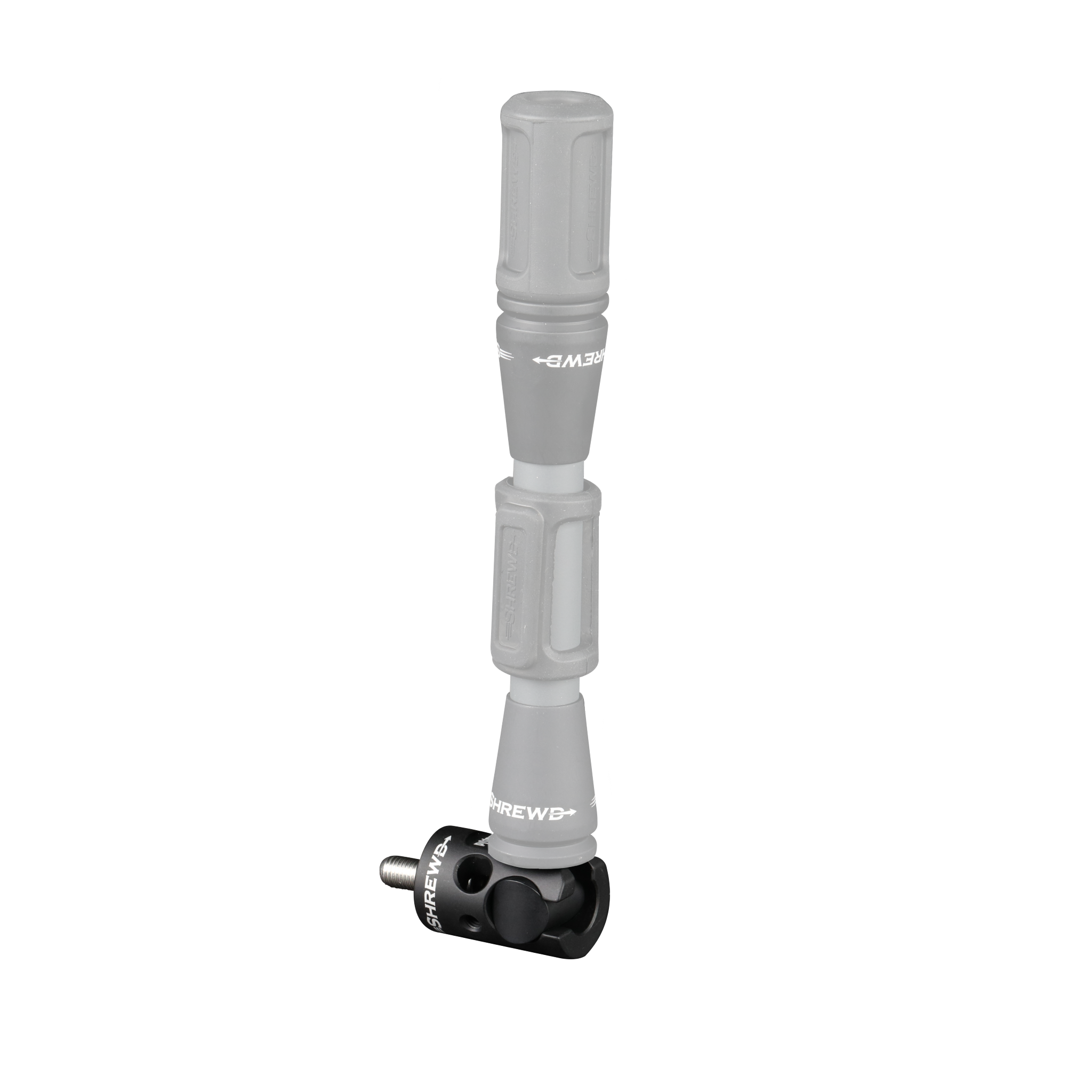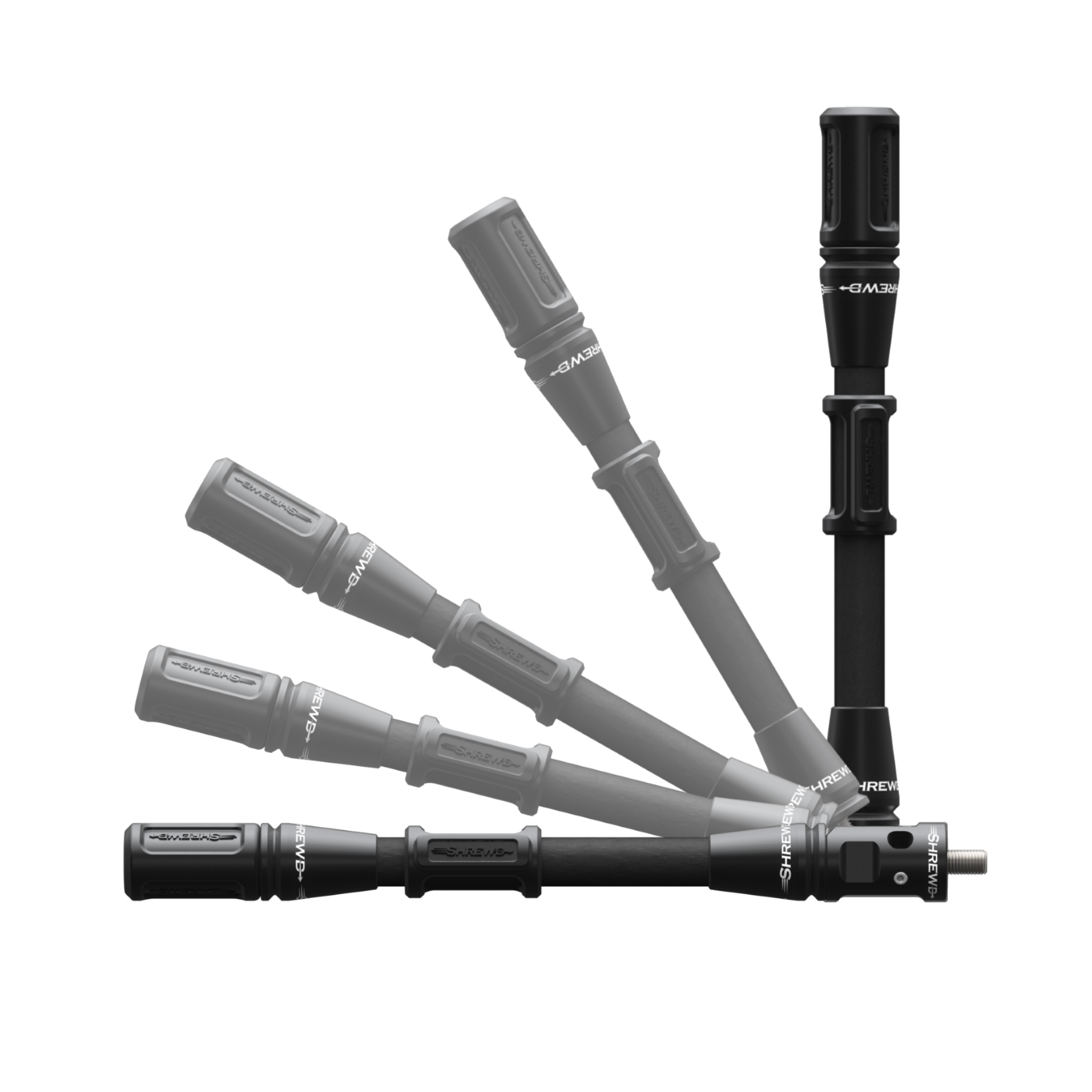 PIVOT SWIVEL QUICK DISCONNECT
SKU: SMSDPIVOTMBK
---
THE PIVOT SWIVEL QUICK DISCONNECT ENABLES EASY STORAGE AND REMOVAL OF A FRONT STABILIZER. DESIGNED FOR HUNTERS, THE PIVOT MAKES MOVEMENT THROUGH THICK BRUSH AND UNDER-GROWTH A HASSLE-FREE EVENT. A QUICK TWIST OF THE FRONT STABILIZER ALLOWS THE USER TO PIVOT THE STABILIZER UP 90° AND LOCK IT IN PLACE OUT OF THE WAY. ONCE IN THE STOWED POSITION, THE STABILIZER THEN SERVES AS AN EASY CARRY HANDLE. ADDITIONALLY, THERE IS AN ADJUSTABLE WRIST SLING INCORPORATED FOR ADDED SECURITY AND STABILITY WHEN LINING UP THE SHOT. THE PIVOT WAS DESIGNED FOR THE HUNT AND BUILT TO LAST.
FEATURES:
EASY STOW STABILIZER PIVOT SYSTEM.

ENABLES THE SHOOTER TO FOLD THE FRONT STABILIZER UP FOR MORE COMPACT STORAGE AND A CONVENIENT CARRY HANDLE.
TO ENSURE THE STABILIZER CAN PROPERLY PIVOT AND CLEAR THE SIGHT ASSEMBLY, WE RECOMMEND MEASURING FROM THE FRONT BUSHING OF THE BOW TO THE BOTTOM OF THE SCOPE HOUSING. SUBTRACT AN INCH FROM THE MEASUREMENT AND COMPARE THAT DIMENSION TO THE LENGTH OF YOUR STABILIZER. IF YOUR STABILIZER IS SHORTER THAN THE MEASURED DISTANCE YOUR SETUP IS COMPATIBLE WITH THE PIVOT.

THE PIVOT MAY ALSO BE ROTATED SLIGHTLY WHEN MOUNTED SO THE STABILIZER FOLDS UP AT AN ANGLE AND CLEARS THE SIGHT ASSEMBLY. 

BUILT-IN, ADJUSTABLE WRIST SLING.

WRIST SLING CAN BE EASILY REMOVED IF IT IS NOT DESIRED.

INTEGRATED QUICK DISCONNECT FOR EASY REMOVAL OF THE FRONT STABILIZER.

A QUARTER TURN OF THE FRONT STABILIZER LOOSENS THE STABILIZER ENOUGH TO BE REMOVED.


DURABLE ANODIZED FINISH AND ALL STAINLESS-STEEL HARDWARE.
CNC MACHINED ALUMINUM BODY.
MADE IN THE USA.
INCLUDES:
PIVOT DISCONNECT BODY
19" BRAIDED WRIST SLING
BARREL NUT

5/16"-24 X 3/4" SHCS
10-32 X 3/8" SET SCREW (x2)
WEIGHTS AND DIMENSIONS:
OVERALL WEIGHT (WITH SLING): 2.06 OZ
WEIGHT OF PIVOT BODY (NO SLING OR HARDWARE): 0.94 OZ
WEIGHT OF THE BARREL NUT: 0.28 OZ
WEIGHT OF THE 5/16"-24 X 3/4" BOLT: 0.39 OZ
WEIGHT OF THE SLING: 0.39 OZ
WEIGHT OF THE SET SCREWS: 0.06 OZ
OVERALL LENGTH: 1.55"