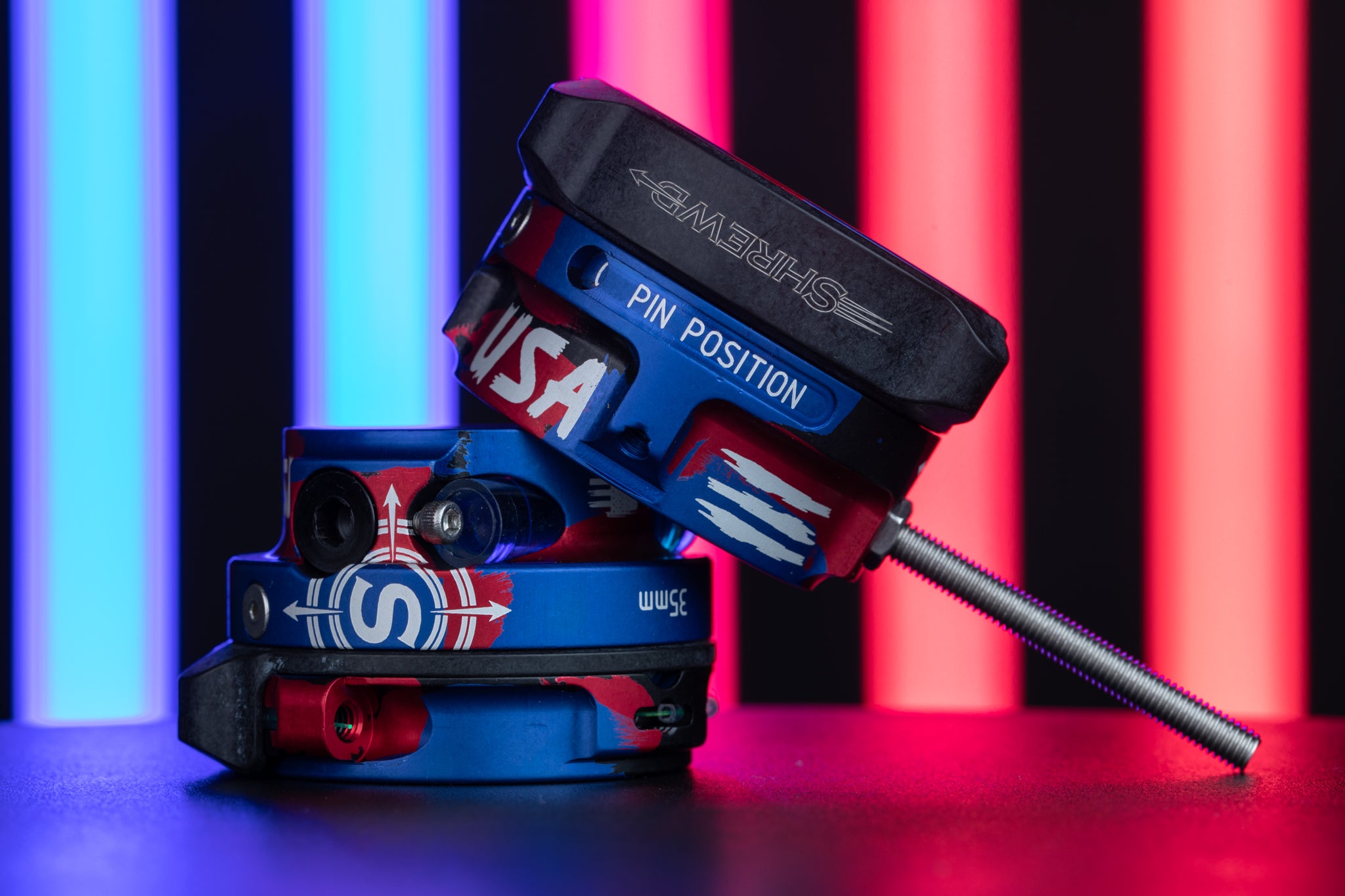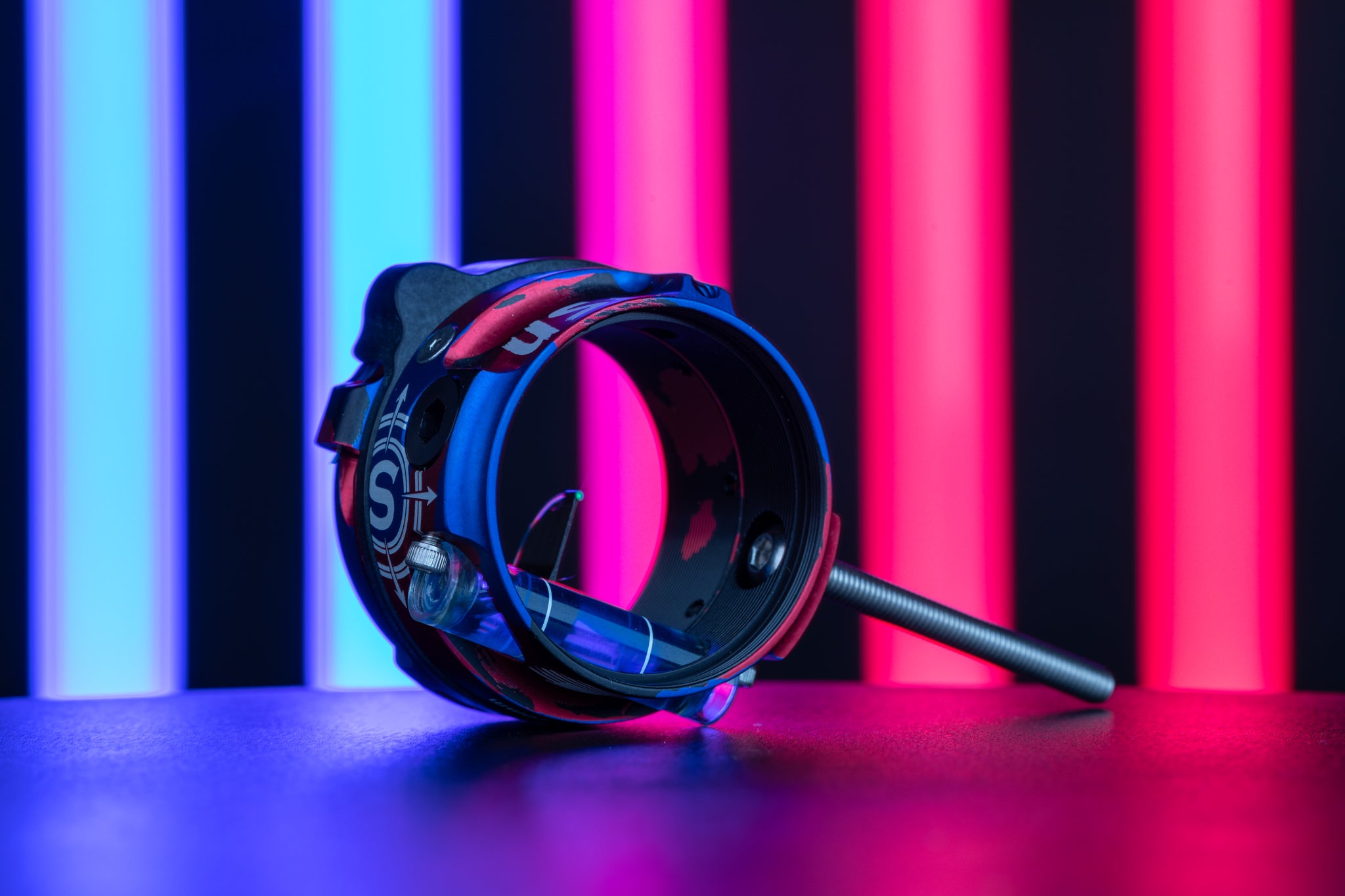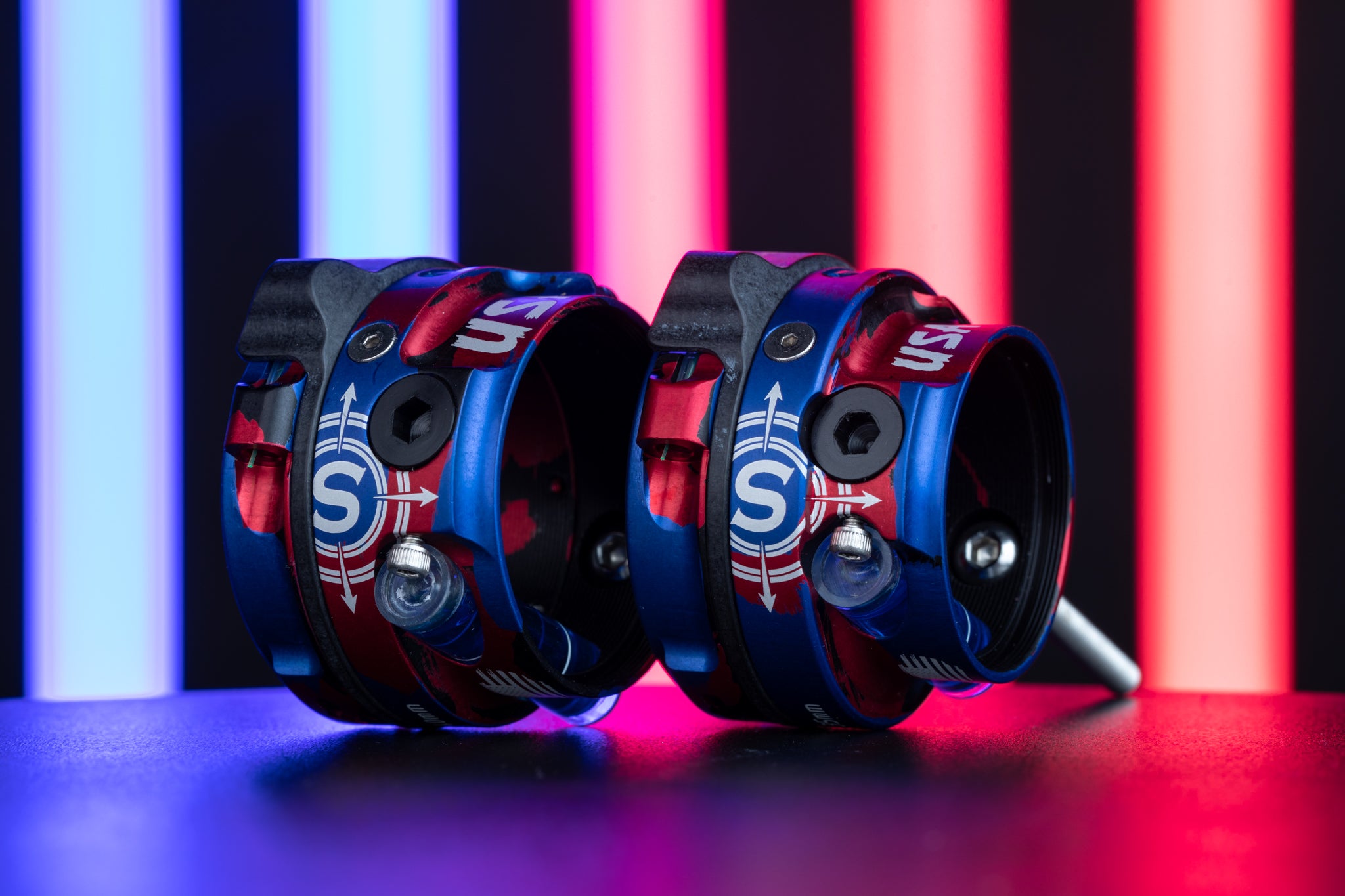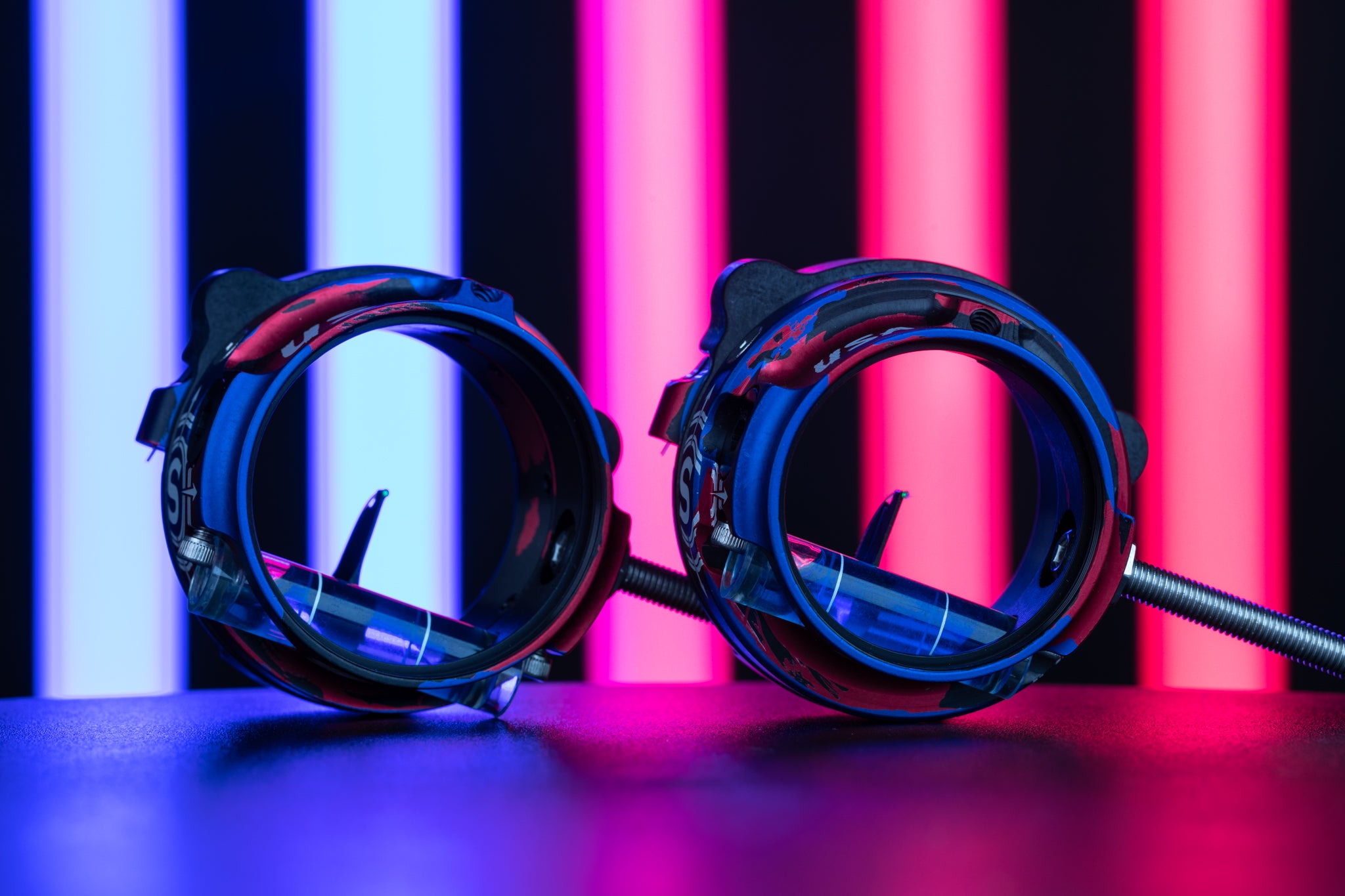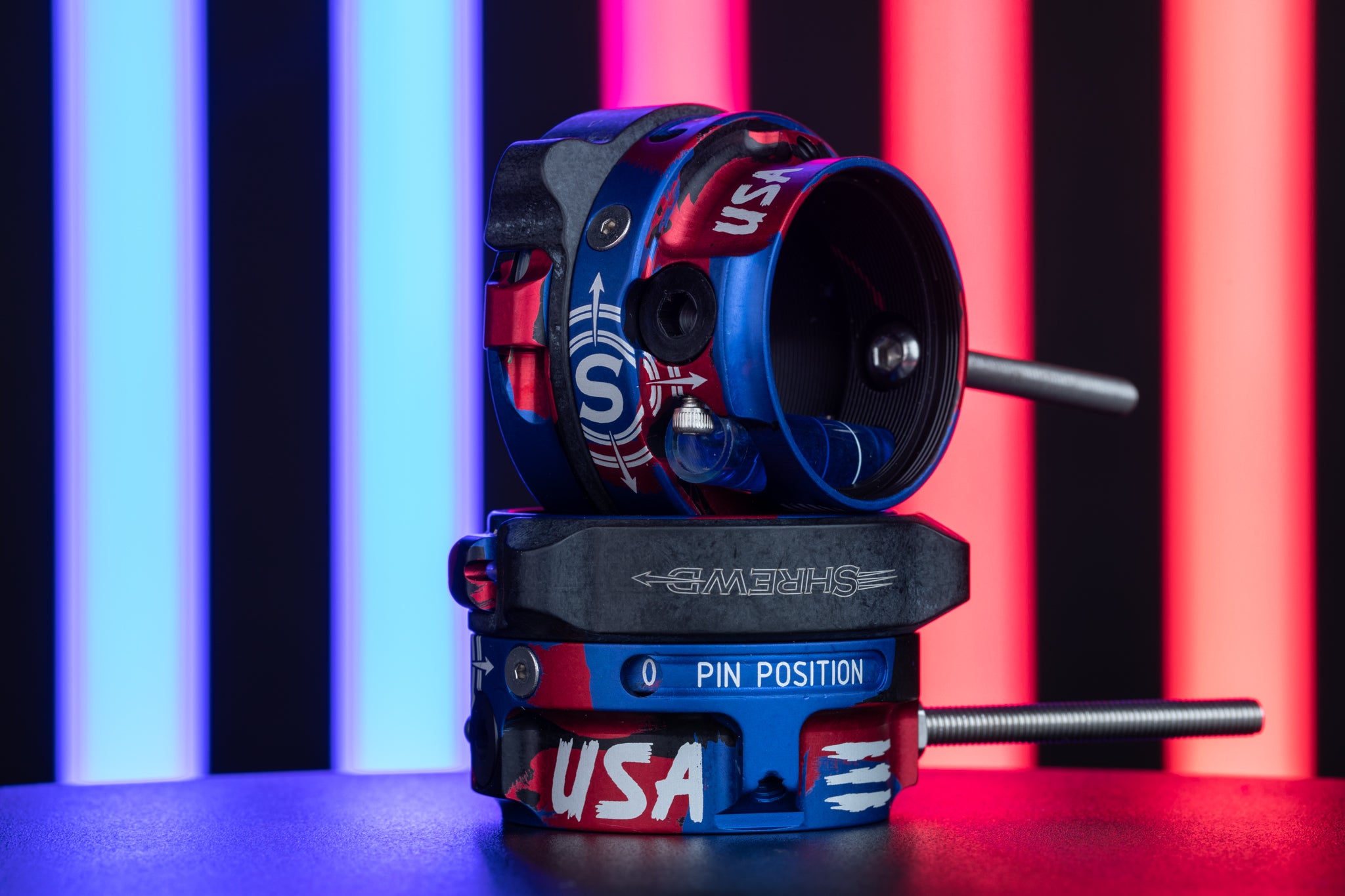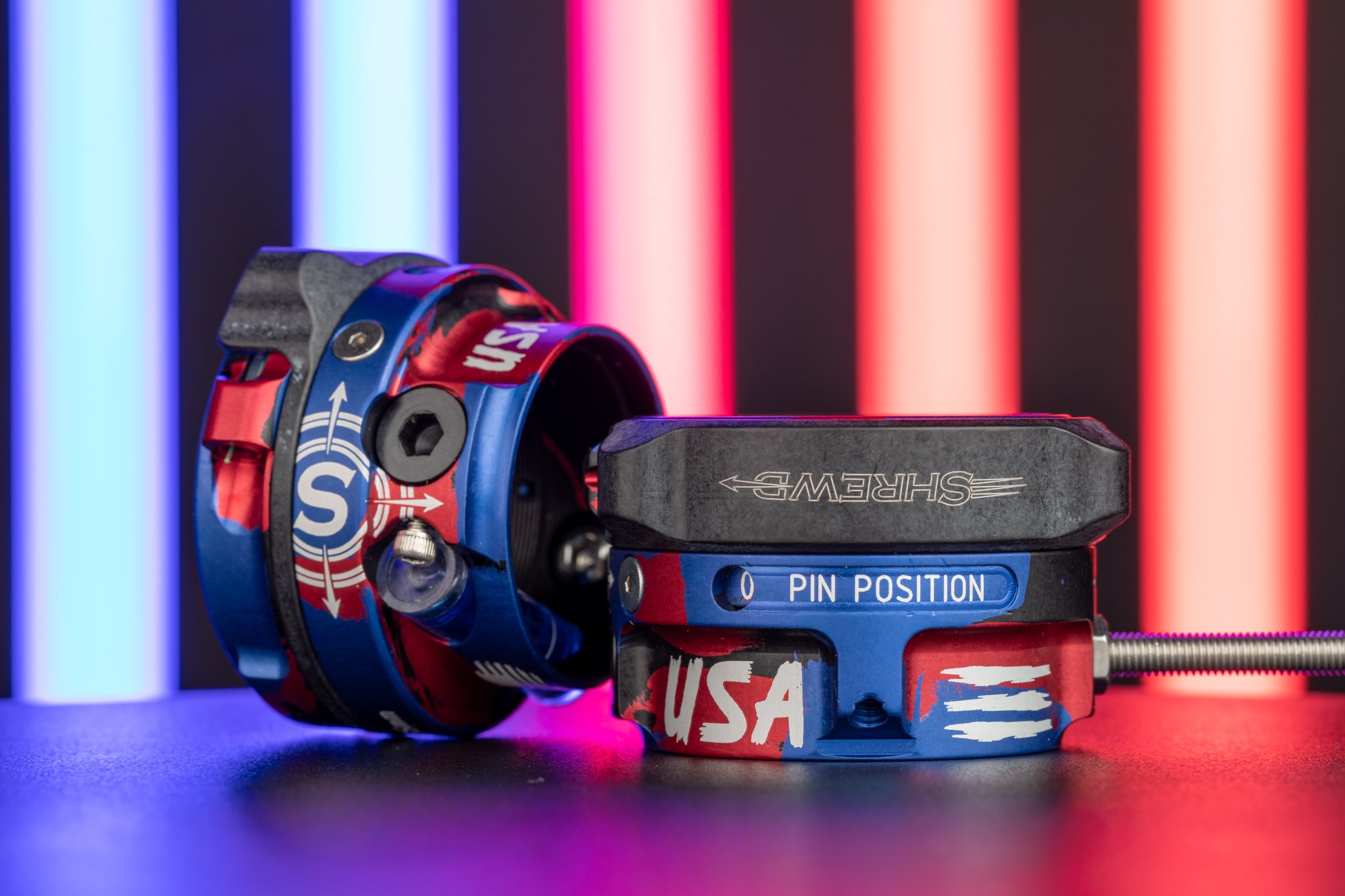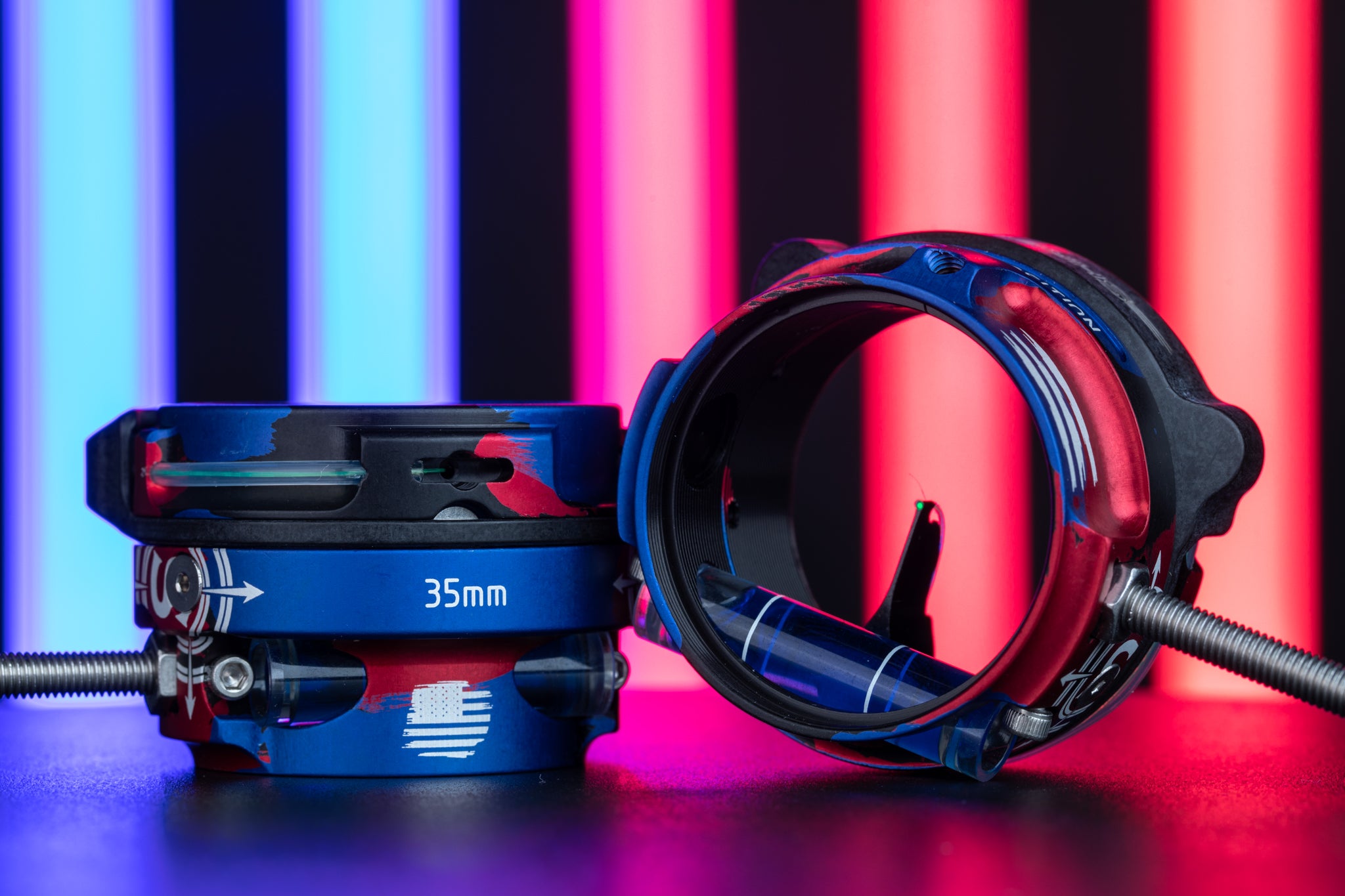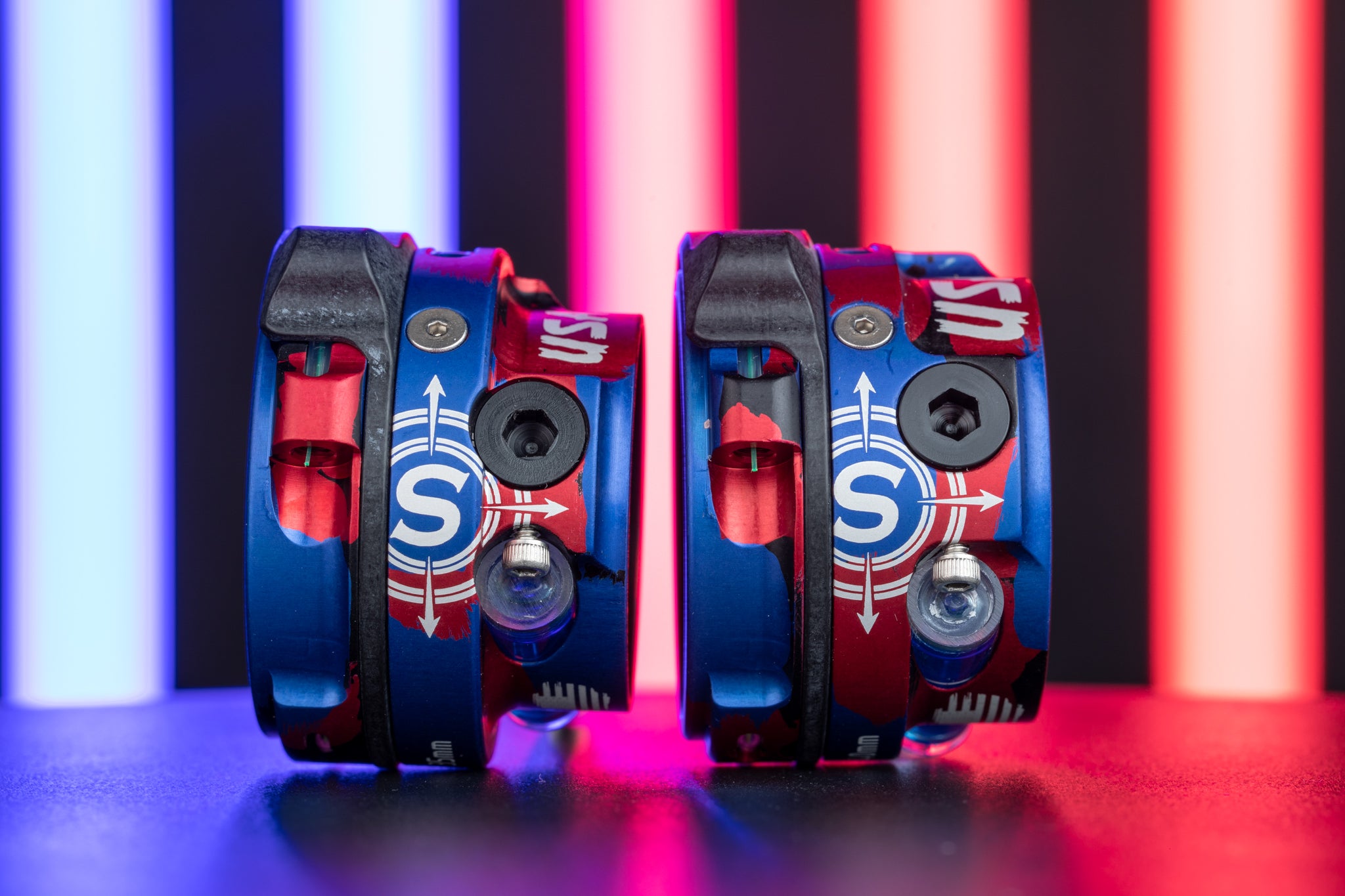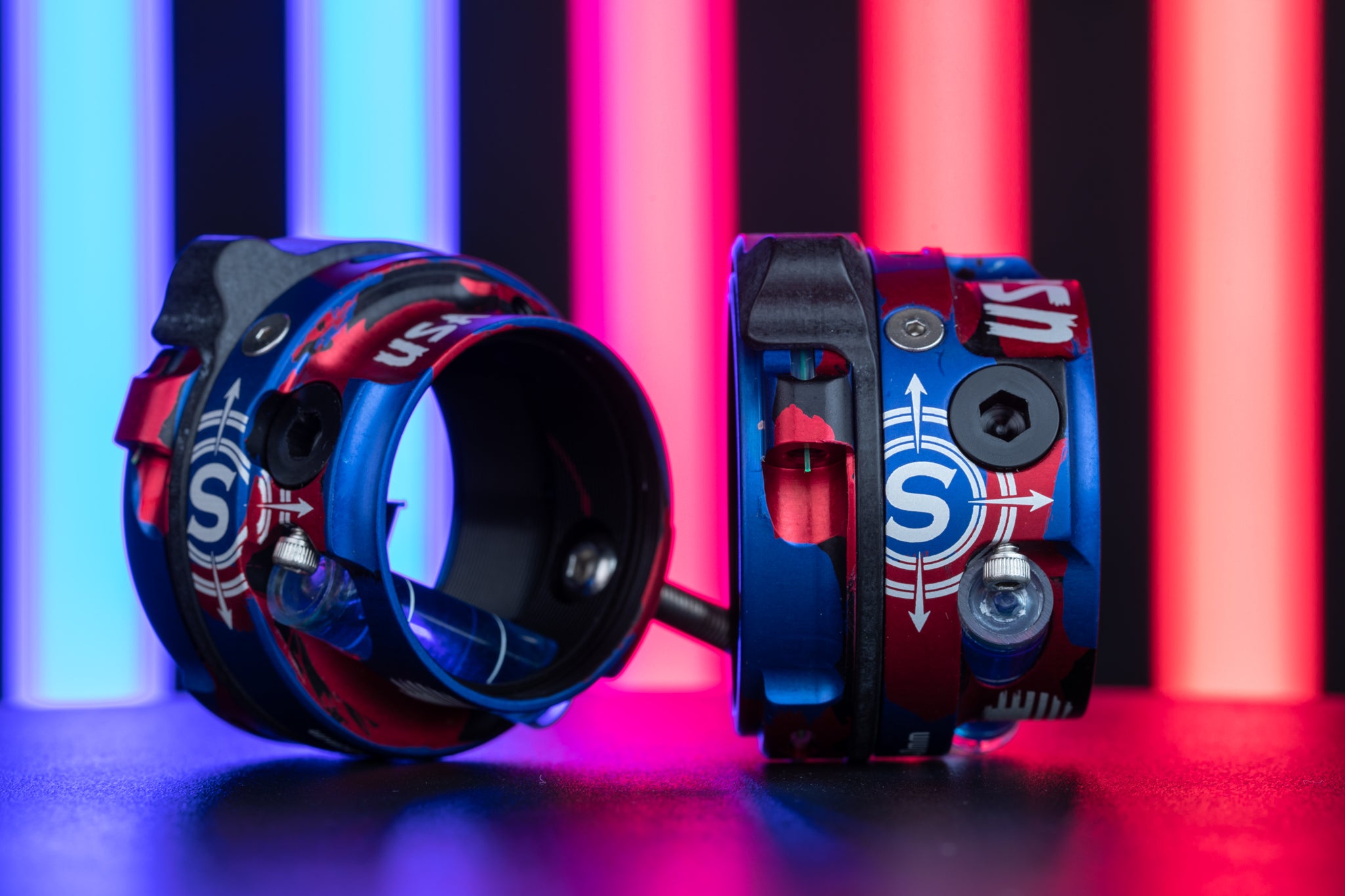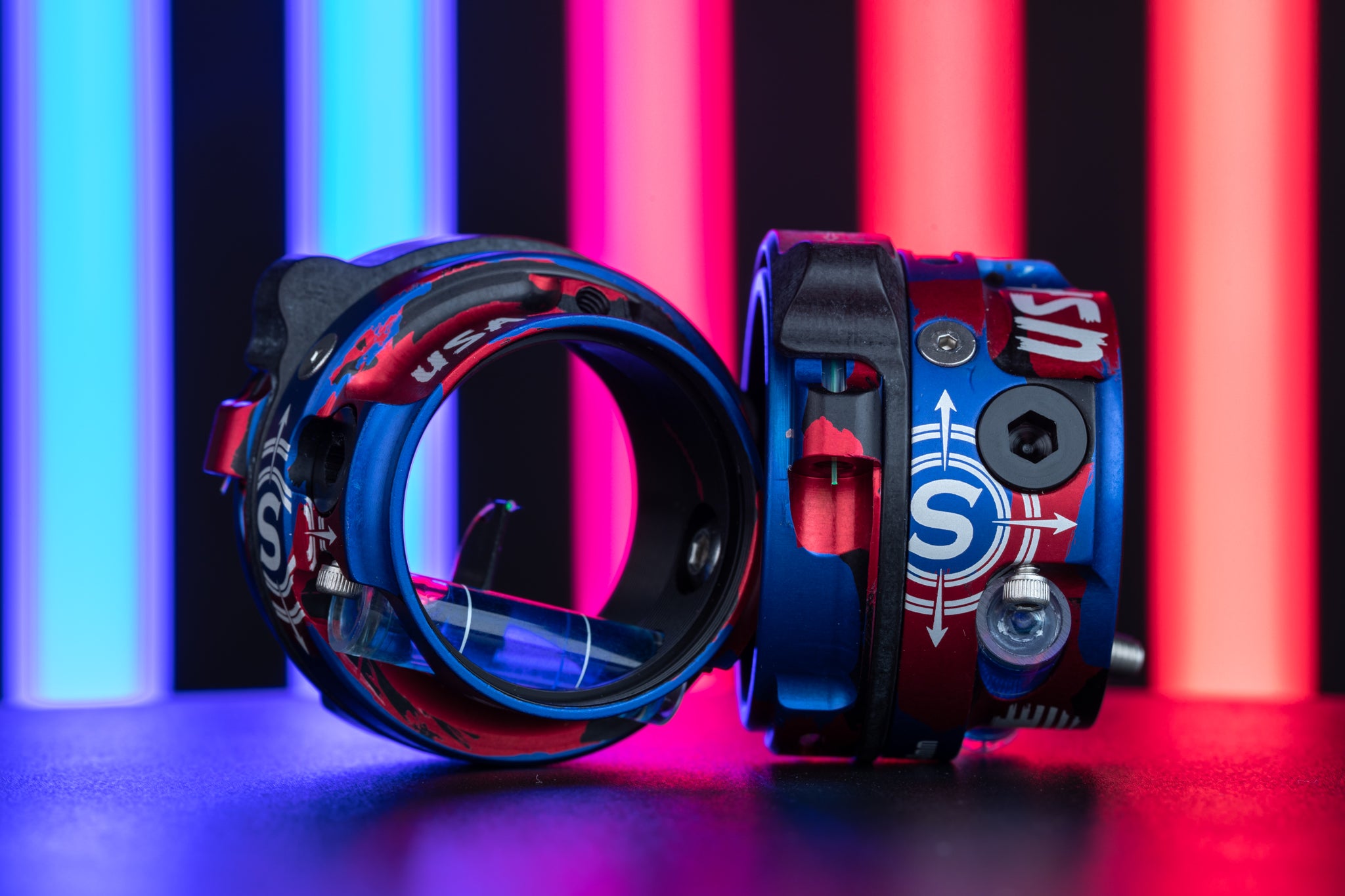 Optum Scope - 2022 Patriot Edition - 40/35mm
SKU: SMSOPTUM40RH-2022PATRIOT / SMSORS010-2022PATRIOT
---
Throughout the month of July, 10% of all web sales will be donated to the Hope for the Warriors Foundation and all items are 10% off using promo code 2022PATRIOT at checkout.
The Patriot edition Optum is a limited edition colorway. 
Each Optum scope 
is finished with a crimson red, freedom blue, and black brush anodizing process that results in a unique design for every part. A patriotic design is then laser etched into the scope body to complete the Patriot edition Optum. This is a limited, one time, production run. 
THE OPTUM TAKES THE VERSATILITY AND FEATURES SHREWD SCOPES ARE KNOWN FOR TO THE NEXT LEVEL. WITH MORE ADJUSTABILITY THAN ANY OTHER SCOPE IN OUR LINE; THE OPTUM PACKS ALL THE FEATURES OF THE NOMAD PLATFORM INTO AN EFFICIENT AND EASY TO USE PACKAGE. THE HASSLE OF CHANGING PIN POSITIONS, INSTALLING A LIGHT KIT, AND SWAPPING FIBER IS GONE. THE OPTUM SERIES ARE THE EPITOME OF ADJUSTABLE EFFICIENCY. 
AVAILABLE IN A 35MM OR 40MM SCOPE SIZE
FEATURES:

ADJUSTABLE FIBER COVER OFFERS PRECISE CONTROL OVER THE PIN BRIGHTNESS
THREE 8-32 THREADED HOLES ALLOW EASY INSTALLATION OF A LIGHT KIT RIGHT OUT OF THE BOX IN SECONDS

TWO OF THE LIGHT POSITIONS ILLUMINATE THE FIBER
ONE LIGHT POSITION ILLUMINATES A DOT ON LENSES OR FIBER IN CENTERED DRILLED LENSES

EIGHT PIN POSITIONS THAT CAN BE CHANGED IN SECONDS WITH THE OPTUM RING SYSTEM

PIN POSITION INDICATOR OFFERS A QUICK REFERENCE FOR REPEATABILITY

OPTIONAL SUNSHADES THAT CAN BE THREADED ON EITHER SIDE OF THE SCOPE
KEYWAY SLOT FOR THE PIN ENSURES IT ALWAYS REMAINS IN PLACE AND ALIGNED CORRECTLY
7/16"-20 PLUG CLOSES THE LARGE HOLE TYPICALLY FOUND ON THE SIDE OF SCOPES FOR COMPLETE LIGHT CONTROL
MOUNTING POCKET ACCEPTS SQUARE AND HEX SCOPE RODS TO PREVENT THE SCOPE FROM ROTATING

BE SURE TO REMOVE THE HEX NUT ON THE 10-32 THREADED ROD BEFORE INSTALLING SCOPE RODS
SQUARE POCKET MEASURES .314" x .314"

INCLUDES:

SCOPE BODY WITH SPLIT ANODIZED FINISH
OPTUM RING SYSTEM WITH SPLIT ANODIZED FINISH

TUBING AND FIBER COVER ALREADY INSTALLED

GREEN, RED, AND BLUE LEVELS
GREEN, ORANGE, AND BLUE FIBER (IF PIN OPTION IS SELECTED)
10-32 X 2" AND 10-32 X 1.25" BUTTON HEAD SCREWS
1/16" ALLEN WRENCH
7/16"-20 DELRIN PLUG

MADE IN THE USA
COMPATIBILITY:
Due to the nature of brush anodizing, every part will vary slightly and no two are identical. The product you receive will not look identical to the images shown but they will be very similar.