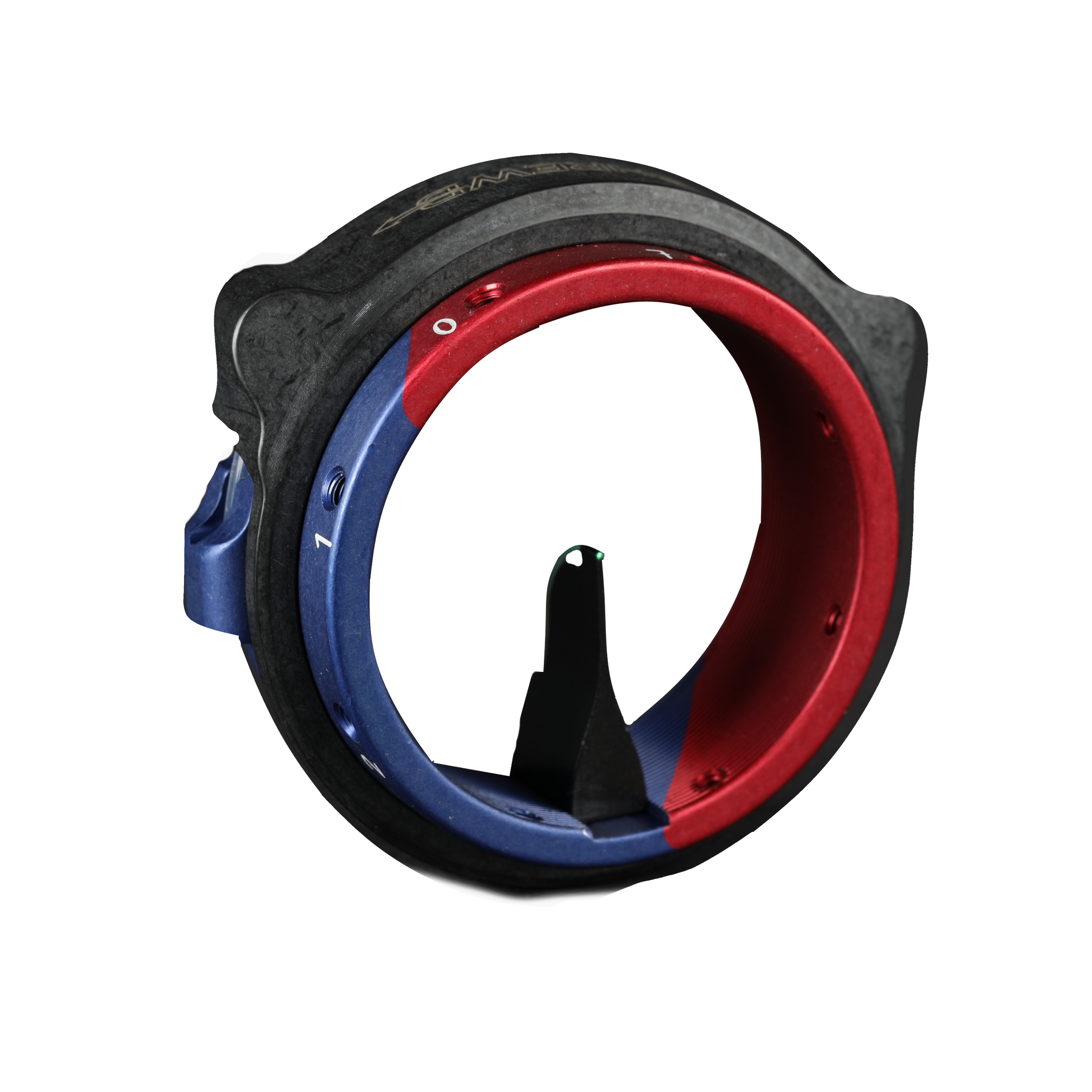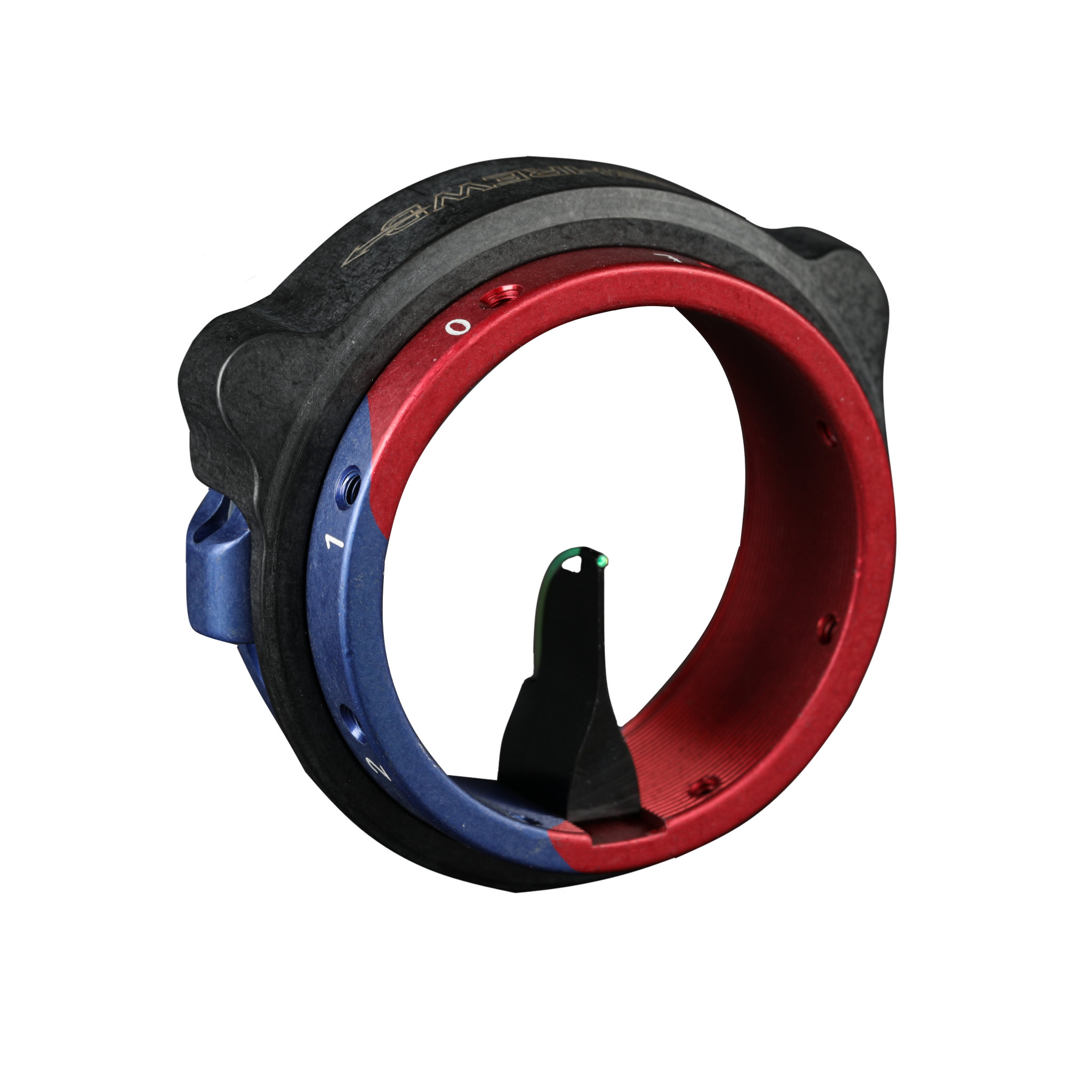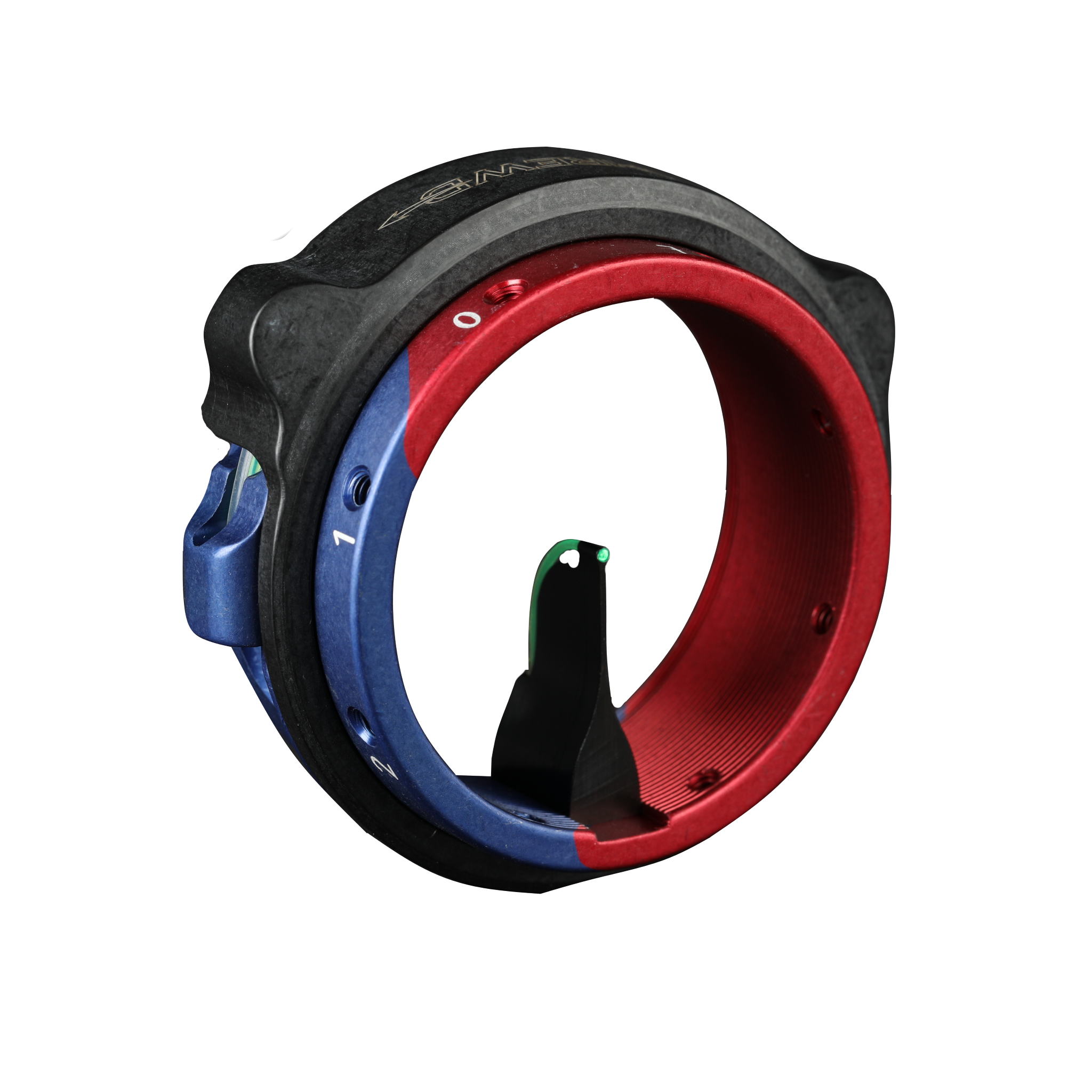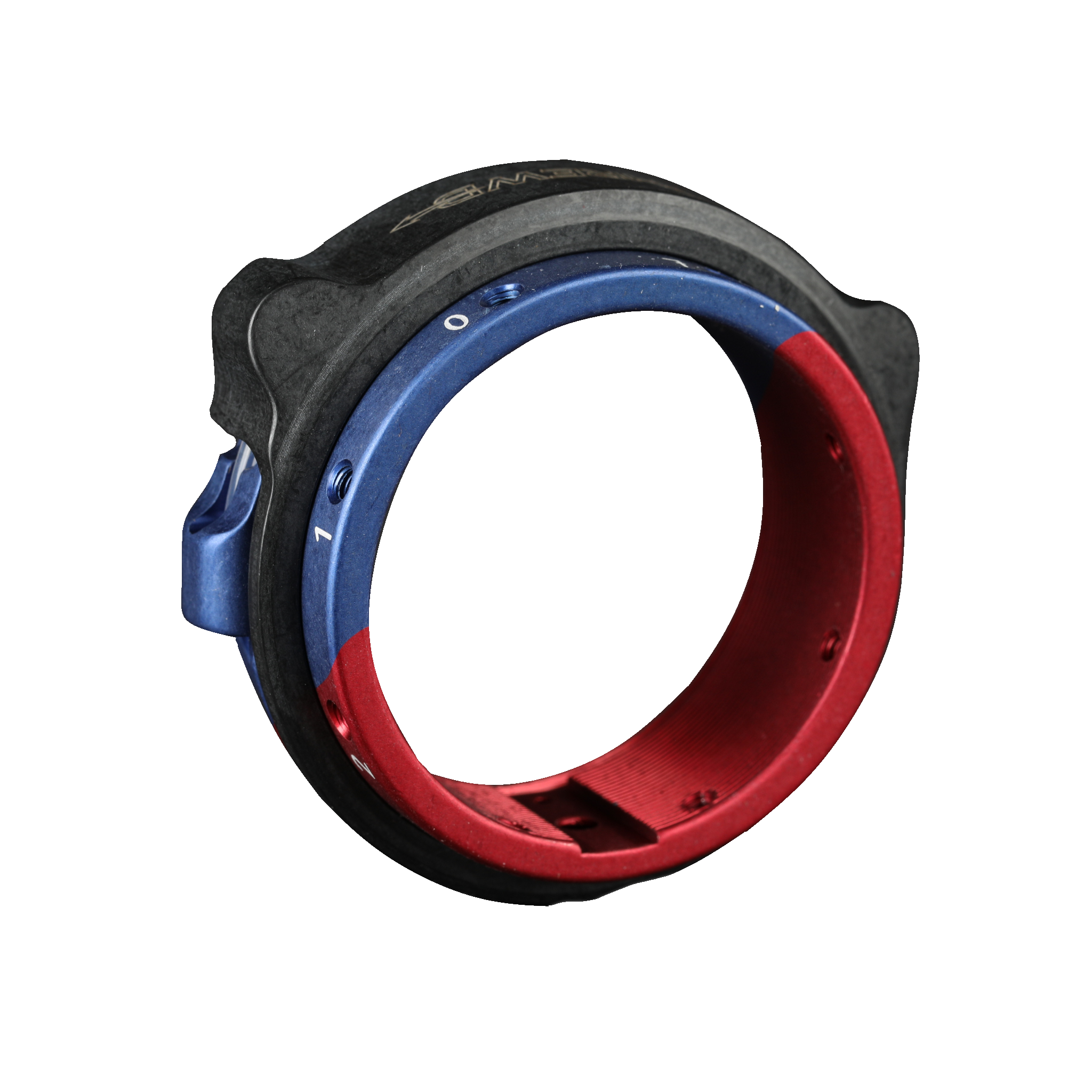 Optum Ring System - 2021 Patriot Edition
SKU: SMSORS010-2021PATRIOT
---
The Patriot edition Optum Ring System is a limited edition colorway. Each ORS is finished with a crimson red and freedom blue split anodizing process that results in a unique pattern for every part. This is a limited, one time, production run. 
OPTUM RING SYSTEM (O.R.S.) FOR THE 35MM AND 40MM OPTUM SCOPE
THIS MUST BE USED IN CONJUNCTION WITH AN OPTUM SCOPE
THE OPTUM RING SYSTEM (O.R.S.) MAKES IT POSSIBLE FOR SHOOTERS TO CHANGE PIN POSITIONS, FIBER COLOR, OR FIBER SIZE BY SWAPPING BETWEEN MULTIPLE RINGS IN SECONDS
FEATURES:

EXTERIOR FIBER WRAP THAT CAPTURES AMBIENT LIGHT FOR A BRIGHTER PIN
ADJUSTABLE FIBER COVER ALLOWS PRECISE CONTROL OVER FIBER BRIGHTNESS
TWO 8-32 HOLES FOR INSTALLING A LIGHT IN SECONDS
EIGHT PIN POSITIONS
THREADED ON THE TARGET SIDE FOR OPTIONAL SUNSHADES AND LENSES

ONLY 40MM OPTUM SUNSHADES WILL THREAD INTO THE O.R.S.

REMOVABLE PIN IN KEYWAY SLOT FOR PERFECT ALIGNMENT EVERY TIME

INCLUDES:

OPTUM RING BODY
TUBING FOR FIBER (INSTALLED)
FIBER COVER (INSTALLED)
PIN AND FIBER (NOT INCLUDED WITH "NO PIN" OPTION)

BLUE, ORANGE, AND GREEN FIBER INCLUDED

MOUNTING SCREWS (X2)

INDIVIDUAL PINS FOR THE OPTUM RING SYSTEM ARE NOT AVAILABLE FOR PURCHASE. 
MADE IN THE USA
Due to the nature of split anodizing, every part will vary slightly and no two are identical. The product you receive will not look identical to the images shown but they will be very similar.