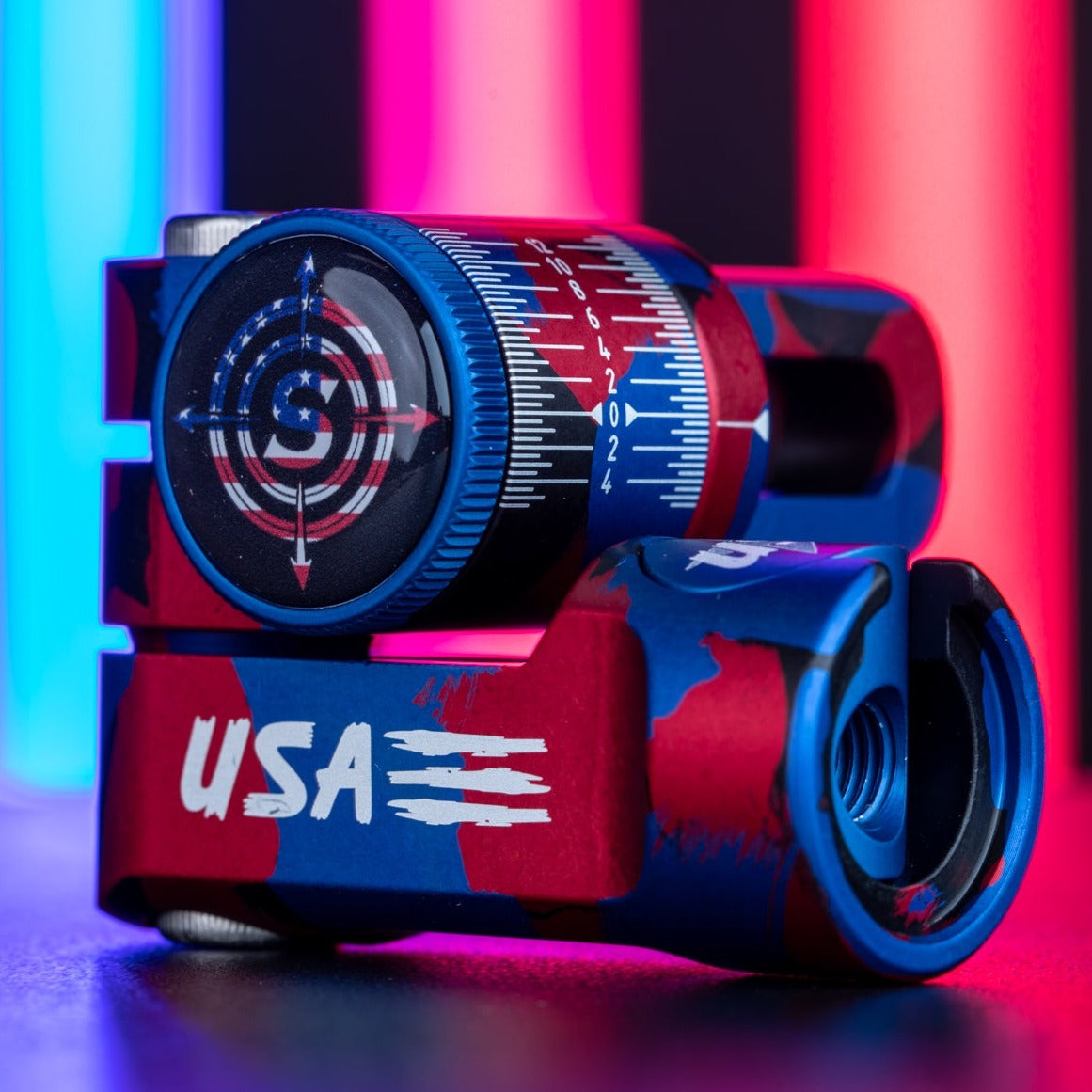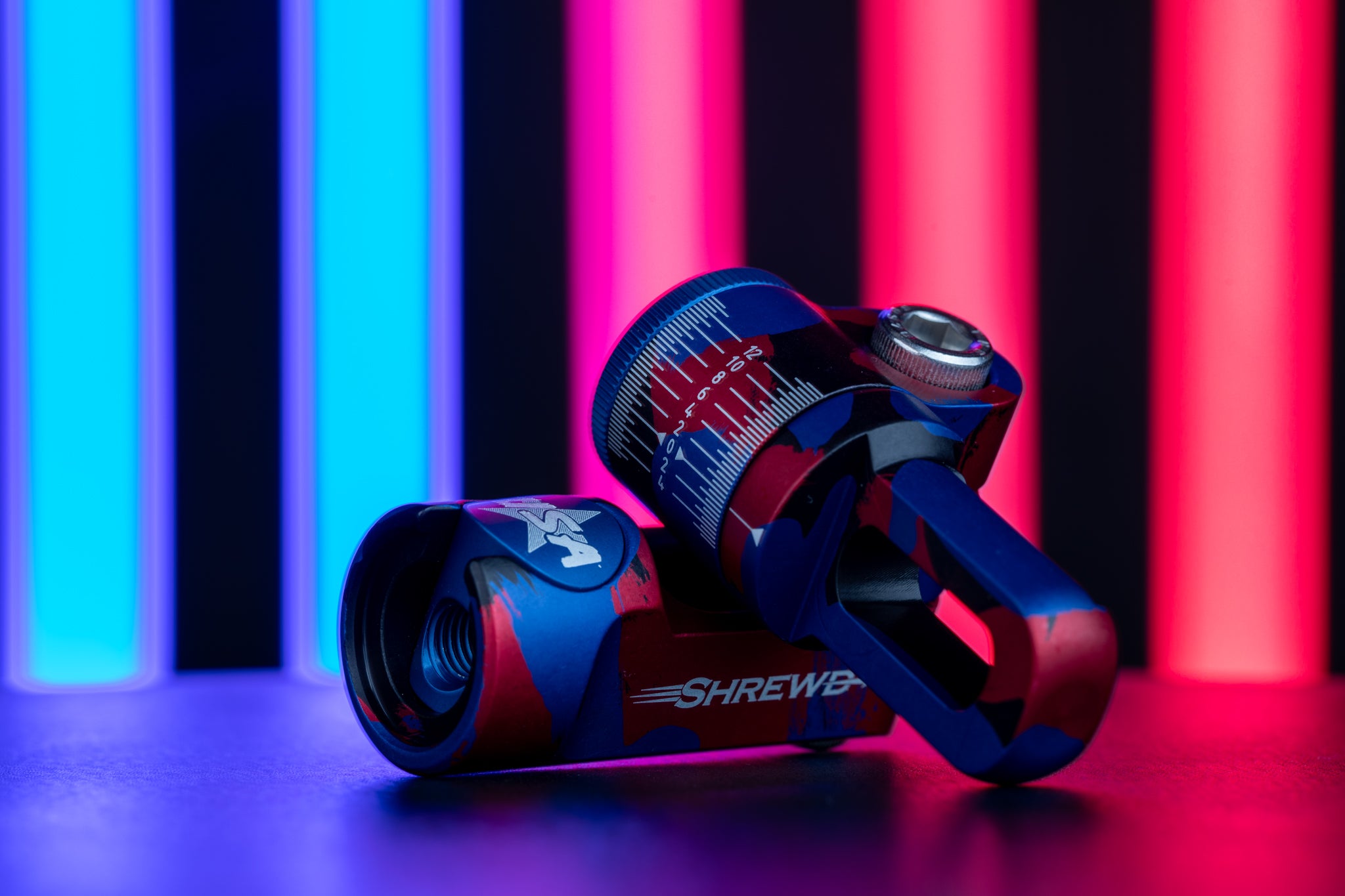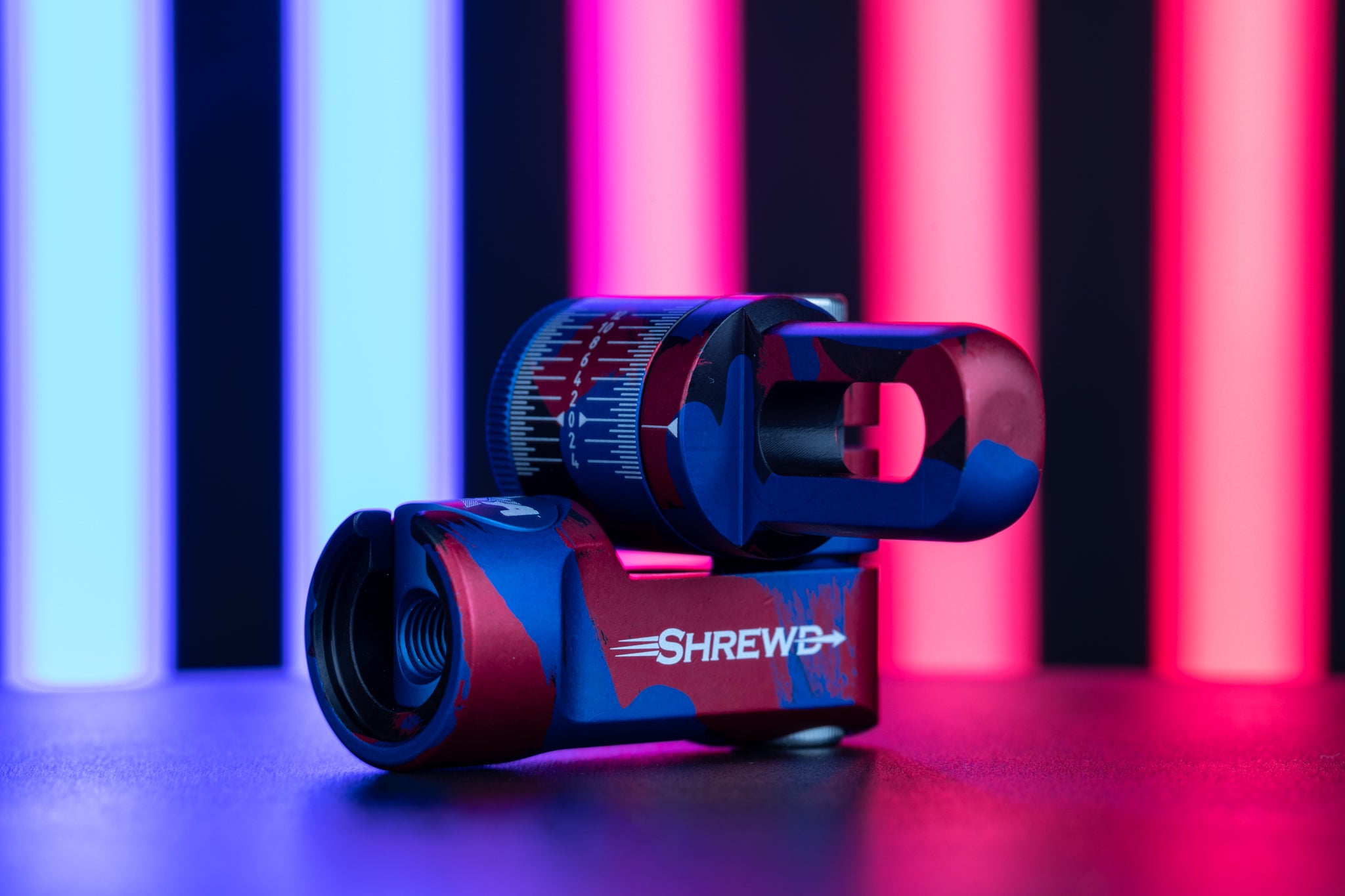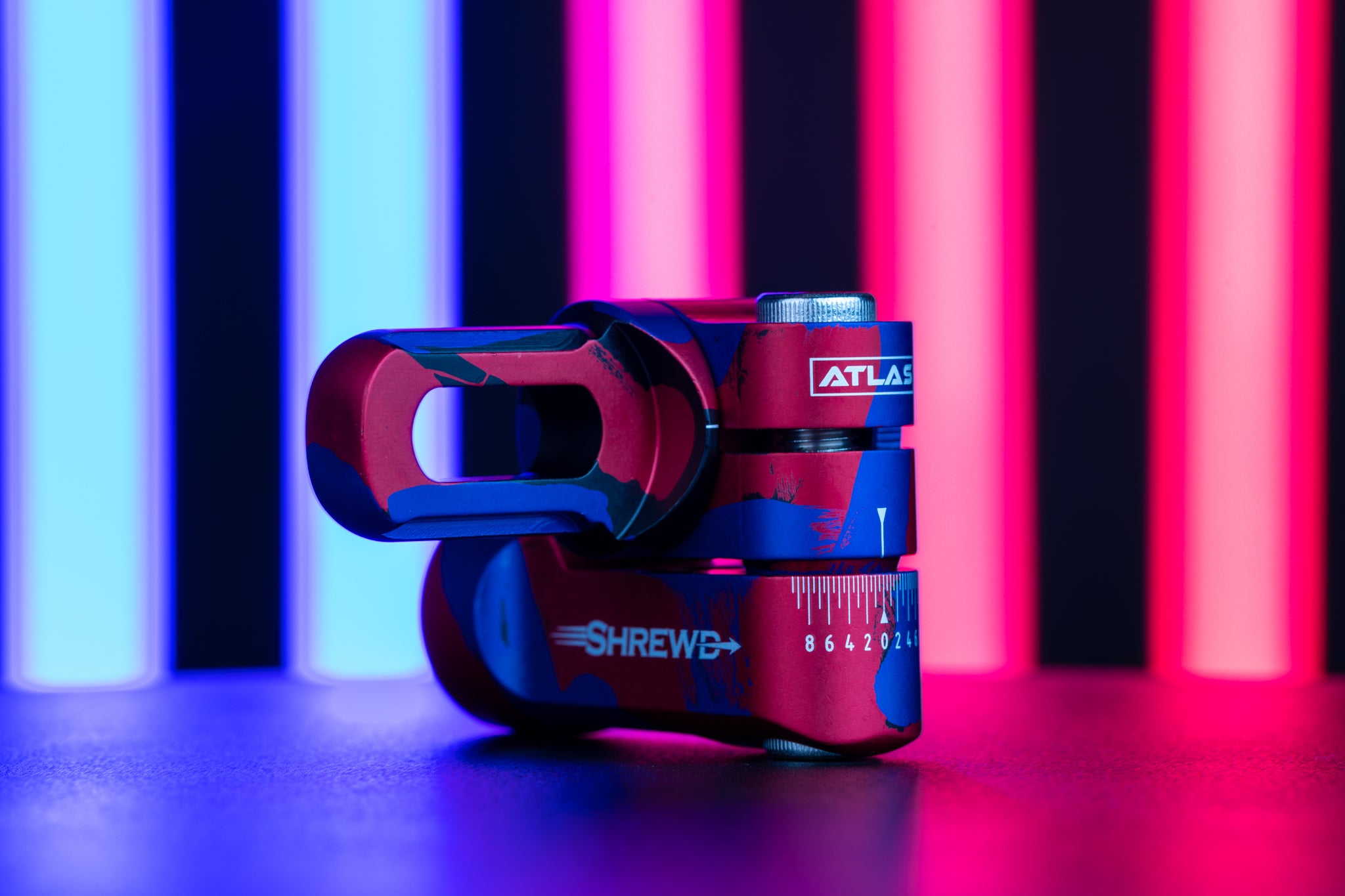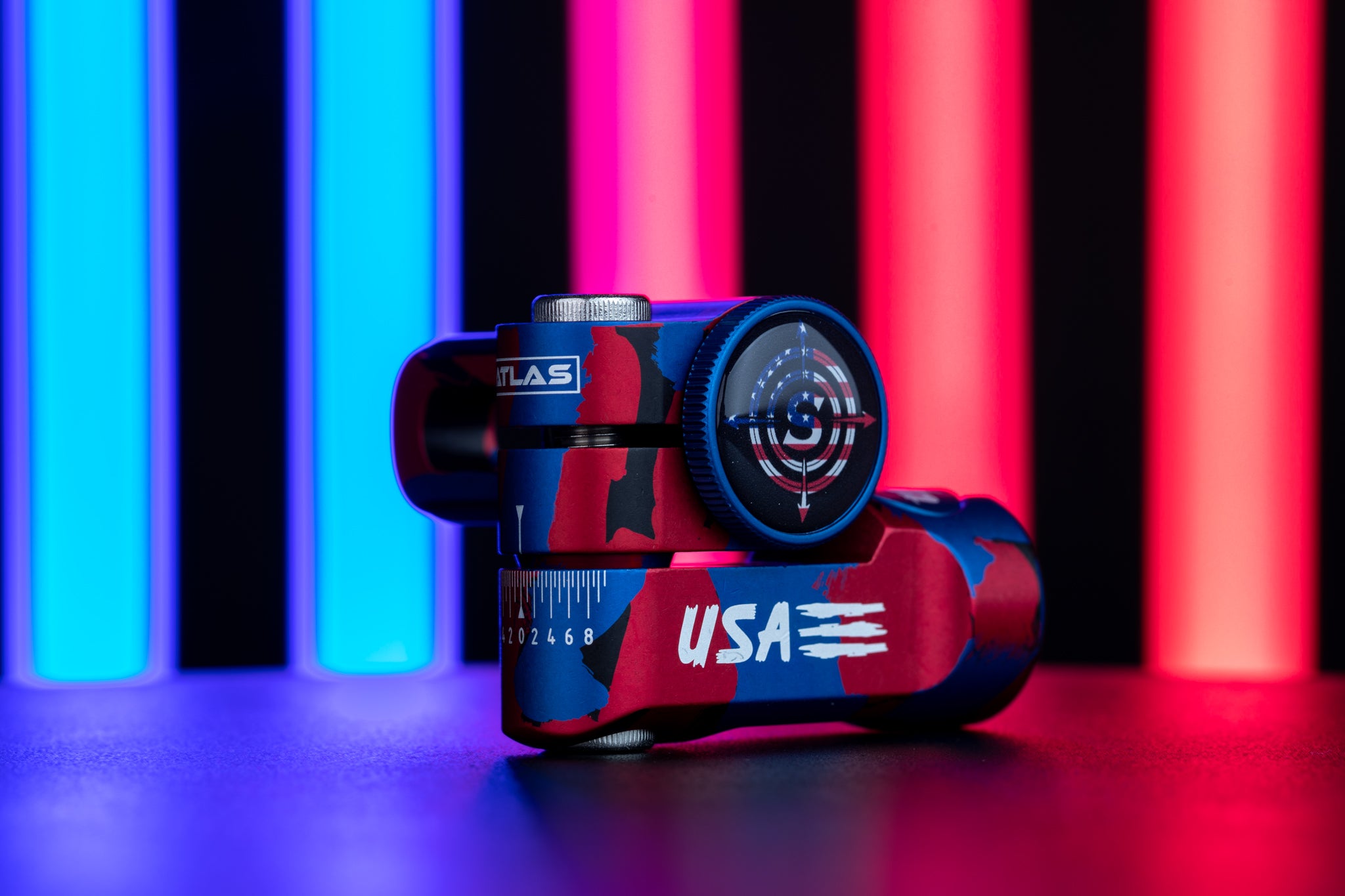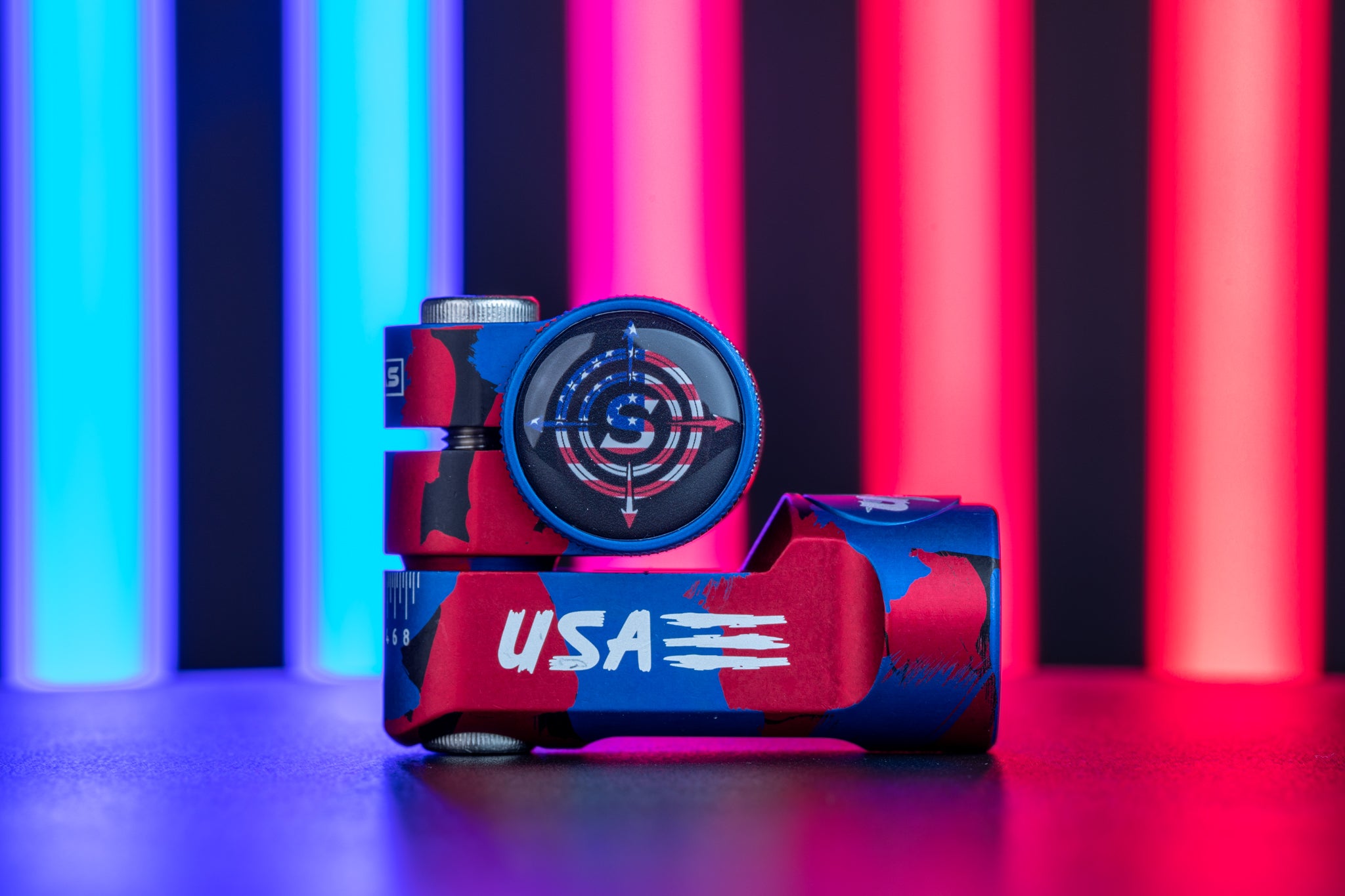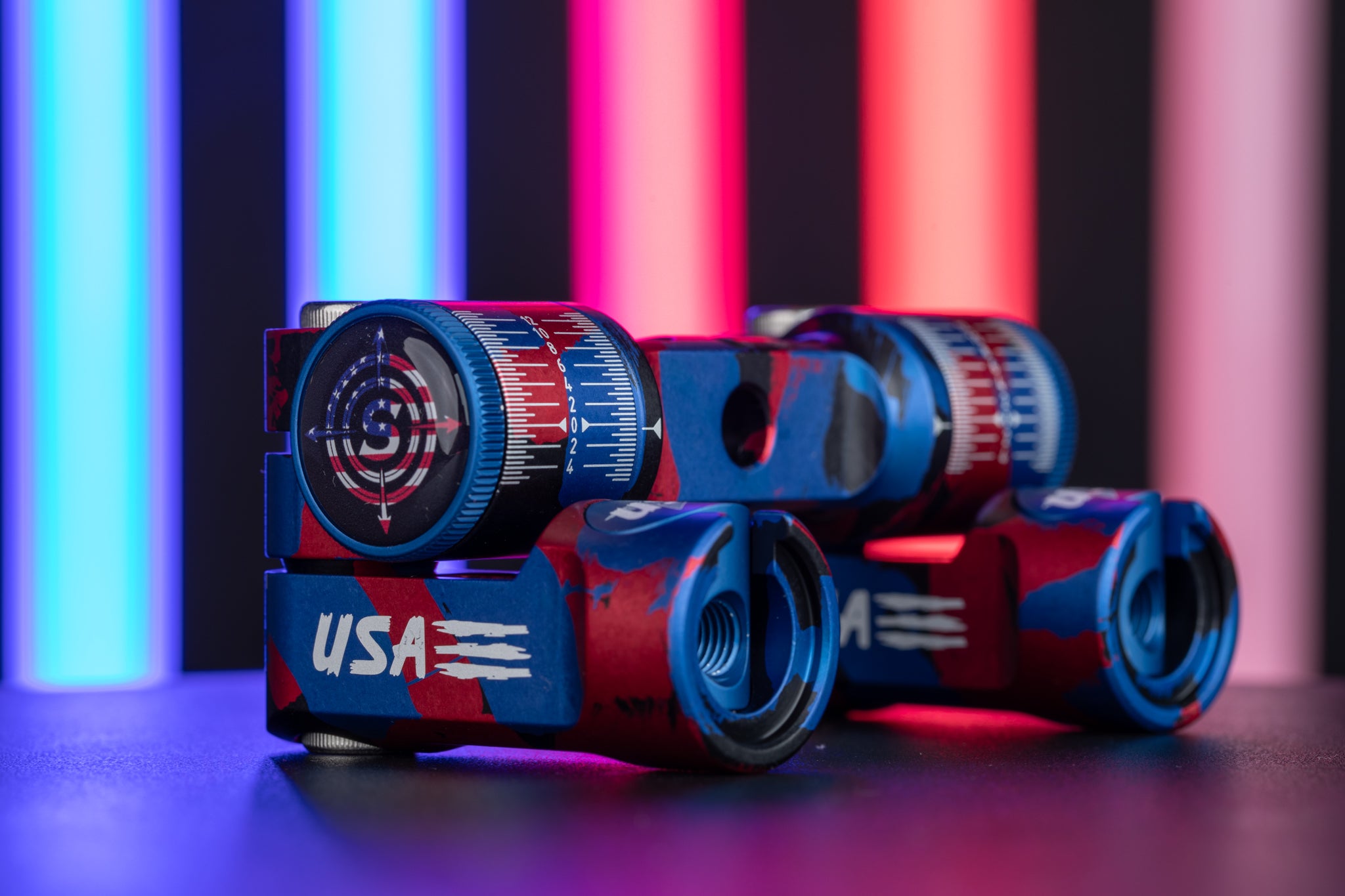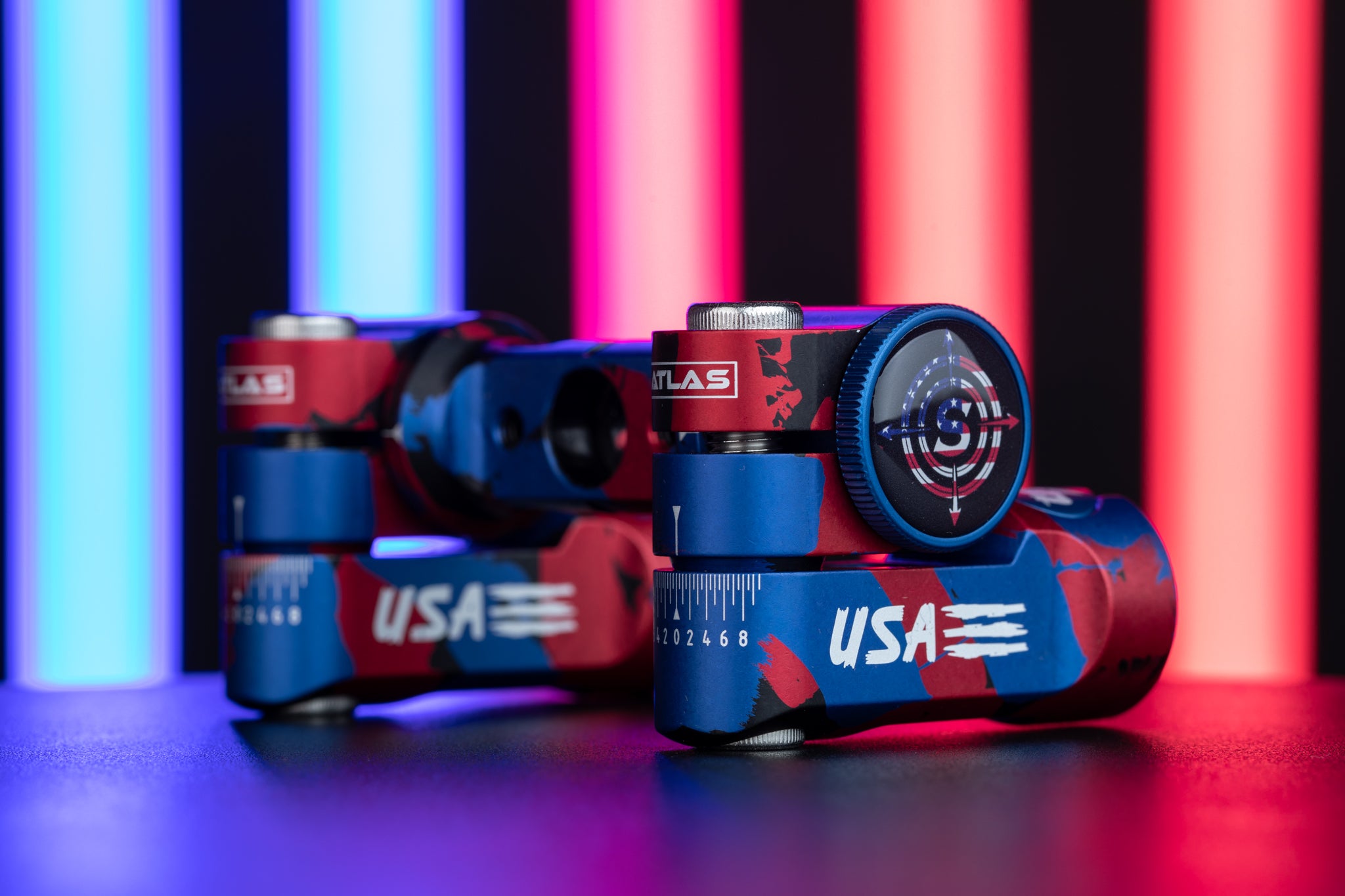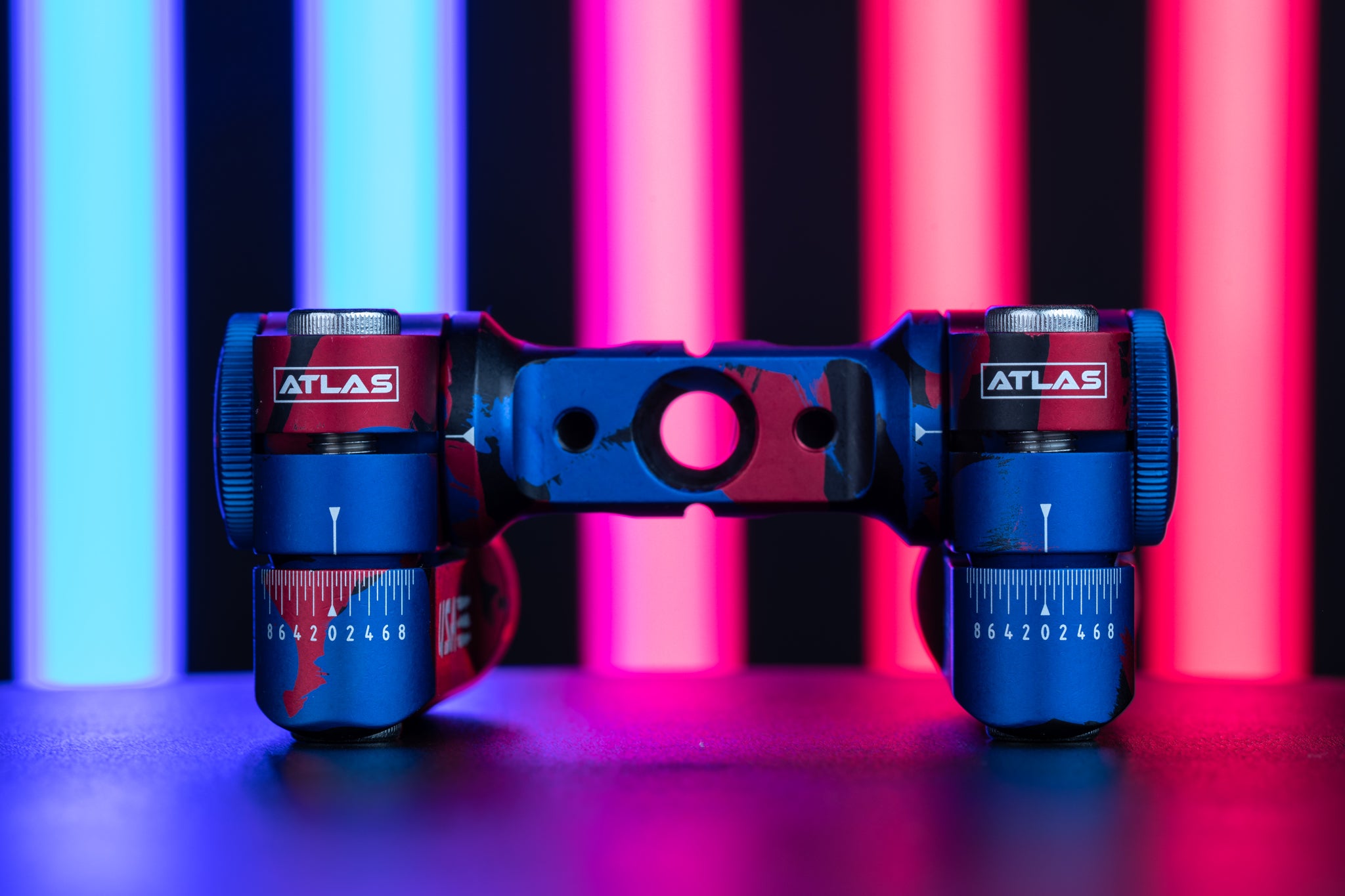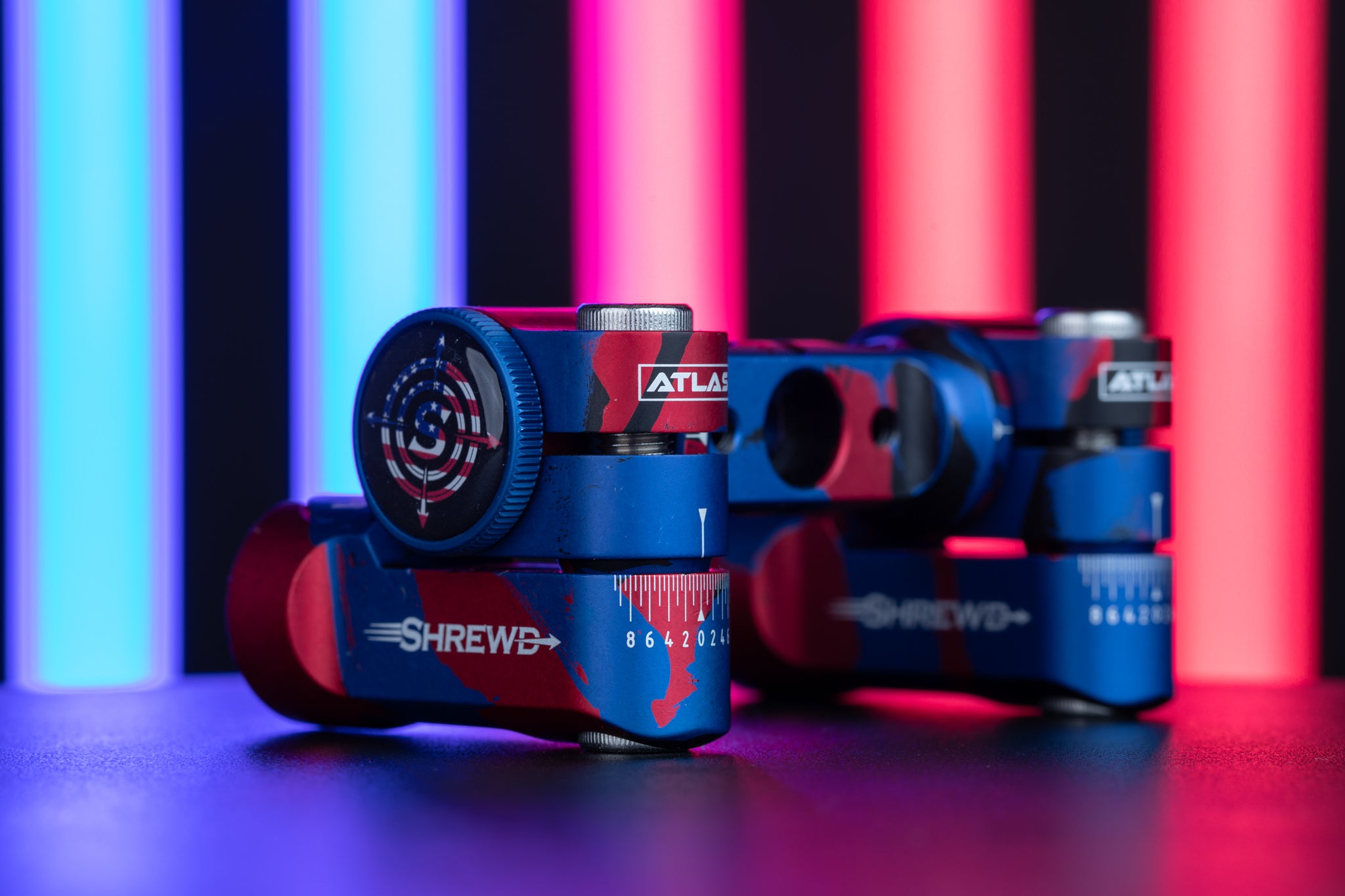 Atlas V-Bar - 2022 Patriot Edition
SKU: SMAVB1ATLAS-2022PATRIOT
---
Throughout the month of July, 10% of all web sales will be donated to the Hope for the Warriors Foundation and all items are 10% off using promo code 2022PATRIOT at checkout.
The Patriot edition Atlas is a limited edition colorway. Featuring a unique color combination and laser design, the Patriot edition Atlas was made to stand out. 
This is a limited, one time, production run. 
HYBRID CLAMP-TAPER SYSTEM PRODUCES AN ULTRA-STRONG V-BAR IN A SMALL, LIGHTWEIGHT PACKAGE.
INTEGRATED QUICK DISCONNECT (1" DIAMETER) MAKES INSTALLING AND REMOVING A REAR STABILIZER EFFORTLESS.
FEATURES PRECISION, LASER ENGRAVED INDICATOR LINES FOR REPEATABILITY AND PEACE OF MIND.
CNC MACHINED FROM 6061 ALUMINUM, THE SINGLE ATLAS WEIGHS ONLY 3.8 OZ. THE DOUBLE ATLAS WEIGHS ONLY 7.5oz.
FEATURES A DROP-STOPPER SHELF THAT RESTS AGAINST THE SIDE OF THE RISER TO PREVENT THE ATLAS FROM DROPPING.
INCORPORATES SHREWD'S ANTI-WALKOUT WASHER SYSTEM TO PREVENT ANY STABILIZER WALKOUT IN THE INTEGRATED QUICK DISCONNECT.
INDEPENDENTLY ADJUSTABLE HORIZONTAL AND VERTICAL AXIS.
COATED WITH A DURABLE ANODIZED FINISH TO SEAL AND PROTECT ALL MACHINED ALUMINUM COMPONENTS.
CONSTRUCTED USING ALL STAINLESS-STEEL HARDWARE FOR ADDITIONAL WEATHER RESISTANCE.
RECONFIGURABLE TO MOUNT ON THE FRONT OR BACK OF THE RISER FOR BOTH LEFT AND RIGHT-HANDED SHOOTERS.
WORKS IN CONJUNCTION WITH SHREWD'S QUICK DISCONNECT (SOLD SEPARATELY) FOR ADDING A FRONT STABILIZER.
Atlas Single Adjustable V-Bar

INCLUDES:

ATLAS SINGLE V-BAR
FLUSH MOUNTING BARREL NUT
CUSTOM 5/16"-24 X 0.7" BOLT
5/16"-24 X 1" SHCS
5/16"-24 X 0.5" SHCS
STAINLESS STEEL BUSHING
SELF-RETAINING WASHER
INSTRUCTIONS

MADE IN THE USA
Atlas Double Adjustable V-Bar
INCLUDES:

ATLAS DOUBLE V-BAR
FLUSH MOUNTING BARREL NUTS
5/16"-24 X 1" SHCS
5/16"-24 X 0.5" SHCS
BLACK, BRAIDED WRIST SLING
10-32 X 0.187" SET SCREWS
SELF-RETAINING WASHERS
INSTRUCTIONS

MADE IN THE USA