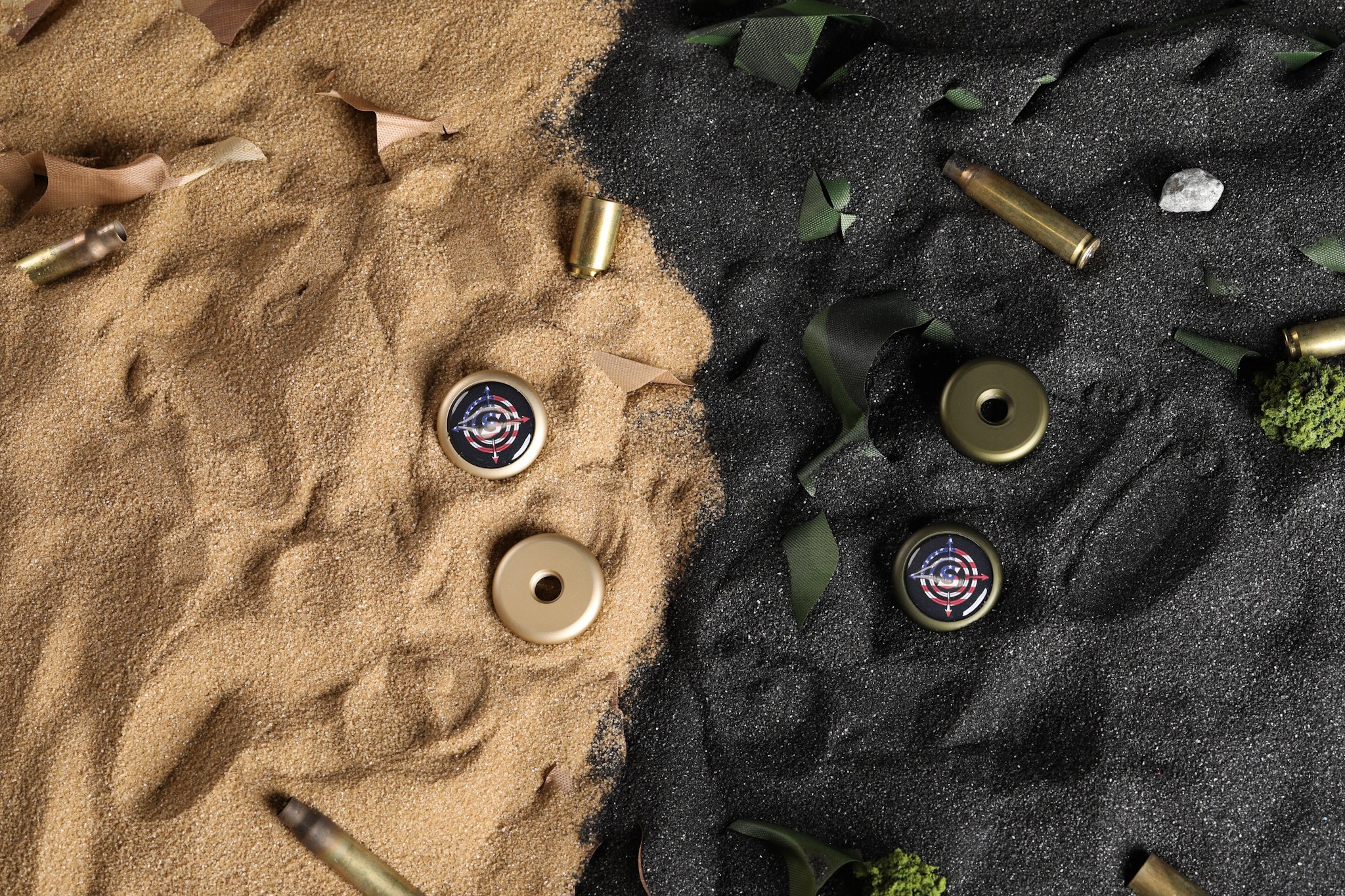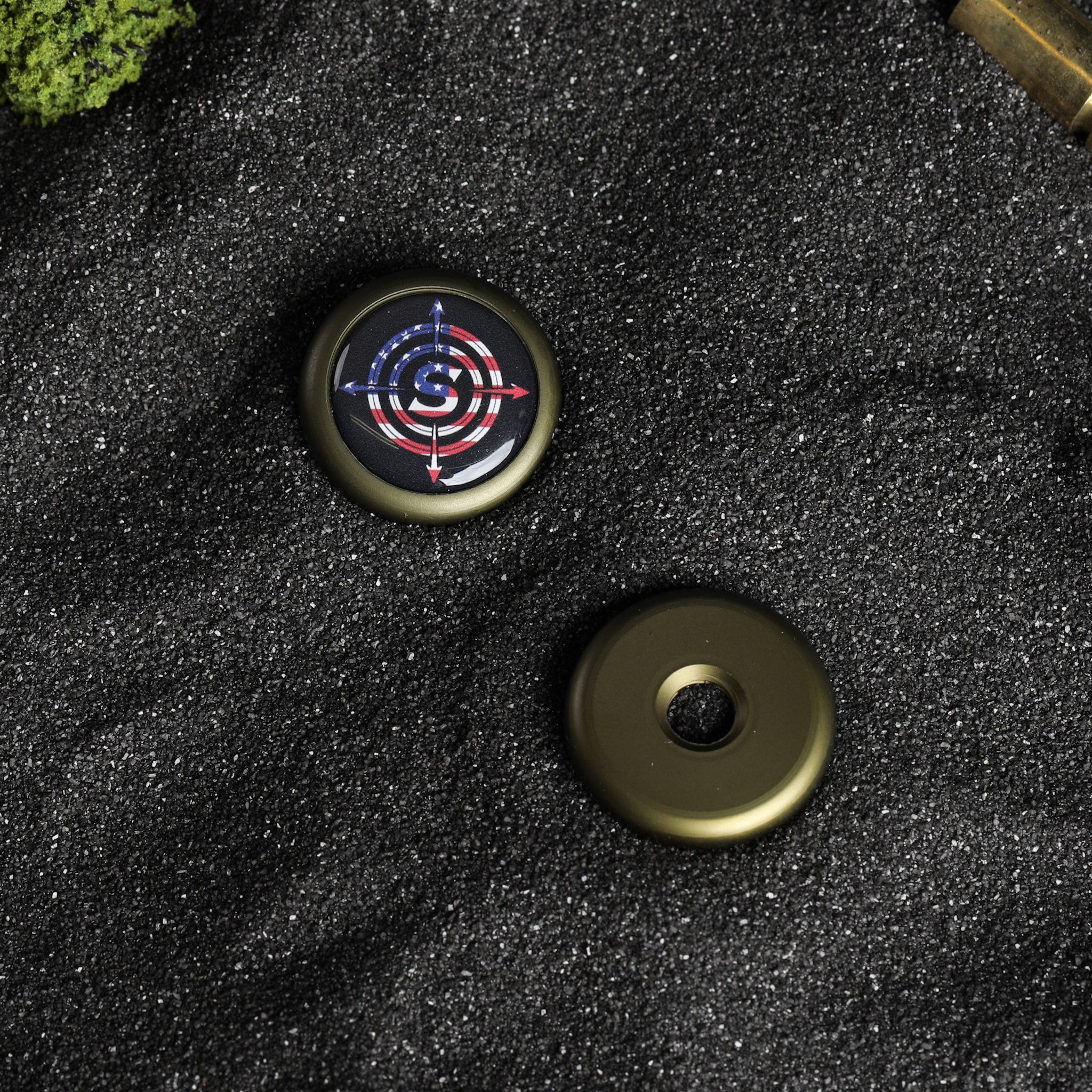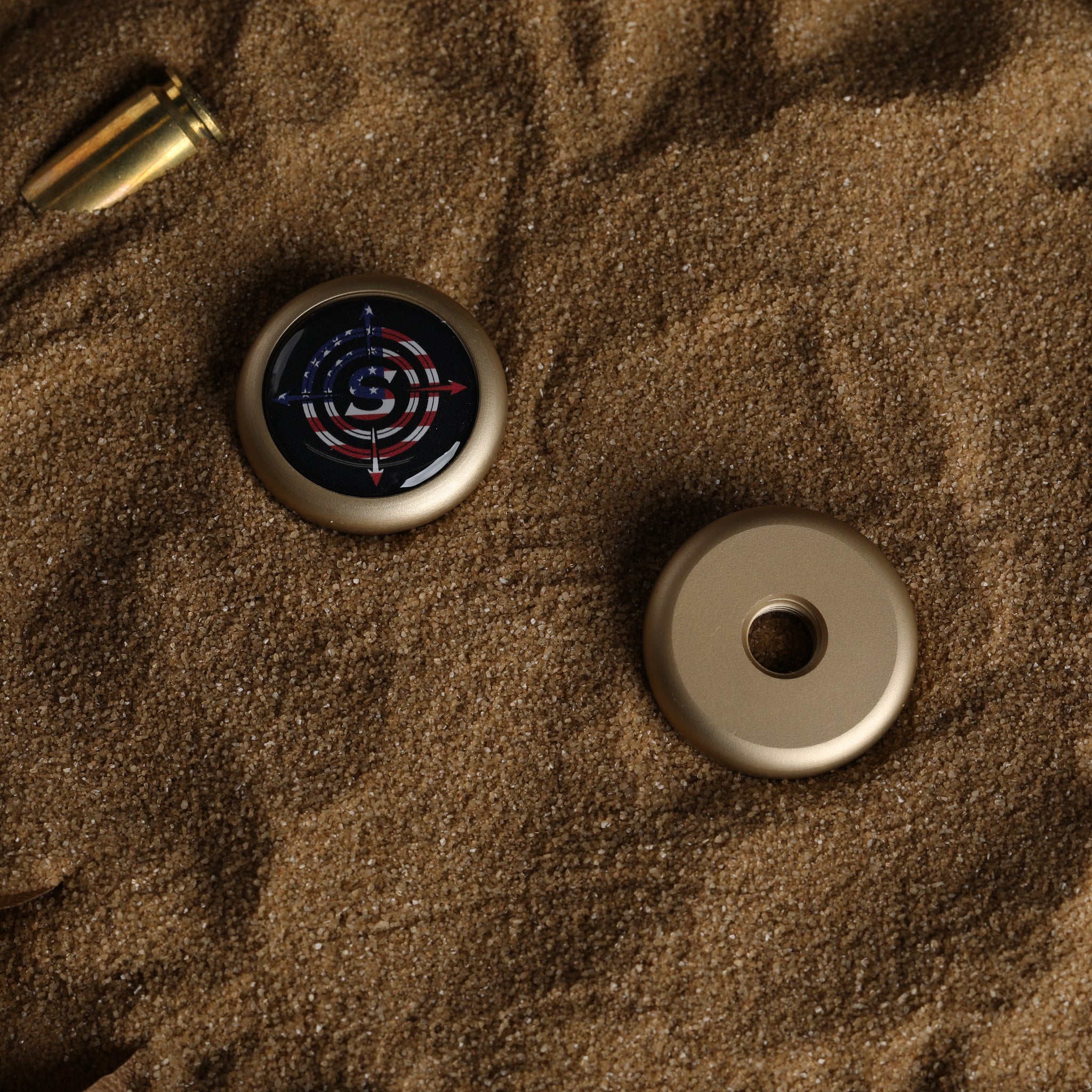 Aluminum Weights - 2023 Patriot Edition
SKU: SMALEW1/3-23GRD
---
Throughout the month of July, 10% of all web sales will be donated to the Hope for the Warriors Foundation and all items are 10% off using promo code 2023PATRIOT at checkout.
The Patriot edition weights are a limited edition colorway.
CUSTOM GREEN AND TAN ANODIZED FINISH
ALUMINUM WEIGHTS WITH 5/16"-24 THREADS
WEIGH 1/3 OUNCE
COMPATIBLE WITH ALL SHREWD STABILIZERS
THICKNESS:

1/3 OZ WEIGHT IS 0.25" THICK

DIAMETER:
DECAL WEIGHTS HAVE A DOME DECAL AND ARE NOT THREADED ALL THE WAY THROUGH. THEY ARE INTENDED TO GO ON THE END OF THE STABILIZER WEIGHT STACK.
STANDARD WEIGHTS ARE THREADED ALL THE WAY THROUGH.
SOLD INDIVIDUALLY.
MADE IN THE USA
Due to the nature of custom anodizing, every part will vary slightly and no two are identical. The product you receive will not look identical to the images shown but they will be very similar.