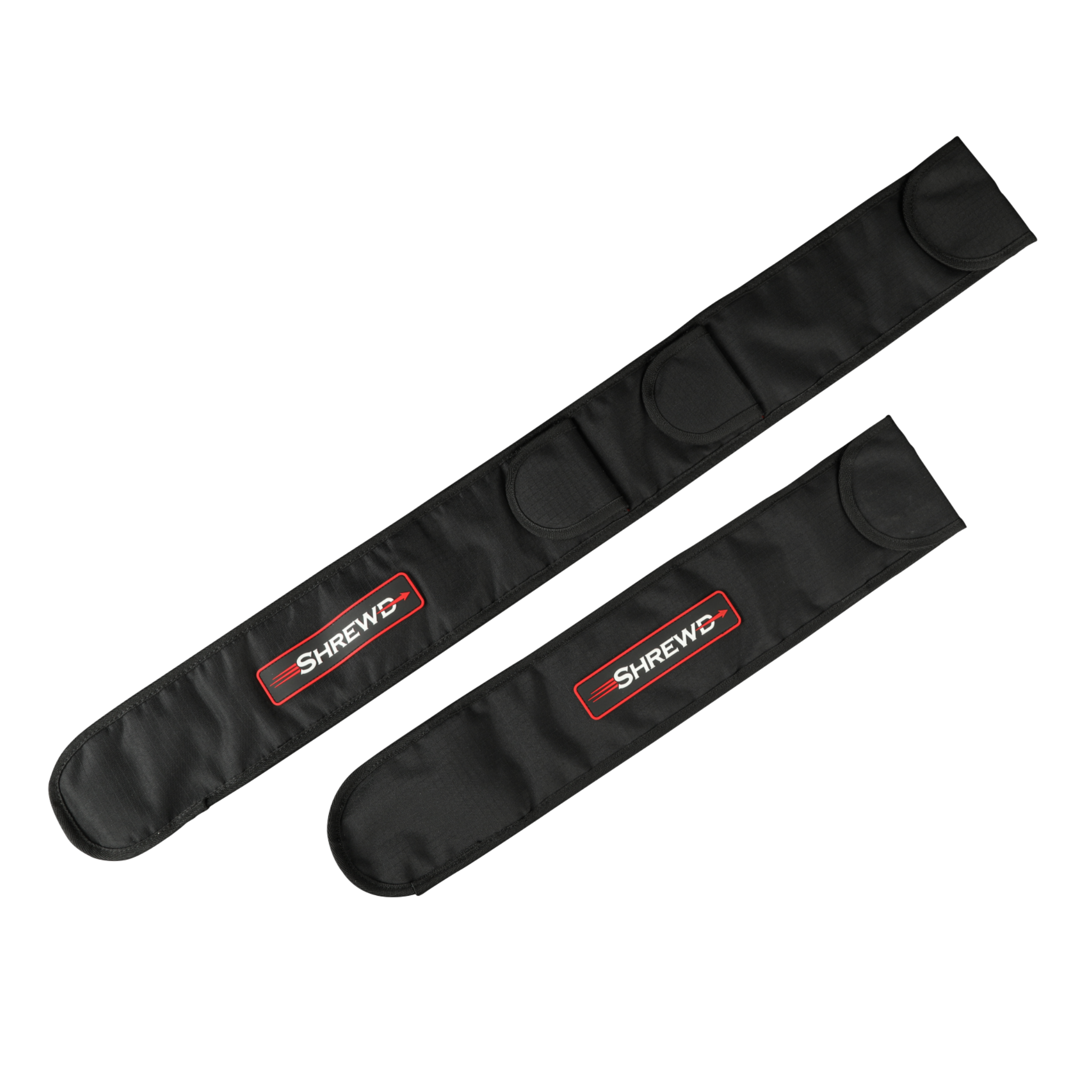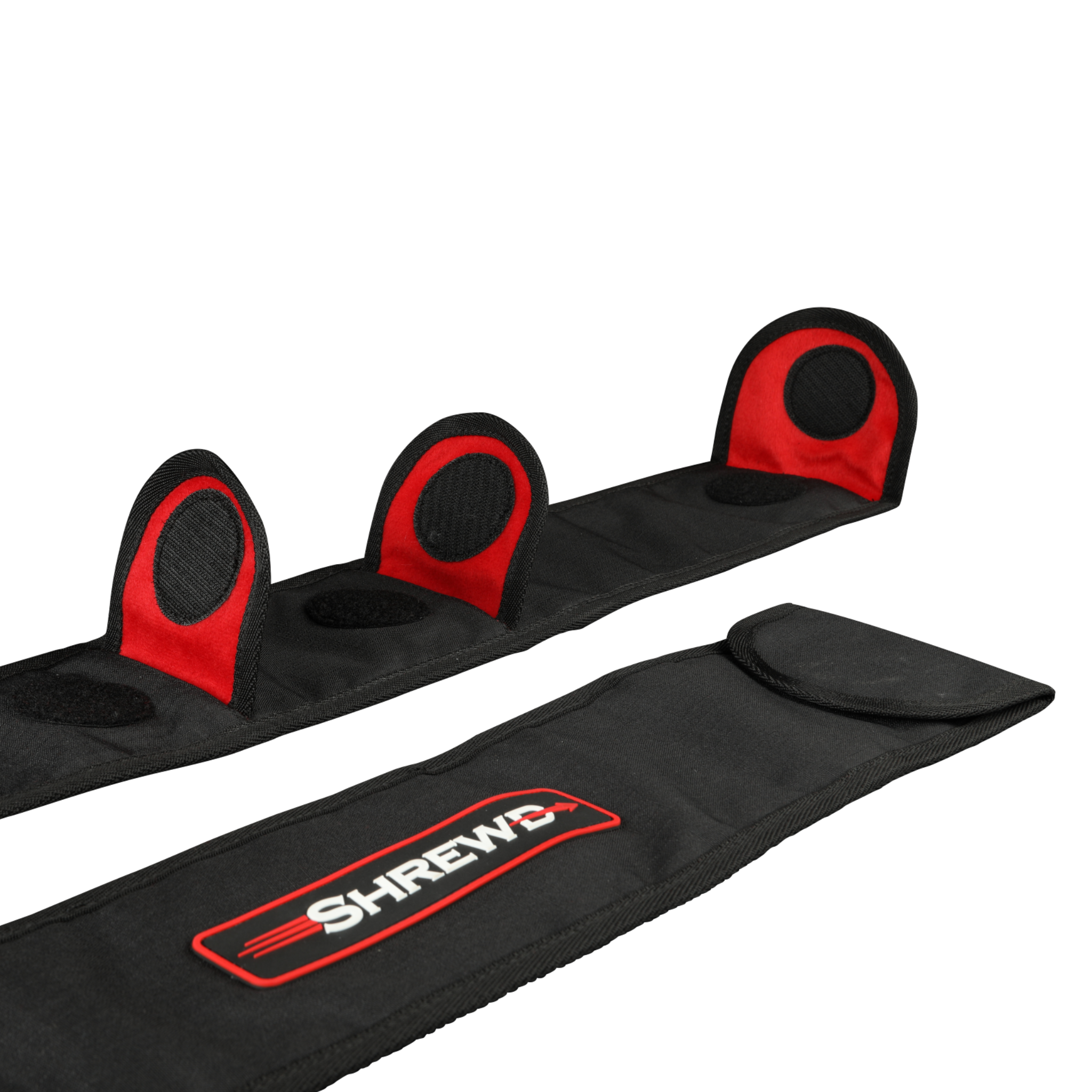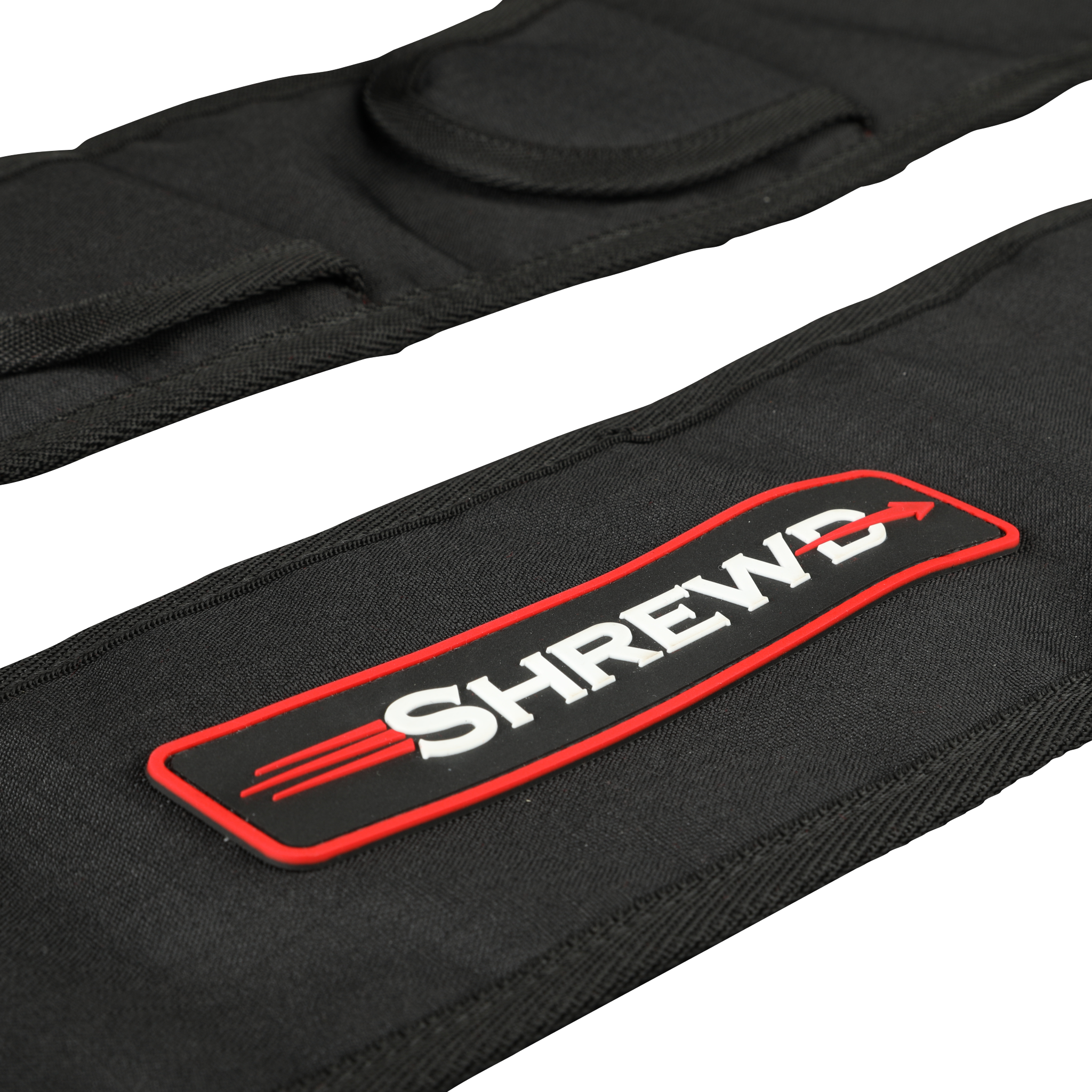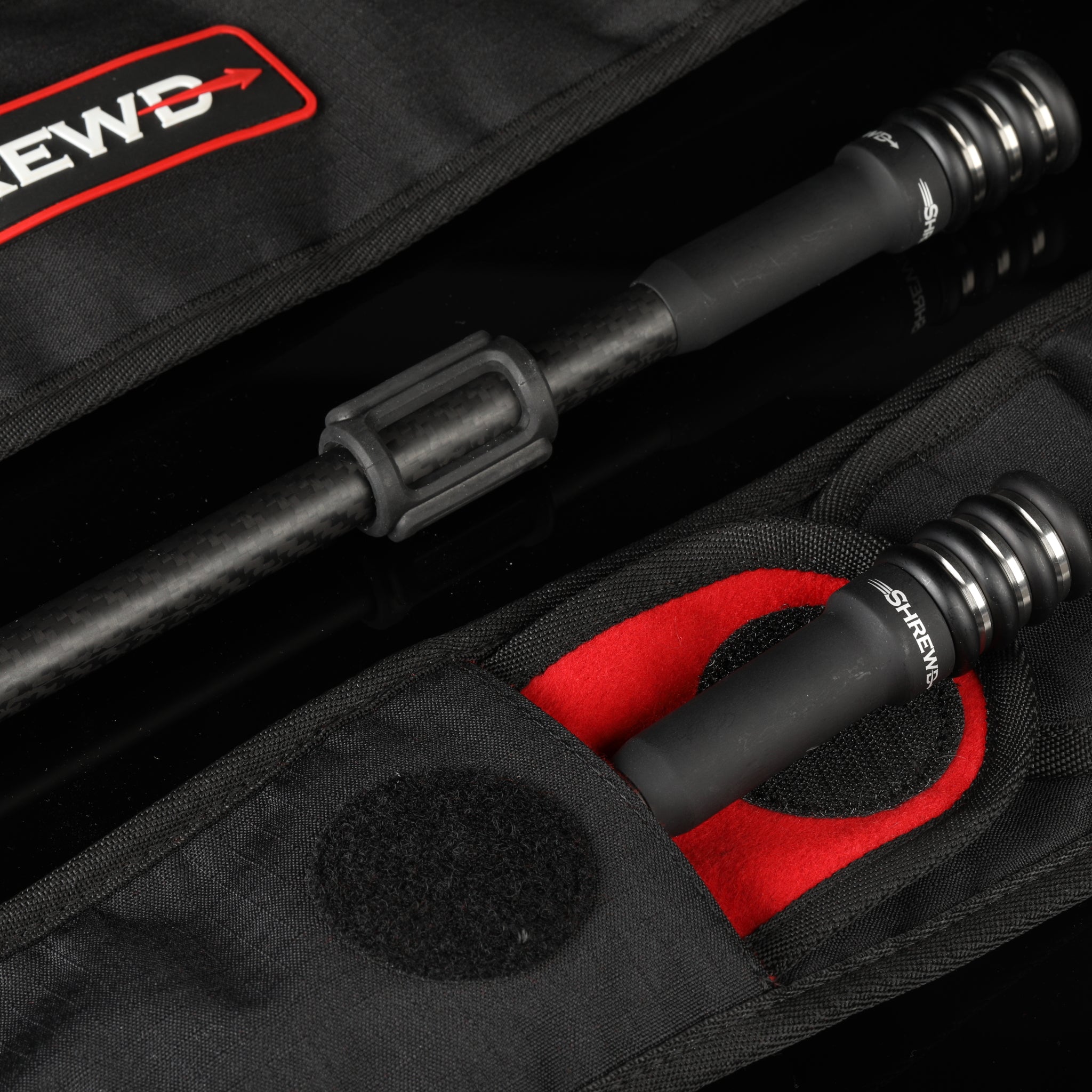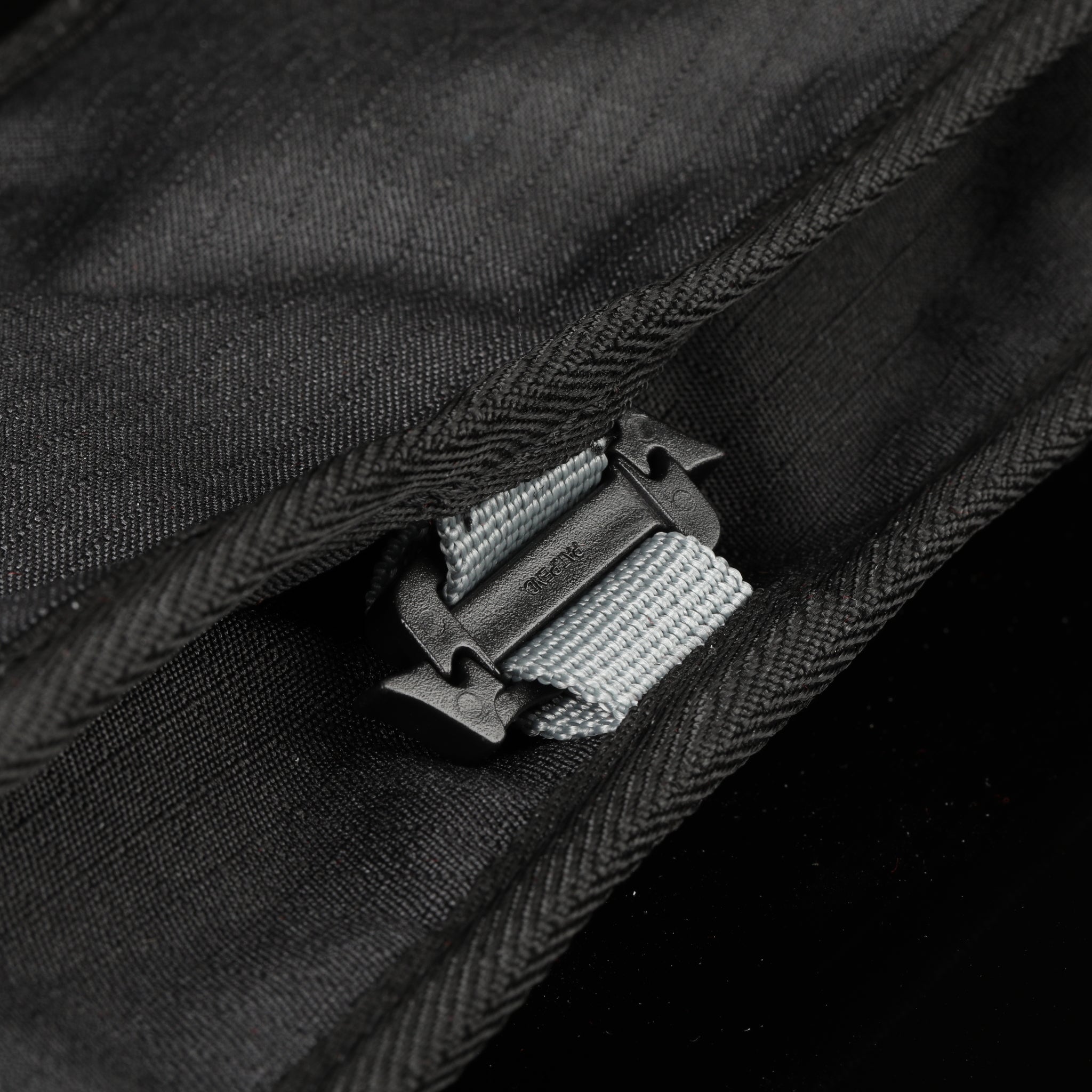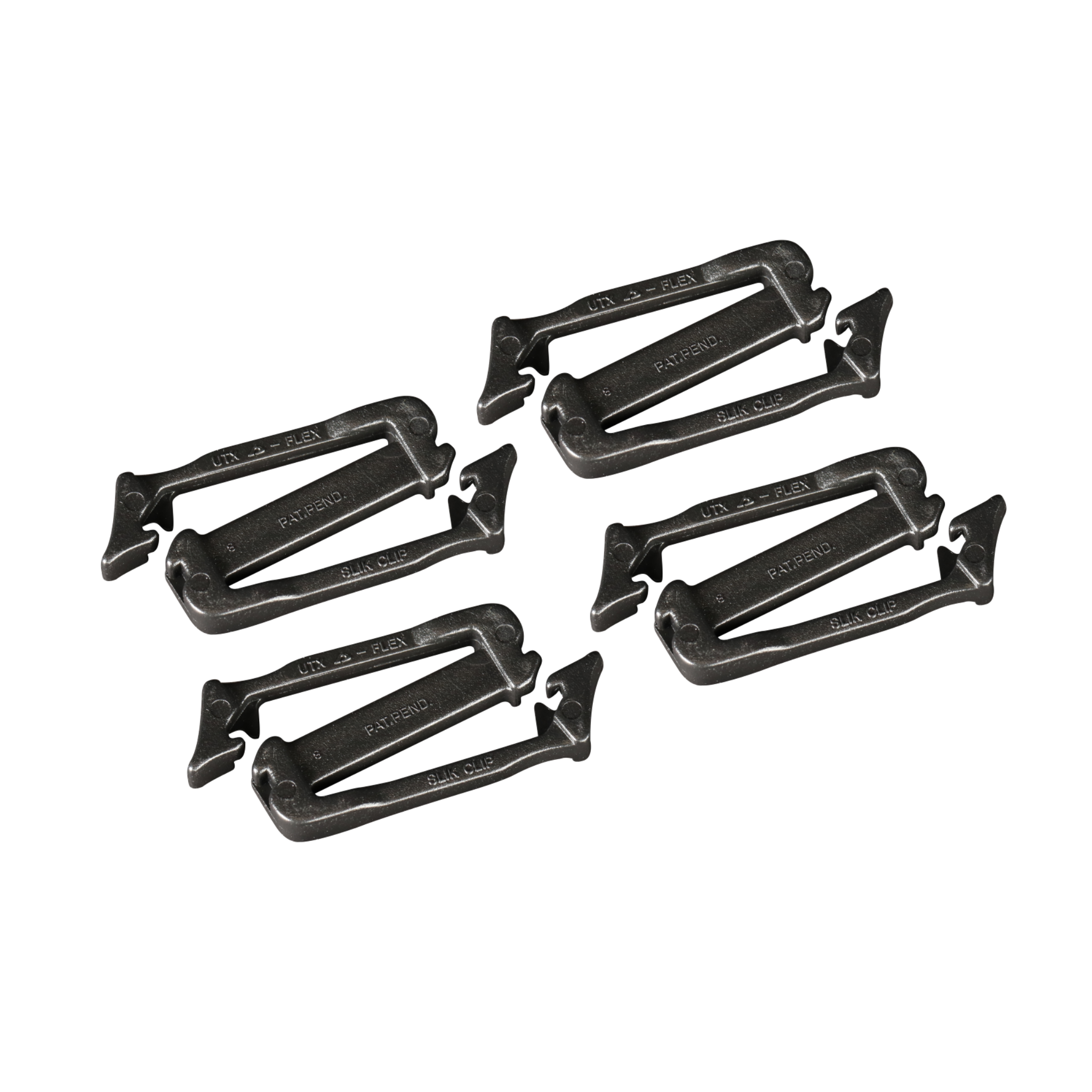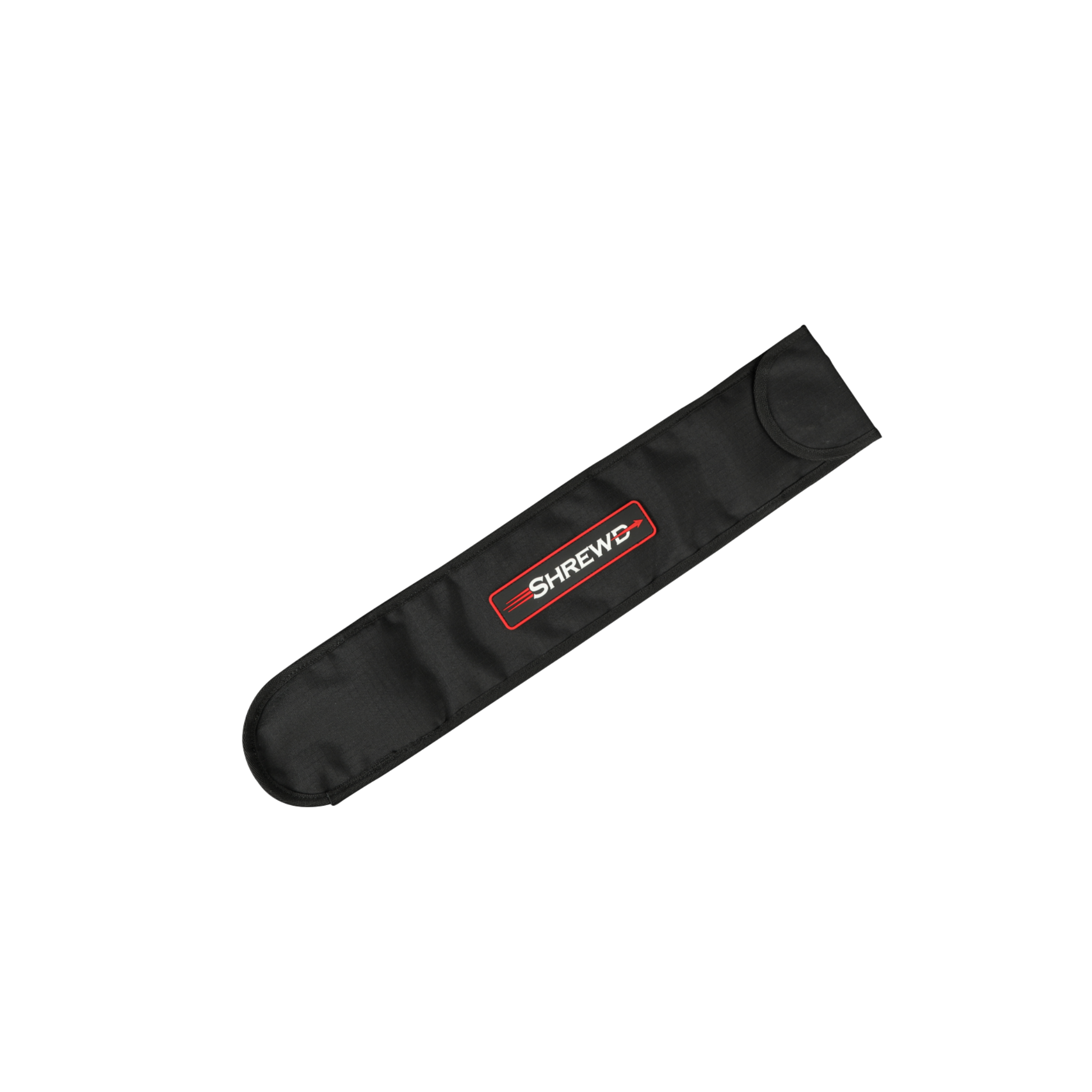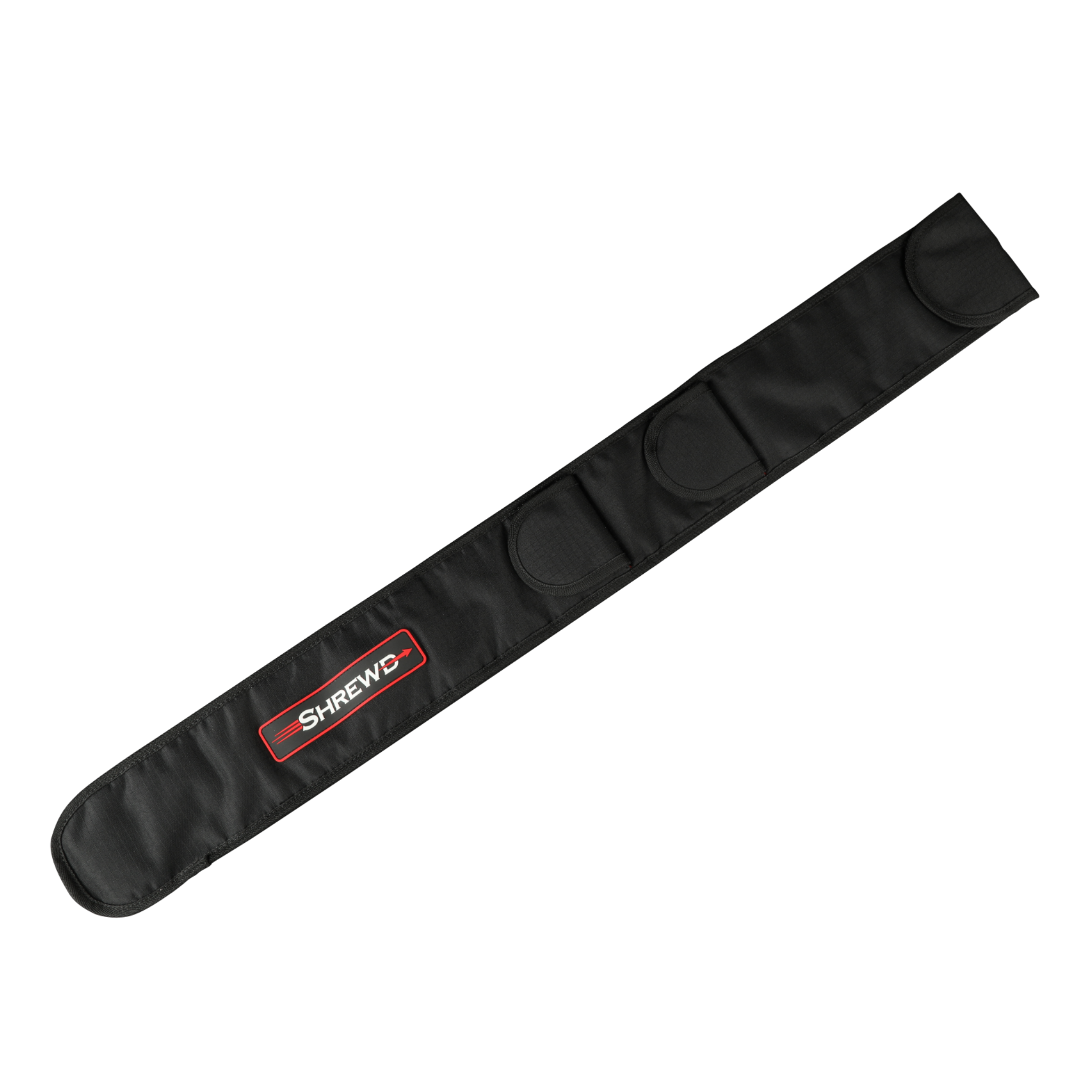 S-PACK STABILIZER BAG
SKU: SMSPACK1
---
DESIGNED TO PROTECT YOUR STABILIZERS, THE S-PACK IS CONSTRUCTED WITH A DURABLE, RIPSTOP NYLON OUTER SHELL AND A PADDED FELT INTERIOR. STRONG HOOK AND LOOP CLOSURES ENSURE EVERYTHING STAYS IN PLACE. THE S-PACK IS DESIGNED TO CLIP TO OTHER S-PACK BAGS USING A UNIQUE SIAMESE CLIP SYSTEM; ENABLING THE USER TO INCREASE THE STORAGE CAPACITY. 
THE DOUBLE S-PACK HAS TWO SEPARATE LONG POCKETS (37" LONG AND 20" LONG) TO HOLD STABILIZERS SAFELY IN PLACE AS WELL AS A 6" LONG POCKET FOR ADDITIONAL WEIGHTS AND ACCESSORIES. THE DOUBLE S-PACK IS INTENDED FOR SOMEONE WITH A SINGLE FRONT AND REAR STABILIZER WHO WANTS TO SAFELY STORE THEIR TWO STABILIZERS WHILE TRAVELING TO AND FROM THE RANGE. ON THE BACK OF THE DOUBLE S-PACK BAG ARE FOUR LOOPS OF WEBBING THAT ALLOW A SECOND S-PACK BAG TO BE ATTACHED USING CLIPS. ALL SINGLE S-PACK BAGS COME STANDARD WITH THE NECESSARY FOUR CLIPS TO CONNECT THE TWO BAGS. DOUBLE S-PACKS DO NOT INCLUDE CLIPS. IF THE USER WISHES TO CONNECT TWO DOUBLE S-PACKS THEN CLIPS WILL NEED TO BE PURCHASED SEPARATELY. 
SINGLE S-PACK BAGS FEATURE ONE LONG POCKET THAT MEASURES 23" LONG AND HAS FOUR LOOPS OF WEBBING ON THE BACK WITH FOUR CLIPS ALREADY ATTACHED TO THE LOOPS. 
CONFIGURATIONS:
1 LONG STABILIZER (MAX 37") AND 1 SHORT STABILIZER (MAX 20")

REQUIRED ITEM: DOUBLE S-PACK

1 LONG STABILIZER (MAX 37") AND 2 SHORT STABILIZERS (MAX 20" AND 23")

REQUIRED ITEMS: DOUBLE S-PACK AND SINGLE S-PACK (CLIPS INCLUDED)

2 SHORT STABILIZERS (MAX 23")

REQUIRED ITEMS: TWO SINGLE S-PACKS OR ONE DOUBLE S-PACK

2 LONG STABILIZERS (MAX 37") AND AT MOST 2 SHORT STABILIZERS (MAX 20")

REQUIRED ITEMS: TWO DOUBLE S-PACKS AND A SET OF CLIPS 
DOUBLE S-PACK:

 FEATURES:

TWO POCKET, PADDED, STABILIZER BAG
DURABLE, RIPSTOP NYLON EXTERIOR
FELT LINED INTERIOR
37" LONG MAIN POCKET
20" LONG SECONDARY POCKET
6" LONG STORAGE FOR SMALL ACCESSORIES
CLIPS TO OTHER S-PACK BAGS (CLIPS NOT INCLUDED)
SECURE HOOK AND LOOP CLOSURES
ALL POCKETS ARE 4" WIDE
SINGLE S-PACK:
FEATURES:

SINGLE POCKET, PADDED, STABILIZER BAG
DURABLE, RIPSTOP NYLON EXTERIOR
FELT LINED INTERIOR
23" LONG MAIN POCKET
CLIPS TO OTHER S-PACK BAGS (CLIPS INCLUDED)
SECURE HOOK AND LOOP CLOSURE
MAIN POCKET IS 4" WIDE
CLIPS ONLY:
REPLACEMENT CLIPS FOR THE S-PACK BAGS
SOLD IN A PACK OF FOUR