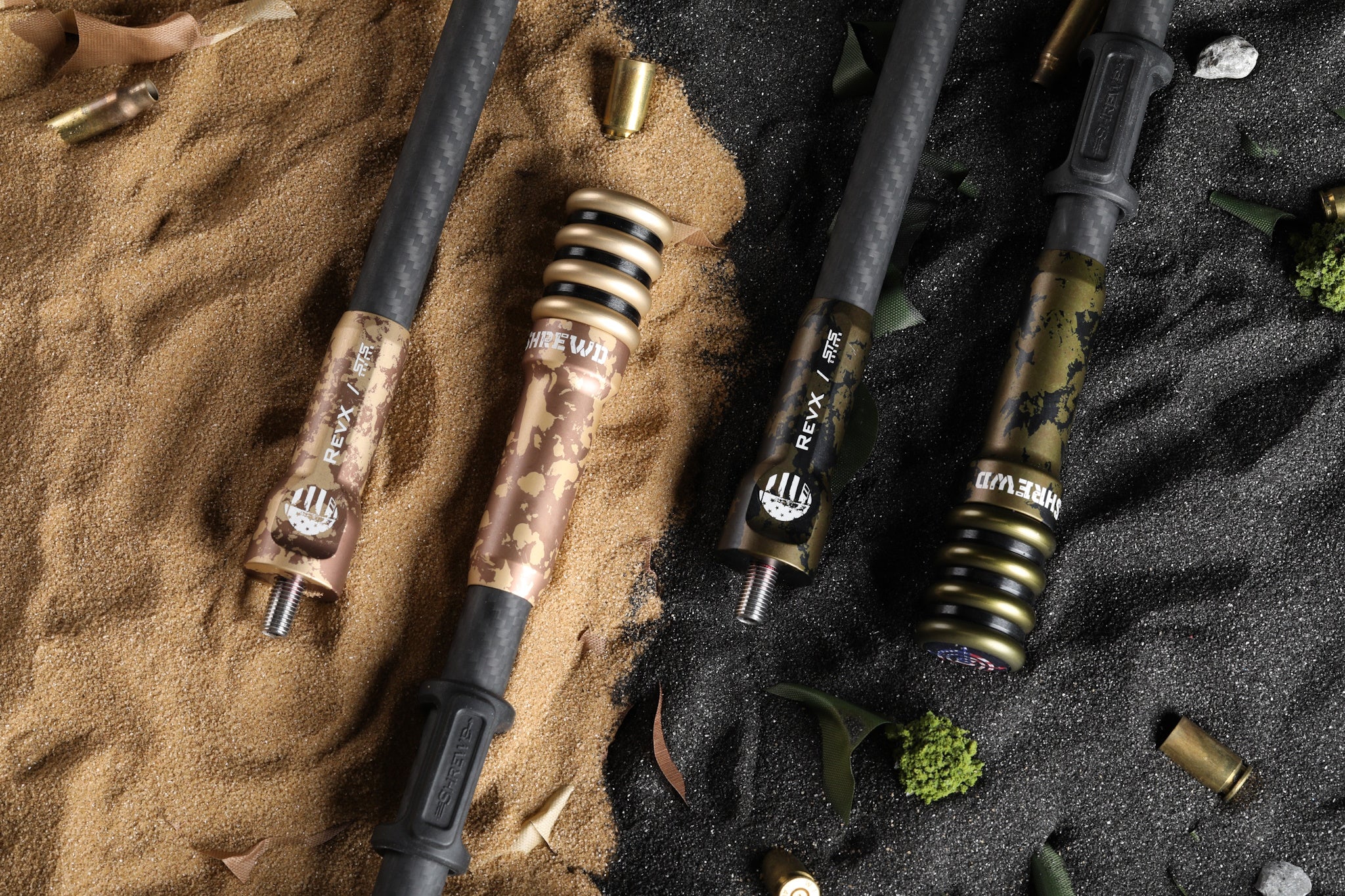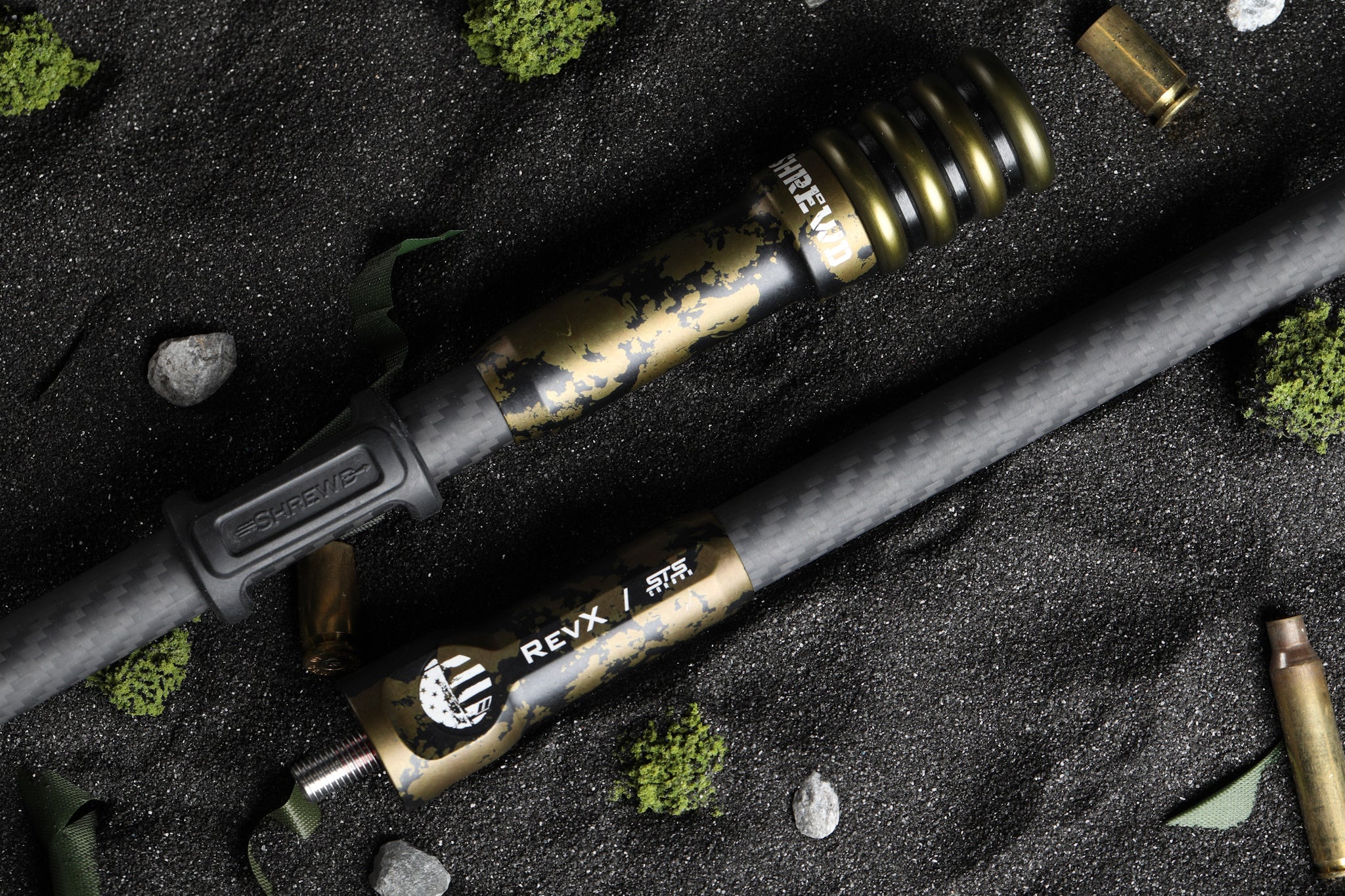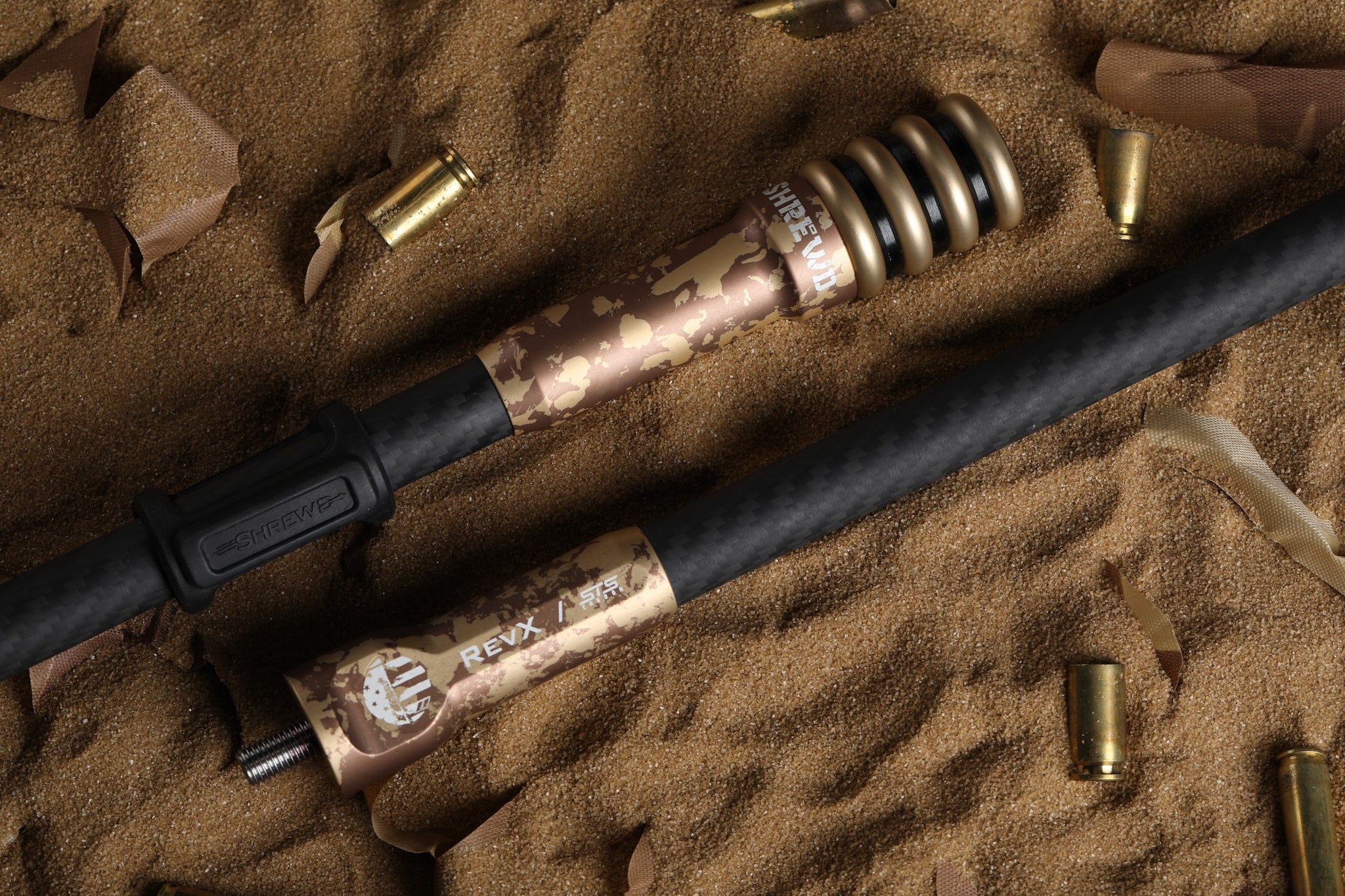 RevX - 2023 Patriot Edition
SKU: SMSREVX08-23TANCAMO
---
PATRIOT REVX STABILIZERS ARE BUILT TO ORDER AND THEREFORE ALL SALES ARE FINAL. RETURNS WILL NOT BE ACCEPTED OR REFUNDED AND ORDERS CANNOT BE CANCELED.
Throughout the month of July, 10% of all web sales will be donated to the Hope for the Warriors Foundation and all items are 10% off using promo code 2023PATRIOT at checkout.
The Patriot edition RevX is a limited edition colorway
. 
Each RevX 
is finished with a custom anodizing process that results in a unique pattern for every part. A patriotic design is then laser etched into the RevX end caps to complete the Patriot edition RevX. This is a limited, one time, production run. 
PLEASE NOTE, THE PATRIOT EDITION REVX IS BUILT TO ORDER SO PLEASE ALLOW ADDITIONAL PROCESSING TIME FOR YOUR ORDER.
The RevX series stabilizer was designed to be a multi-discipline stabilizer that transcends what previously had been designed for the compound and recurve markets.
Utilizing Shrewd's proprietary .630" diameter STS carbon the RevX series stabilizers bridge the gap between recurve and compound archers to create a stabilizer system that is just as capable at winning Olympic medals as it is dominating 3D podiums.
STS carbon utilizes an internally tapered carbon composite that maximizes rigidity while minimizing overall stabilizer weight. The internal addition of Shrewd's signature Truss Dampening System combines with the STS carbon to produce a stabilizer with unrivaled dampening abilities.
Stabilizer length measured from end cap to end cap, does not include stabilizer weights.
RevX Series Stabilizers ( .630" O.D.) include:

HiLo-S Slide-Over Passive Vibration Damper
3 - 1 ounce tungsten weights
4 - 1/3 ounce patriot aluminum weights
1 - 5/16"-24 x 3" threaded rod
Shrewd decal
Due to the nature of custom anodizing, every part will vary slightly and no two are identical. The product you receive will not look identical to the images shown but they will be very similar.